What is Link Risk Management?
Link Risk Management refers to the process of doing pro-active maintenance on a domain's backlink profile for the purpose of having Google trust it more and not run the risk of triggering a manual or algorithmic Google Penalty.
History of Link Risk Management
From all the dramatic things that happened in the SEO world in the last years, Google Penguin update was and still is the most terrifying.
Hundreds of thousands of sites were hit and vanished from the internet.
Since Google Penguin happened, almost every SEO knows that Link Risk Management is the only way to protect a website against it.
Google confirms Link Risk Management
Google confirmed on Jan 25 2018 that
the process of Link Risk Management is helpful in increasing the trust Google has in a link profile
the proactive disavowing of toxic links can help, regardless if a Google Penalty algorithmic or manual is applied currently to a domain
So it's something where our algorithms when they look at it and they see oh there's a bunch of really bad links here, then maybe they'll be a bit more cautious with regards to links in general from the website. So if you clean that up then the algorithms look at it and say oh there's kind of it's okay, it's not that bad.
How to implement Link Risk Management?
Link Risk Management means:
collecting all the backlinks you can find
analyzing them
disavowing risky backlinks
uploading your disavow file to Google Search Console
boosting your disavow file to Google aware of the new disavows
enjoy the benefits of a cleaner and more trusted profile
starting again
So Link Risk Management is a complex process that certainly needs automated support, as it can mean a lot manual effort, which in turn is error-prone.
If you decide to analyze your backlinks manually, you will spend months collecting and analyzing data. If you don't want to waste your time and if you're going to get the most data possible, you should always use professional SEO tools.
The "New Generation" of LinkResearchTools (LRT) supports this process with even more automation.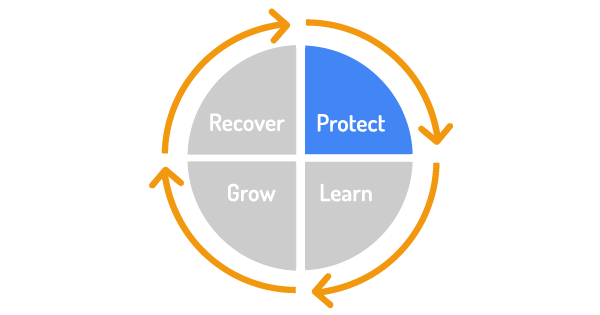 References: