Automatic SEO Recommendations for you
Always be prepared. Just log in when you have your client on the phone.
The moment you log in LRT Smart will tell you the current issues and opportunities.
No more "hum" moments.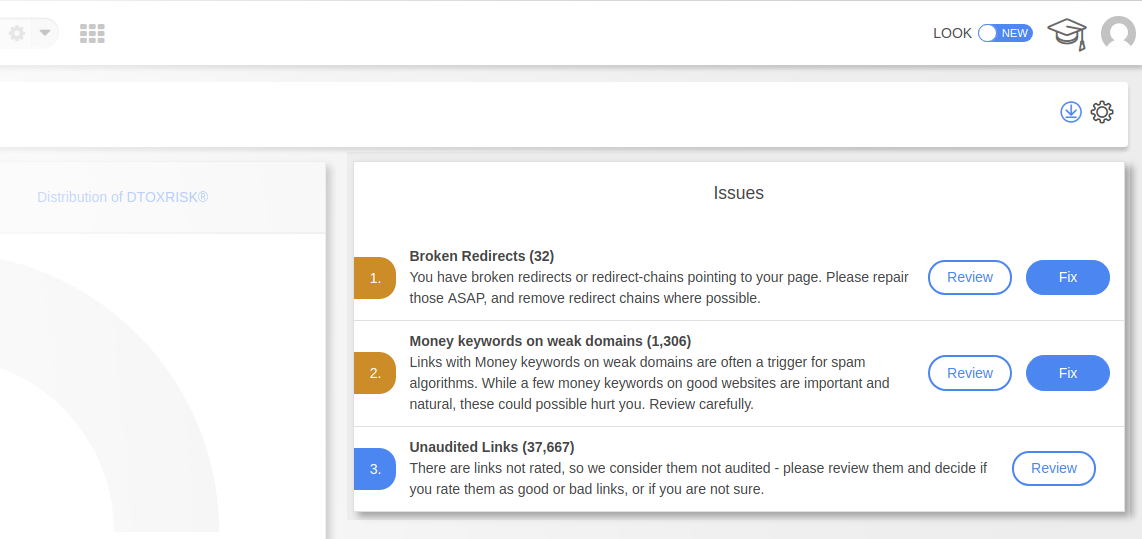 Recommendations on Opportunities, Hints and Issues for you
Automatic issue detection and SEO advisory is the golden feature in the "Smart Generation" of Link Detox and LinkResearchTools.
Many years of experience baked into easy to understand recommendations.
We spend a lot of time to develop, implement, test these rules for you.
And we continue to update and improve this automatic SEO advisory further on a weekly basis, just as the Google rules change.
Example SEO Recommendations you may see