How Link Scopes help you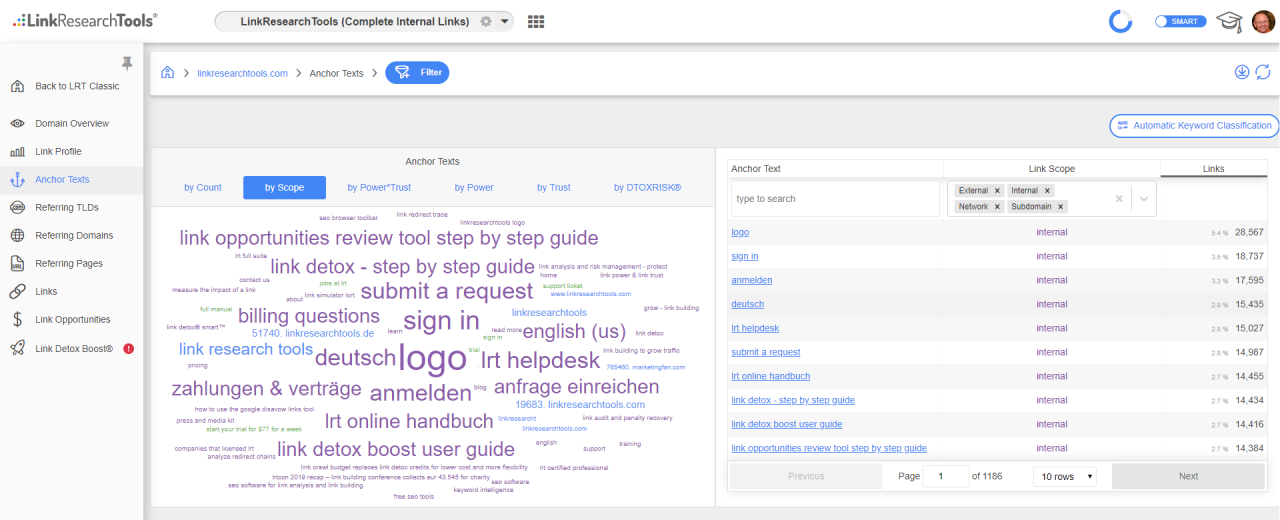 With link scopes you get a new perspective your link profile and your anchor texts.
For example see below in the keyword cloud how anchor text from internal links compares to anchor text passed from external links.
Learn more about Link Analysis with Link Scopes
You can read more in our link analysis concepts manual to learn more about link scopes with plenty of examples.
We are pretty excited, that this is yet another unique LRT feature you won't find elsewhere.