Anchor Text Keyword Classification
Why you need to classify your keywords
The category of anchor text type plays an important role in how we calculate the risk of your links.
Therefore you need to classify your keywords. Certain rules in our algorithm will only activate after you classified at least 80% of your keywords.
We don't recommend disavowing any links before you classify at least 80% of your anchor texts and re-process your Link Detox (DTOX) report.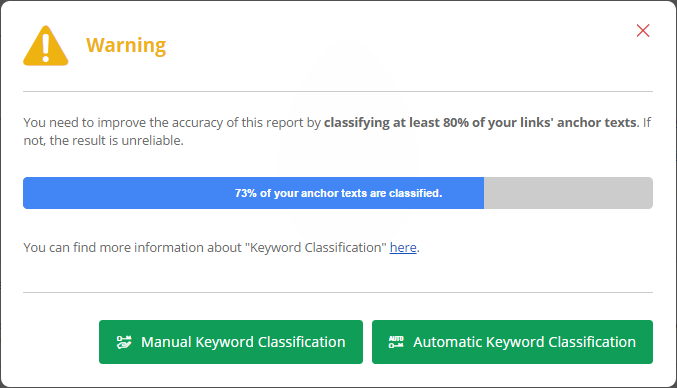 Anchor text is classified into the following keyword classes:
Money Keywords
Brand Keywords
Compound Keywords
Other Keywords
Make sure you read all details about the different categories of anchor text.