What are Bulk Actions?
Bulk actions are a simple way to perform actions on many links, pages or domains.
When you audit links the result details are displayed in a table that can be easily filtered to show only the results that you are interested in.
Using the Bulk Actions feature you can then perform these actions on the filtered links:
With this feature, you can work on hundreds or thousands of links at once.
How do the bulk operations work?
LRT Classic
In LRT Classic the following actions can be applied to a set of filtered links
Link Rating – Thumbs Up / Down to train Link Detox Genesis® to your account
Disavow or Undisavow – on a domain or page basis
Tagging or Untagging (removing a tag)
After you've filtered your links down to a set of links you want to apply actions to, just click the "Apply bulk actions" link beneath the link table.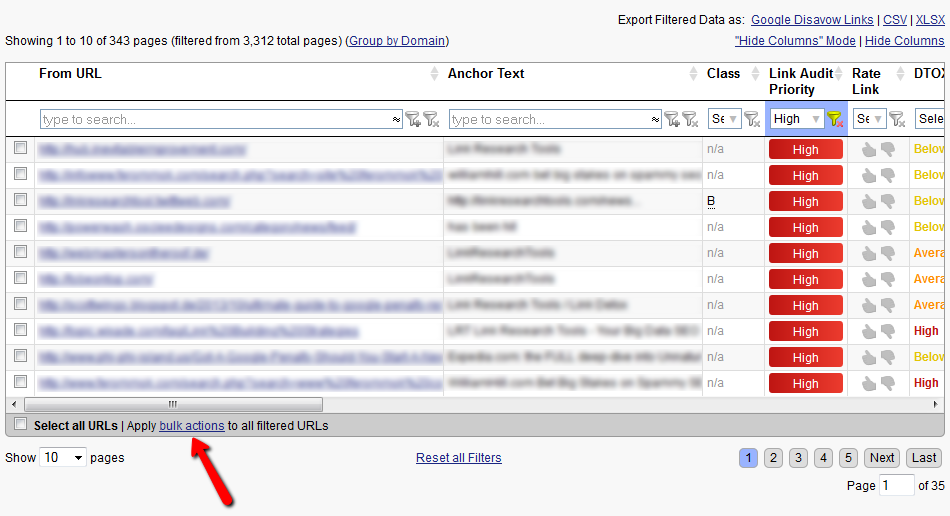 Then you'll get a dialogue box to select your actions to perform and click the "Apply" button.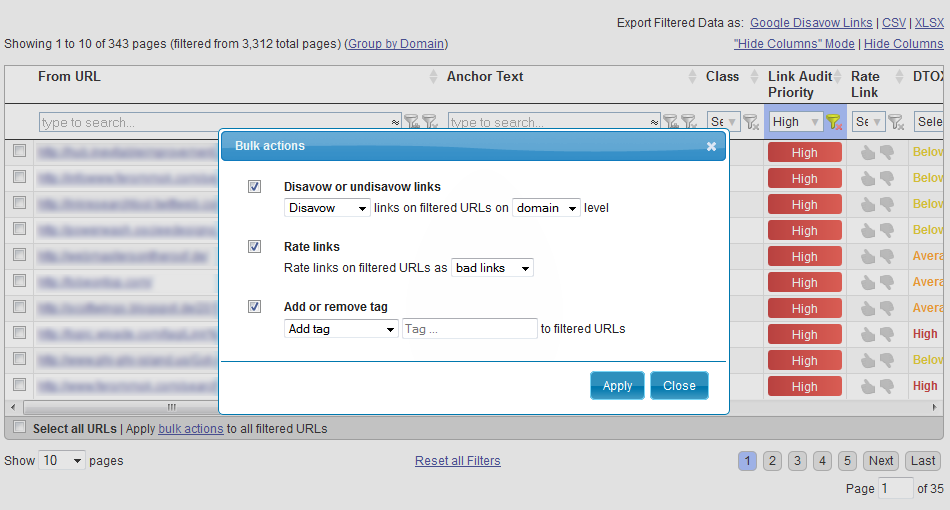 There you go! Within a second, all actions will be applied to all filtered links.
LRT Smart
Bulk actions in LRT Smart are improved and very versatile.
Select all links you see with one click

1

Decide if you want to operate on the page you see

2

or all filtered results

3

, which is a lot more

4

Disavow on all disavow scopes

5

Outreach for the selected links or domains (deprecated)

6

Add the selection to the project blacklist

7

Rate the links on page or domain scope, or remove the rating

8

Tag the links, or remove tags