10 Outreach Tips For Building Quality Backlinks to Your Website
By

Ashley Turner

in Case studies last updated 09/24/20 01:38 pm by

Christoph C. Cemper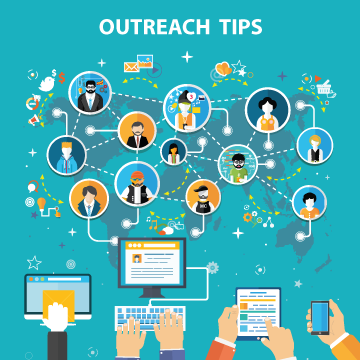 Legitimate Actionable Tips for Better Outreach + Bonus Case Study
Digital outreach campaigns have become a vital part of Internet marketing. No matter whether you want to get rid of bad backlinks or earn some new links, you will have to contact many people. Because of that at LinkResearchTools we are proud of our cooperation with Pitchbox.
A successful campaign is not always that simple. There are many things that you should keep in mind before you start. The most important fact is that there is actually a real person on the other side. The success of your campaign depends on the impression you make. Ashley bring us some great outreach tips and fantastic results as shown in this case study.
Read on and learn
How to create a good subject
What is the best timing
How to keep your mail short and sweet
How to track your mail
... and much more.
Enjoy & Learn
Christoph C. Cemper
Table of contents
Introduction to PR Outreach
What you will learn:
In this post I provide the top 10 tips our agency, HelloBrave, implements to draw real value and results from PR outreach.
BONUS: We've also included an EXCLUSIVE case study showing how we directly used these 10 tips to execute a PR campaign that generated links from premium publications like these: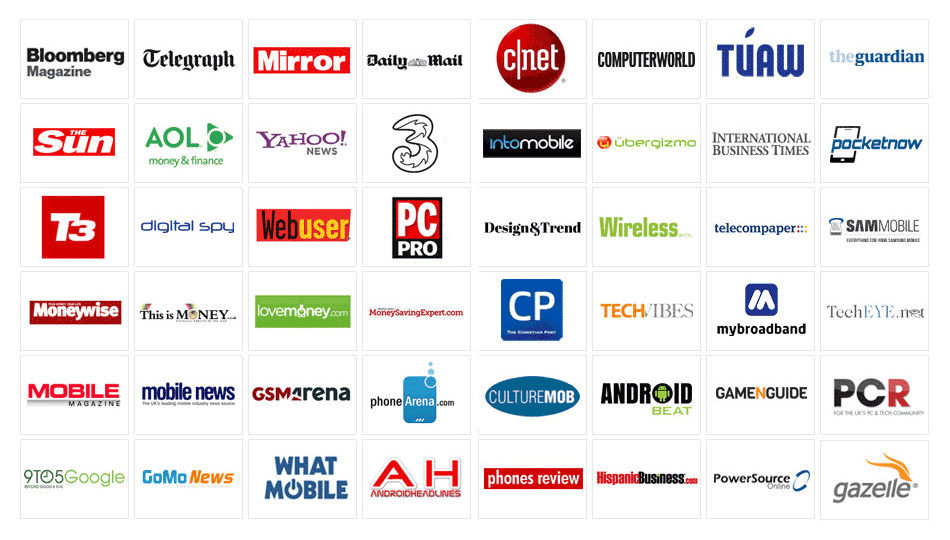 My overall goal is to provide you with some great, actionable outreach tactics you can use today, as well as an example of our own workflow for you to mimic within your own niche.
Search is always changing, and you can't buy ranking positions like you could before without adopting the risk that comes with it. So digital PR outreach has now become a vital strategy for online businesses - not only helping to build brand awareness and social followings, but also providing a legitimate method for building quality backlinks to your website.
By emailing the right people, at the right publications, you can attract healthy backlinks through relevant news features. That's something that Google will appreciate – you're providing valuable resources for online users.
It's easy to make mistakes when implementing a new PR outreach method though. Whether you're being drawn into time-saving automated tools, emailing the wrong person or confusing writers with complicated issues, you're going to struggle to get those valuable links.
So it's time for a different approach. There are tried and tested methods which will help to achieve the coverage you need. This guide will show our top 10 tips for better outreach that you can start using today, how to start building valuable relationships and a case study on how we used these ideas to get global coverage for an ecommerce brand.
Make the Most of Social Trends and Current Events
Be Personal, and Human
Think About Your Email's Timing
Create Direct Subject Lines
Ask for Journalist Feedback
Keep Email's Short and Sweet
Overwhelm Journalists With Value
Get Creative
Track Your Emails
Create an Exclusive Contact Club
CompareMyMobile: An Ecommerce Case Study
10 Actionable Tips For better Outreach
#1 Make the Most of Social Trends and Current Events
If your niche relates to a current social trend or event then now's the time to get in touch with valuable contacts, both existing and new, to tell them exactly what news you have which can enrich their stories.
Can you feature in live blogging feeds for an event?
Can you add an expert opinion to a current news story?
Does your content add valuable information about a current topic?
We don't mean you should just throw pitches together on the day though! Get organised– have a calendar ready, listing relevant events throughout the year, and make sure you get in touch with contacts in advance to tell them what you've got.

Here's what you shouldn't do though – NEVER use a current event that isn't relevant to you at all. There's nothing that journalists find more annoying than stories which are loosely bent to fit your niche. This will only undermine you in the future when you do have relevant information.
Don't ruin relationships because you're desperate for coverage – spend that time working on plans you can benefit from.
#2 Be Personal, and Human
Journalists are humans, and your emails should reflect that.
At the end of the day, a journalist is never going to open an email that says "Dear [enter name here]"… or "Dear Sirs", especially if you're actually emailing a 'Madam'. No journalists like 'Sir' or 'Madam' anyway.
You're pitching a story, so tell a story in a personable way. Don't be too business-like or sales focused, don't use buzzwords and avoid sounding automated.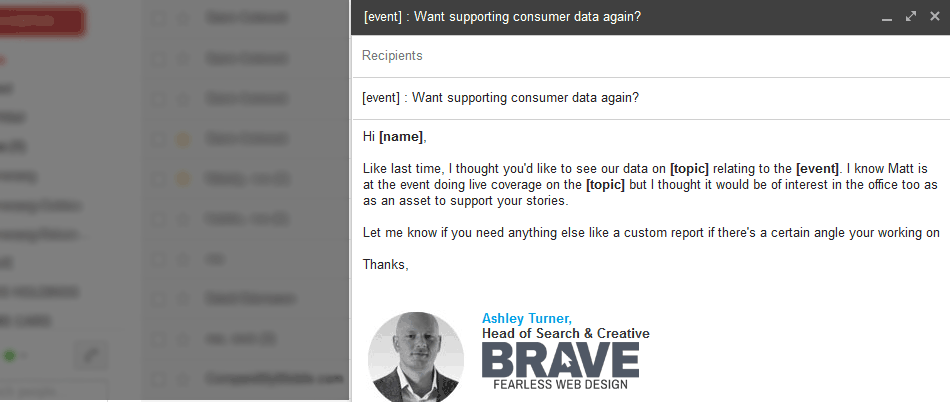 BEWARE: This is where automated email tools can be a problem – if you use them then make sure there's no risk of it looking that way.
Send a test email to yourself before
Make sure the from name and email looks right
Are all the attachments coming through?
You need to get to know the journalists you're pitching too. This means reading their publication and stories regularly, checking out their social accounts and making sure you're definitely emailing the right person before you hit 'Send'.
We don't mean doing this to EVERY journalist you're contacting - focus on the whales. These are key people in the niche you need to build a relationship with. When they press publish, it triggers automatic coverage from tons of other journalists and bloggers.
How do you find them, you ask? With LinkResearchTools you can:
Analyse social shares – better exposure can result in an avalanche of backlinks and traffic.

Analyse the backlinks pointing to their posts, from this you can:

See how many links that feature could get - more links pointing at that page will strengthen the power flow to your site.
If that post links to you, most people who cover the same story will do the same.

Analyse the website's risk using the 'What-if mode' on Link Detox (If you're contacting good websites you shouldn't need it).
Being personal also means using their name when you email them! Say 'Hi John', introduce yourself and let them know why your topic is unique and interesting to them. Essentially, make them understand why you're emailing them instead of others.
#3 Think About Your Email's Timing
So by now you know that you're emailing the right person, but are you reaching out to them at the right time?
Some of your research into potential contacts may have provided you with personal information like what time their morning news meeting is. If not, that's something you'll learn over time.
Until then, here's what we've learnt from our outreach efforts:
Don't email on Mondays or Fridays
Let's face it, no one likes Mondays (mailboxes can be pretty full) and there's no point emailing on a Friday if you're not contactable over the weekend.  Keep your outreach to the middle of the week, preferably Tuesday or Wednesday.
Power Tip:
Find out when journalists have meetings and choose stories they'll be working on with their management – work around this.
Get your emails out before lunch time
What's the first thing you do in the morning? Check your emails. Journalists do exactly the same thing. There's no point emailing pitches over in the middle of the afternoon when a journalist's day is already in full swing – unless they've told you to do that.
Get to know your time zones
International news is great, as it gives you the potential for wider reach with your stories. We're sure you can imagine that US journalists aren't going to appreciate getting an email at 3am though – so make sure you know your time zones, and schedule emails to go out at the right times.
You'll get to know your contacts more and more as time goes by, which means you'll learn when they like to receive pitches too – just make sure you pay attention to this information.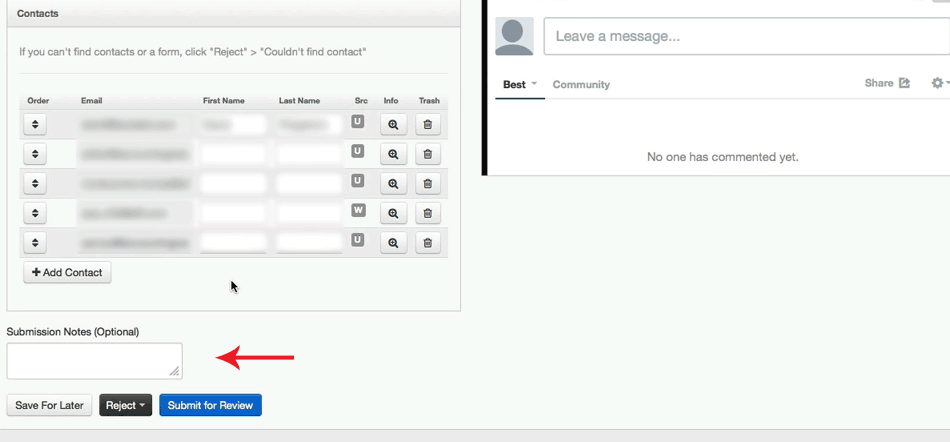 Timing is hugely important (outreach tools like Pitchbox and BuzzStream, see the above image, let you leave notes like this next to your contacts).
#4 Create Direct Subject Lines
Your email subject lines need to be as direct as possible. If they're not, you risk your pitch email not even being opened in the first place.
Be straightforward, clear, and concise and tell them what's inside that's of interest to them. Vague subject lines such "You'll love this" or "Thought you might like this" won't work, because they get hundreds of those emails a day. You devalue yourself from the outset with these.
Here are some examples which are proven to work well though:
Info to Support Your Galaxy S5 Story Today! (If you know they're running a particular story)

New "….." Industry Survey Shows
Report Reveals: "….."
"….." VS "….."
"….." Consumer Loyalty Stats Revealed
By telling your contact what's inside your email, and promising information, data or new research – you're telling them that something newsworthy is inside, something which is worth their while.
TOP TIP:
Remember, your job here isn't to be a salesman – tell them what's inside, don't sell it. Go with real value. Cheesy, fake, promotional subject lines are bound to make them hit 'Delete'.
#5 Ask for Journalist Feedback
Asking for feedback on the information you're providing is a great way to build relationships, as long as you genuinely want their help. Don't be patronising or fake here, journalist feedback could dramatically improve your chances of being covered.
Feedback Plan 1:
Before you send over your pitch, get in touch with your contacts in advance telling them what you plan to send over. Ask them if there's anything they'd be particularly interested in, or may require more information on.
If you do receive a response then you need to take this advice on board, enhance the information you're sending over and make sure you let your contact know you really appreciated their advice and used it. This way, when you send over your improved pitch, you are far more likely to have success.
Feedback Plan 2
So you sent out a really personal email asking for feedback before your pitch, but you got no response? Don't take it personally – journalists are incredible busy people and you might have caught them on a busy news day. Besides, this isn't your only chance to ask for advice.
This time, send your pitch straight over to the journalist – with a strong subject line, great content and a personalised tone. Tell them you've researched what they do and what they're writing about, then ask for their advice again. Is there any additional information you can provide? Do they want an exclusive quote from your of the company's directors?
TOP TIP:
If your first pitch request fails, try contacting them via social media. This may be more time consuming but often has better response rates than email. You should keep this contact as simple as possible.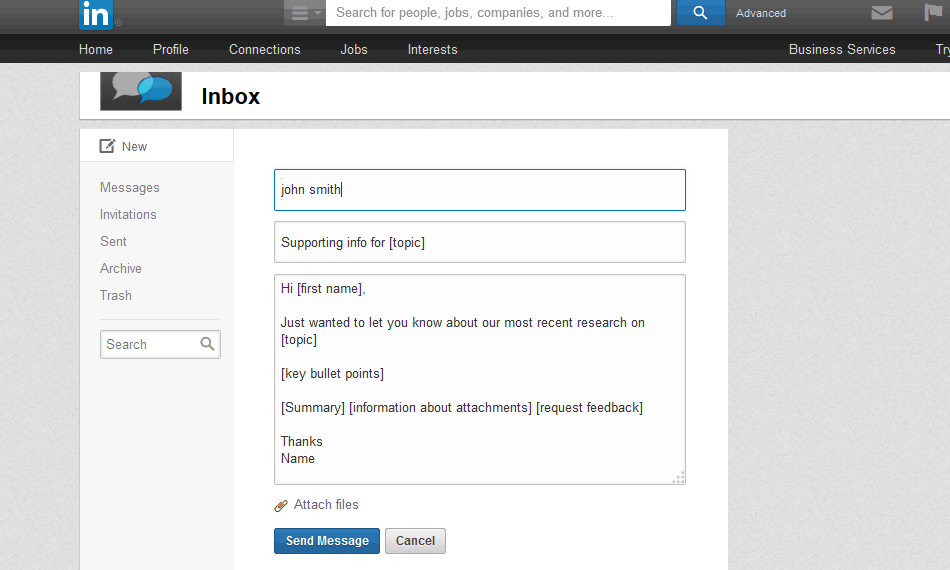 If they respond with advice then you need to utilise this, as it will go a long way when you send in the data. Yet again, give them the information they truly need.
#6 Keep Emails Short and Sweet
We can't stress this enough – journalists are incredible busy people, even on a slow news day. Long emails that use unnecessary, redundant buzzwords like 'unique' or 'revolutionary' will not make the cut.
Don't send lengthy emails - send short concise dialogue that packs a punch. Tell them who, what and why it needs to be covered now. Get to the facts and be confident in the content you're sending over – they will query your email if it's not clear.
Emails should never be more than 300 words, and if you can keep it to around 150 words then even better! Your subject line and main email are meant to draw recipients in and tell them what you have – further details on your research, data or other information can be included as attachments. If your subject line and email is right then they will open that attachment. You just need to convince them that it has value.
TOP TIP:
Use those 150-300 words wisely, remember that the journalist may not be as familiar with your brand as you are, and remember to overwhelm them with value.
#7 Overwhelm Journalists with Value
As you can see from the above tip, long emails are a big 'no!' when it comes to PR outreach – but that doesn't mean you can't provide serious value.
Highlight why your topic is hot right now, then give them everything they need for their article - you can do this with supporting attachments. Attach information, research, further statistics about your company and even provide graphics (which have been cropped to a good size for article use). Writing your article should be EASY to write in as little time as possible.
If you do this, make a point of closing the email with a line similar to this:
EXAMPLE: "I know you're extremely busy, so I've attached cropped images and clear bullet points with further information if you need it. Let me know if I can help with anything else."
TOP TIP:
Incorporate subject line methodology into your email to get attachments opened if the real value is in there. E.g. the attached report reveals "…." surveyed from 1000 users. If your data is too much to digest, bullet point key information (potential headlines) from within the attachment and reference pages/files.
#8 Get Creative
We've talked about cropping images, but you also need to think about the images you're sending.
You can add even more value to your pitch by adding custom made graphics, or infographics –offering the recipient something original, that hasn't been shared with anyone else before. Journalists tend to like this exclusivity.
Obviously, this can be a risk. If you're spending time (or money for other people's time) on making custom graphics, then you need to feel confident that they'll be of some use. When you're asking for feedback in your initial email, it's often a good idea to ask if they'd be interested in custom graphics – if they say yes, they'll feel more obliged to use them and write your story when you send them over.
If you decide to create custom graphics anyway, then you'll need to ensure that they're extremely useful, add helpful information and are incredibly smart to give them the best chance. See an example of one of our successful graphics below.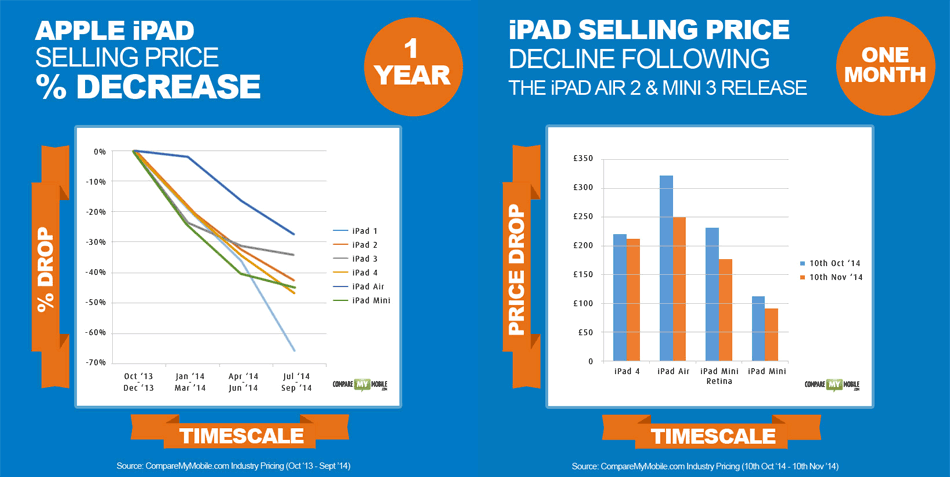 You should also be warned that infographics are often like Marmite with journalists – while some love them, many hate them too. This all comes back to doing to proper research into who you're contacting – if someone's website profile says they hate infographics, don't send them one!!
TOP TIP:

Infographics can be repurposed, we like building them in sections so they can be chopped up into slides for SlideShare/LinkedIn and you can pin them on Pinterest.
SUPER TIP:
If you regularly contact the same journalist or a have a few great relationships, include a blank space on the bottom of the individual images. You can use Photoshop Actions to automatically add logos onto the images, thus personalising and branding them for key journalists. It takes no time at all, but goes a long way!
#9 Track Your Emails
So you've followed the above steps. You've researched your contact and your emails are:
Personalised
Short, concise and straight to the point
Valuable
Creative
The strong subject line has been decided and you've researched the best time to send your email, maybe you've even created it to coincide with a current trend of event – all that's left to do is hit that send button.
What happens next?
If you have valuable information to share with journalists, and you've followed our advice, you're bound to get coverage if your contact has time. Not everyone will cover you though, and by tracking your emails you can gain some insights as to why.
Email tracking software such as Yesware or Sidekick can tell you when an email has been opened, if at all, and whether your attachments have been opened.

If your email isn't opened by the majority of contacts then you know you need to work on stronger subject lines. Or if they open it but never reply, or open your attachments, you know to work on a stronger, more concise email. You may have even outreached to the wrong person – backtrack your steps and find out.
TOP TIP:
Email tracking provides hugely valuable insights. When an open alert pops up you can send another email asking if they have any questions or want anything custom. This is a great opportunity to clear up any confusion which may be stopping your story from being considered.
#10 Create an Exclusive Contact Club
Well-researched, strong PR outreach will result in great coverage for your brand. It's about finding your unique standing within your niche and telling your story.
When it does result in coverage, you should get back in touch with the relevant contacts and thank them. Below is a good example of how to do so: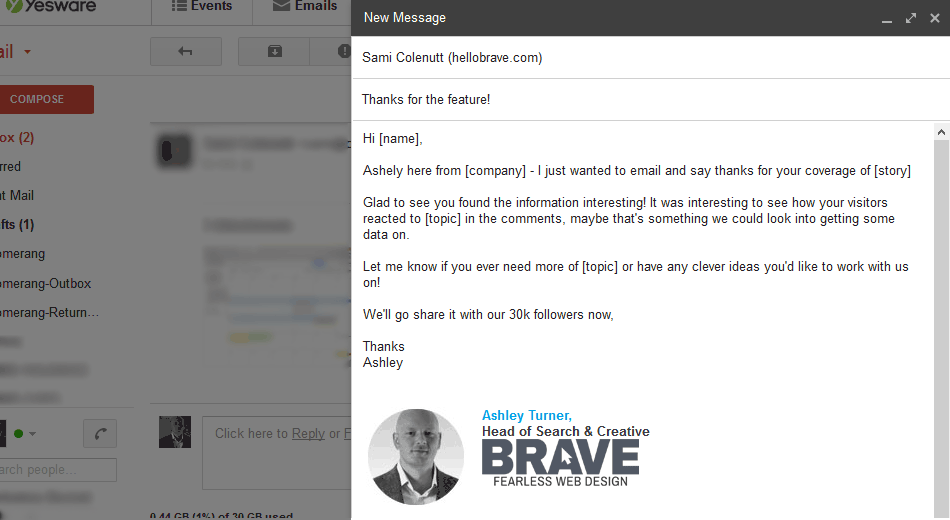 Don't expect a reply, just know that you've been polite and shown appreciation for their time. You should then share their post with your social followers, across all of your networks, as promised – tagging either the journalist or their publication to grab their attention.
By doing these actions you're helping to create and reaffirm a professional relationship which you can both benefit from in the future. Make them remember you.
This should change your future outreach too – always offer exclusivity or the first look at your data to journalists you already have a good working relationship with, and tell them that you're doing this. E.g. I thought you might be interested in seeing this before I sent it out to my other contacts.
By doing this, you will build up an exclusive club of contacts who are far more likely to publish your information in the future. This exclusive club should grow over time.
CompareMyMobile: An Ecommerce Outreach Case Study
We've tried and tested these tips and we know that, with the right content, you can have success.
Here's a case study based on one of our clients, CompareMyMobile. Keep an eye out for where we've implemented our top tips!
What you'll learn:
I'll let the logos do the talking again - you'll learn how to get links from sites like these with PR outreach. All you need to do is apply your own niche, data and knowledge to the tips we've provided.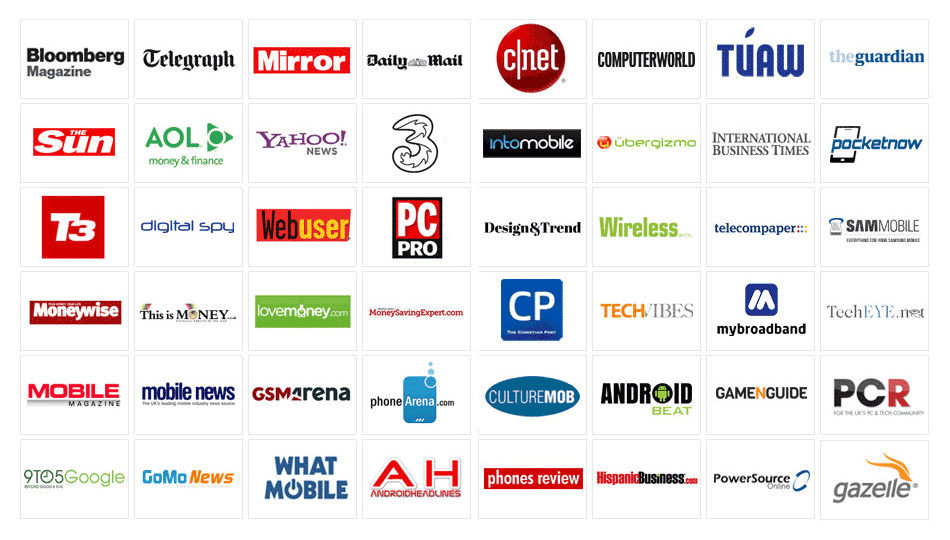 The mobile phone recycling comparison website had been under a Google Penguin Penalty so, as well as getting rid of bad backlinks via outreach and the Google disavow tool, we needed to create quality news ones to regain its standing in Google search.
Brave built a solid PR outreach campaign to achieve these high quality links from strong websites including the Telegraph, BGR, Cnet and other relevant tech publications which we knew we could provide great information for.
Here's an example of one particularly successful PR outreach campaign for CompareMyMobile, and how we used our 10 top tips to gain great coverage.
Outreach Stage 1
Aware that Mobile World Congress - a technology event where many flagship smartphones are revealed - was soon, we began to formulate an outreach plan to tech publications using our valuable information. (Tip 1: Making the most of current events)
We realised that we could use the analytics data from CompareMyMobile, such as boosts in trade-ins of specific handsets, to reflect consumer excitement around future, upcoming smartphones.
Research into relevant publications and contacts followed, formulating a list of people who we believed would enjoy our pitch. We then created a personalised email (using everyone's individual names where possible) explaining what we planned to send in the near future. (Tip 2: Be Personal, and Human)
We did not send out our information in this first short email – we simply asked for feedback, and if they'd be interested in anything in particular. (Tip 5: Ask for Journalist Feedback & Tip 6: Keep it Short and Sweet)
We sent emails out between 9.30am and 11am for UK contacts, then scheduling US outreach for the same time within their time zoneAbout your Email's Timing) and used tracking to see who was opening them (Tip 9). (Tip 3: Think about your Email's Timing)
and used tracking to see who was opening them (Tip 9).
Results from Outreach Stage 1
Brave received a few emails back from initial outreach - most inviting us to send content over and saying that the graphics we offered would be useful.
We also received one particularly useful piece of feedback from the Technology Editor at the Guardian, and engaged in an email exchange with him on how to improve our efforts. He advised us on the consumer survey path that would be of most interest to him. (Tip 5: Ask for Journalist Feedback)
CompareMyMobile then began collecting this information.
Outreach Stage 2
Following the launch of Samsung's Galaxy S5 at Mobile World Congress we emailed our contacts with information on Samsung trade-ins, live pricing from CompareMyMobile and trade-in boosts on other-brand handsets. (Tip 2: Be Human, Tip 6: Keep Emails Short) We used the subject line: 'To support your Galaxy S5 stories'. (Tip 4: Create Direct Subject Lines)
We then asked if these contacts would be interested in receiving our survey results in a couple of weeks' time (Tip 2: Be Personal, Be Human and Tip 7: Overwhelm Journalists with Value) – why? We knew that journalists would already have a lot to cover during Mobile World Congress, so we decided to wait until later to get great coverage on our survey results. (Tip 3: Think about Your Email's Timing)
Results from Outreach Stage 2
Brave achieved coverage in various live feeds about the Samsung Galaxy S5 reveal – and received replies from publications, including the Telegraph, requesting to see the survey results in one months' time. We then promised to send it to these publications before others.
(Tip 10: Create an Exclusive Club)
As a result of this, CompareMyMobile analysed survey data which had been collected since our initial feedback and used it to show consumer trends. Having researched our contacts, we knew which consumer trends they'd be most interested in and focused on these.
We then created graphics and tables for CompareMyMobile
(Tip 8: Get Creative) based on feedback from other contacts who said this would be useful too. This formed the basis for outreach stage 3.
Outreach Stage 3
One month after Mobile World Congress, HelloBrave formulated a personal email (Tip 2: Be Personal, Be Human) to these contacts, then REPLYING to their email in which they'd asked for the data. This made it easy for them to see what it was about AND that they had already agreed to cover it, prequalifying the coverage.
The emails were kept short and concise, containing the information which our contacts had said would be most valuable to them (Tip 6: Keep Emails Short). We then attached further information and custom made graphics, which had been cropped to the appropriate size (Tip 7: Overwhelm Journalists with Value and Tip 8: Get Creative).
This content was distributed to our 'Exclusive Contact Club' first, before being sent out to other contacts in the days following.
Results from Outreach Stage 2
All of these events, leading to outreach stage 3, resulted in a successful PR outreach campaign.
The Telegraph initially featured CompareMyMobile in an article that achieved over 445 backlinks and 754 shares alone - building a titan of a direct backlinks to the CompareMyMobile site. Most of those sites also linked back too. Additionally publications like PhoneArena, GSMArena and Cnet all released an original piece and got hundreds of links too. This valuable information soon spread like wildfire – CompareMyMobile was featured in thousands of online publications, 500 of which were featured in Google News quality websites.

By engaging with our 'Exclusive Contact Club' first, we gained true value on this outreach. A week on from that initial coverage we then emailed all the other outlets and invited them to get the exclusive next time - growing these relationships further.
CompareMyMobile Case Study Success Overview
By following the actionable tips below, HelloBrave was able to score a big home run!
Make the Most of Social Trends and Current Events
Be Personal, and Human
Think About Your Email's Timing
Create Direct Subject Lines
Ask for Journalist Feedback
Keep Emails Short and Sweet
Overwhelm Journalists With Value
Get Creative
Track Your Emails
Create an Exclusive Contact Club
Client Outreach Benefits Summary:
Featured on thousands of websites naturally
Featured in over 500 powerful premium news outlets
Relationships built with dozens of journalists worldwide
Increased brand awareness and citations of the phone recycling site, CompareMyMobile
Well over 800, powerful, trustworthy and natural backlinks gained
Pulled in thousands of new customers visiting the website and transacting
Put the company back on the first page of Google for many of the previously penalised terms
Built a strong foundation of trust to keep those pesky penalties at bay
Since this campaign, HelloBrave has continued to perform outreach for CompareMyMobile – providing press contacts (including those within the Exclusive Contact Club) with valuable pitches. We strongly believe in maintaining and building on these relationships by making positive enhancements to our PR outreach campaigns time and time again.
Conclusion
The success of this campaign just goes to show that high-end coverage is achievable if you can find out what journalists want. Start building valuable relationships with influencers today, and work with them to find out what you have that they want - you'll see your efforts pay off.
If you have any questions, please leave a comment below and I'll be happy to answer them personally. I'd also love to hear any success stories from implementing these tactics.
This case study was written by our new LRT Certified Professional Ashley Turner, Head of Search at HelloBrave.com, and proud user of LinkResearchTools and Link Detox.
A word from Christoph C. Cemper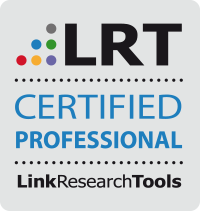 There are many factors that determine the success of a outreach campaign. Even the smallest detail can make the difference between success and failure.

Ashley shared his experience and many helpful tips on how to do it properly.

Our goal is to provide our user community and clients with quality service and knowledge. Our LRT Certified Professionals and Xperts are the key to achieving this goal.

I look forward to Ashley Turner´s future work and personally recommend working with him whenever you get the opportunity.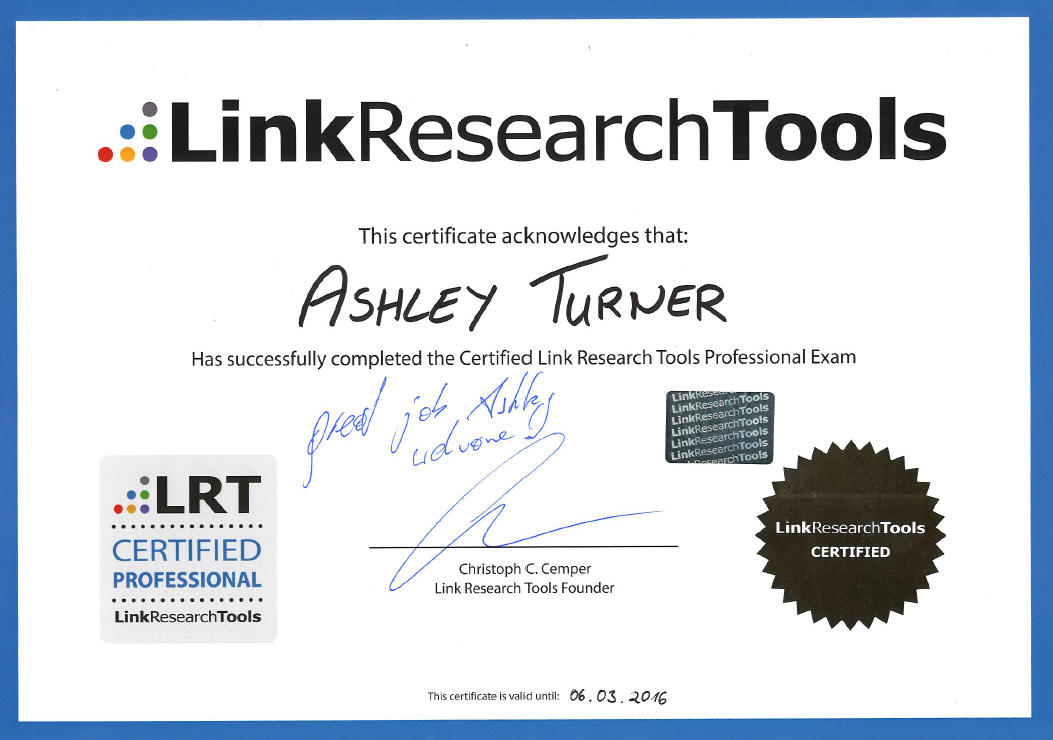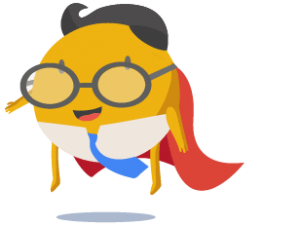 With the Superhero Plan you can perform link audits, link cleanup, link disavow boost, competitive research, professional SEO and backlink analysis for your own or your competitor's sites.