Co-Citations and Bad Neighborhood Explained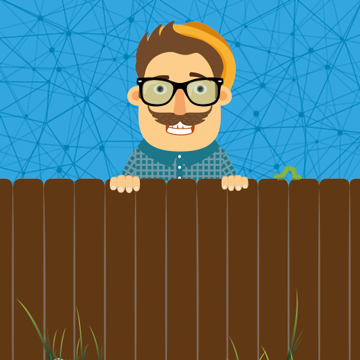 Why should You care about Good Neighborhood?
Have you ever wondered what effects co-citations good and bad have?
Do you know all about your neighborhood, your good neighbors and the bad ones? Be aware that your neighborhood can help you as well as harm you. Today, it's all about good co-citations.
Read on and learn more about:
what co-citations are and why they are important
how co-citations can lead to a bad neighborhood
what are the advantages of a good neighborhood
how to find and add good co-citations
Link building has always been a common SEO practice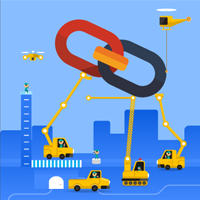 Link Building is a technique that has always been used to push sites up in the Google rankings. Link building became the most important method to improve search engine rankings after Google and other search engines introduced link-based algorithms.
Google has now become more sophisticated and has improved its evaluation of link growth and link quality, thereby fighting link spam. A lot of new quality signals have been put in place in recent years, showing whether a site really deserves a good ranking or not. Co-citations play a crucial role in this respect. Co-citations have become a principle that every SEO should understand and practice.
You need links from trusted pages to become trusted!
Defining the concept of co-citation
The concept of co-citation is not rocket science. SourceForge.net gives a nice definition:
Bibliographic Co-Citation is a popular similarity measure used to establish a subject similarity between two items. If A and B are both cited by C, they may be said to be related to one another, even though they don't directly reference each other. If A and B are both cited by many other items, they have a stronger relationship. The more items they are cited by, the stronger their relationship is.
Co-citation refers to the process of link building without it necessarily involving actual outgoing links. It requires a website to be cited or mentioned by two different websites without necessarily involving a hyperlink.
The co-citations on a site will make the search engine understand what sites your site is similar to. Google identifies a relation (or link) between two websites based on a third-party webpage that mentions the two webpages in a correlation with each other. This signal is the used as an important search ranking factor.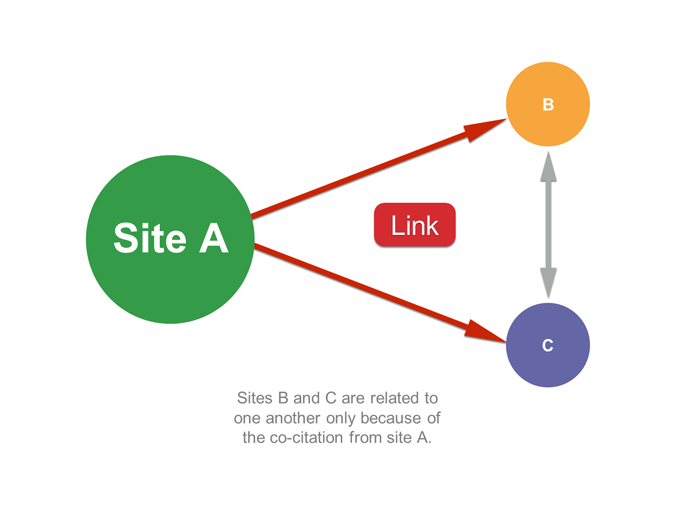 For sites to be connected in a co-citation relationship, they have to:
Share a common mention of the same site (not necessarily a link)
Discuss a similar topic.
What you need to make sure is that all of those associations are "good" and that your website is connected to a good neighborhood.
How co-citations and bad neighborhood go together
The term "bad neighborhood" is frequently used in the SEO industry. It occurs when you don't pay attention to good co-citations. If you are in a bad neighborhood, your site is probably linked on a page that also links to the "bad guys" on the web. This doesn't have to be malware or virus sites necessarily.
The "bad guys" that put you in a bad neighborhood are sites that suffer from at least one of the following problems:
Low-quality content – e.g. duplicate content that was stolen from other sites
Low-quality site – a site that Google does not rank well for some reason, e.g. banned domains and/or very new sites
Off-topic content – a page that does not relate to the content of the page where it is linked and/or the topic of your own site.
Bad co-citation can lead to bad neighborhood
Are you still wondering what a bad neighborhood is? The picture below is a classic example of it:

It shows some links in a paid link ad box, which is already bad by itself. As you can see, there is a sunglasses link amongst many other casino and pharmacy links. Even if the site owner tells you it would be a good choice to get a link there: it is not!
You should pay attention to the neighborhood of every single link you have to your website. Even if you have in-house link builders or a company taking care of link building for you, they must be aware of this matter. Link builders should pay attention to what really matters: the neighborhood in which you place your links!
Not paying attention to your neighborhood can have severe effects: you may be deemed to be one of the "bad guys" by Google and thereby lose rankings and trust by Google.
Using the advantages of a prominent, good neighborhood!
Just like there is bad neighborhood, you can also find a good neighborhood on the Web, i.e. sites where you can place your links among good co-citations linking to valuable resources. If your site is frequently mentioned along with other high-quality sites, Google will soon believe that you are a quality resource too. Every link counts as a vote for your site, which is also true for the other sites that are linked with you.
How can you find out if you are in good neighborhood?
To diagnose your neighborhood, Google has an advanced search operator with which you can find sites similar to your website. The search operator is related: but you should be aware that this command has also been crippled just like many others, e.g. the popular link: command. Therefore, you will only be provided with a random sample, which can give you some quick and useful insights.
All you need to do is to type related:yourdomain.com into the Google search box and Google will return sites it finds to be similar, i.e. sites that it finds co-cited with your site.
After you have analyzed your co-citation, you should make sure your link builders know what a valuable co-citation looks like, why it is significant and most importantly how to find a good citation that you should help your site.
Finding and adding valuable co-citations to your page
Once you understand the benefits that a link in a good neighborhood can bring to you and how it can influence other sites mentioned with yours, you will feel the need to ensure that the sites mentioned with yours are killer resources and high-quality sites.
Good co-citations lead to good neighborhood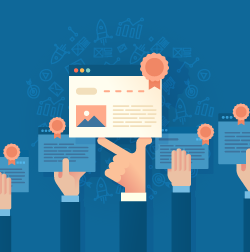 There is no simple right or wrong answer to the question which sites you should use as co-citations. If you are an expert in a certain field, you will know which sources are reputable and valuable.
If you have a website about a financial topic in the US, you could add the FDC or a big financial newspaper.
For companies in the SEO industry, I would suggest linking Rand Fishkin's Moz.com with your site. Moz.com is a real quality resource for SEO and link building, and has been around for years.
If you are not an expert, simply use your gut feeling to find valuable sites!
Look at your competitor's links!
Your co-citations, which form your link neighborhood, can be a good tool to outrank your competition. Look at the pages that link to you, and check out what other sites they link to. Find out if the other links on a particular site are in some way related to your industry, your site or a topic you are dealing with. If this is not the case, you should ask yourself why there is a link to your site on that page!
Conclusion
SEO is changing every day, so it's important that you are able to change your strategies to adapt and keep up with these changes. This will give you a competitive advantage.
In the past Google wanted to see keyword rich anchor text, today the opposite is true, so you should change the way you think about building links.
Making co-citations part of your SEO strategy is a step in the right direction. You must focus on building great content, link to authoritative websites, stay away from poor websites (don't link to bad neighborhoods) and don't obsess about links, keywords, or anchor text.