Link Building with LinkResearchTools and Pitchbox
By

Christoph C. Cemper

in Link Building last updated 05/18/20 06:15 pm by

Christoph C. Cemper
By
Christoph C. Cemper
on 06/26/14 in
Link Building
last updated 05/18/20 06:15 pm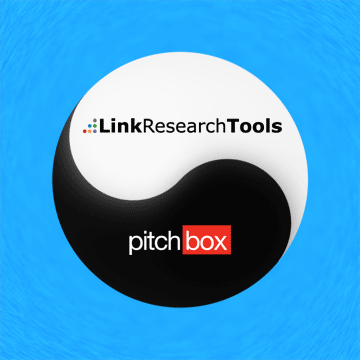 After months of hard work with our friends at Pitchbox, we're proud to present the integration between Pitchbox and LinkResearchTools for Link Removal and Link Building Outreach.
Your Outreach Solution for Link Building and Bad Link Removal is LIVE
So you found really risky links you want to remove. Now what?
If your site has been manually or algorithmically penalized, Google expects you to contact the sources of those bad links to remove them. It can take a long time just to find the site's contact information. Then Google wants to see proof of your outreach included in your disavow file.
What a nightmare.
SEOs have been asking us to build the perfect outreach solution. We certainly toyed with the idea. 
But even when you find the site's contact information, you need a sane way to contact the webmasters, easily request the removal of the link, and accurately track the progress.
You don't have time for that.
That's why we integrated Pitchbox into LinkResearchTools®
The Perfect Outreach Solution Is Here
Right from LinkResearchTools and Link Detox®, you can use Pitchbox to easily contact webmasters or their colleagues for either link removal or to pitch your product, publication, or website to link to.
LRT provides all the link intelligence and market-leading technology with Link Detox, Link Detox Genesis (our data-driven, organic algorithm), and the invaluable Link Detox Boost® technology to speed up recovery.
Now you can contact webmasters directly from Backlink Profiler (BLP) with a single click.
And all the other tools – like Missing Links Tool (MLT) – will integrate Pitchbox very soon.
It's Easy to Set Up Campaigns!
LinkResearchTools and Pitchbox are the Yin and Yang of Link Building and Bad Link Removal.
They're an online marketer's dream in a post-Penguin world.
Problem – Solution – Proof
Outreach has a few problems:
How do you reach the right person?
How do you sensibly stay in contact without annoying or spamming them?
How do you coordinate your messages?
Don't worry. We figured them out.
In LRT you will have custom outreach campaign drafting options for each of your clients.
Goodbye, Excel!
Proven Effectiveness
We made sure it worked by performing outreaches to journalists and spam link network operators. We got spammy links removed and authoritative links built. We did it all.
That's what 5 years of LRT power combined with 5 years of outreach campaigning can do for you.
How Pitchbox & LRT will help your outreach
Here's are some interesting use cases how Pitchbox & LinkResearchTools will help you
Some features you will LOVE
FULL Integration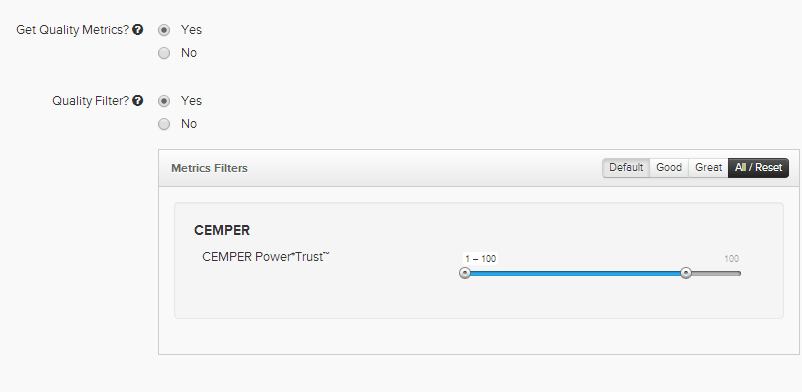 Let me show you how easy and pleasing outreach with Pitchbox can be.
Quick Walkthrough of a Link Detox link removal campaign
LRT users get a get a special extended Pitchbox Trial account - just head to your account settings to claim your Pitchbox account.
Select the links you want to remove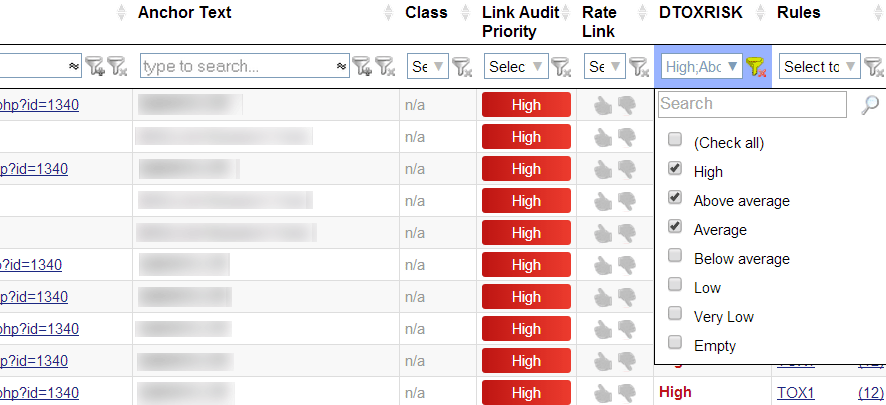 Click the Outreach button and send all filtered URLs to Pitchbox

Define Campaign Name, select Project, select Email Account, and then Outreach with Pitchbox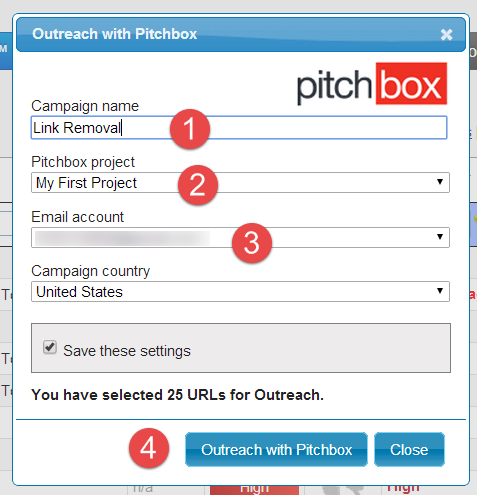 See confirmation of URLs and disavow them right away – then continue in Pitchbox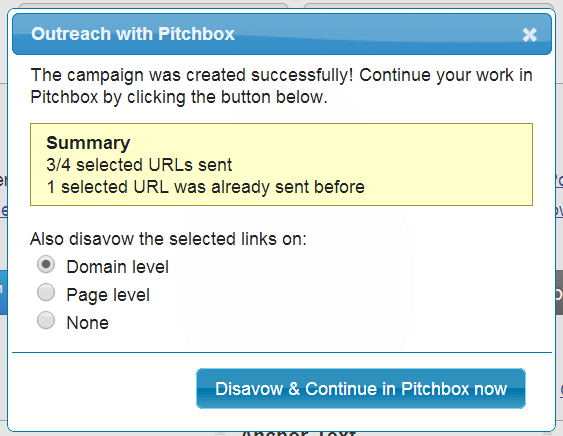 Start your link removal outreach workflow in Pitchbox
Start your workflow in the campaign chart – just click on the "Personalize" bar.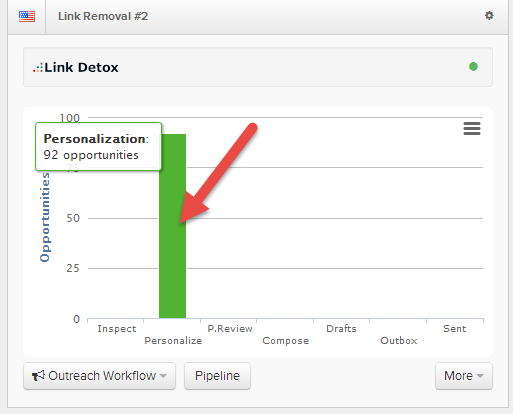 Filter by DTOXRISK™ score, select your target, and Bypass Personalization
If you're really short on time (who isn't?), you can do a quick outreach by
sorting by DTOXRISK™
doing a quick review of the LRT Power*Trust™ as a double check
selecting all opportunities
click "Process Link Detox® Opportunities"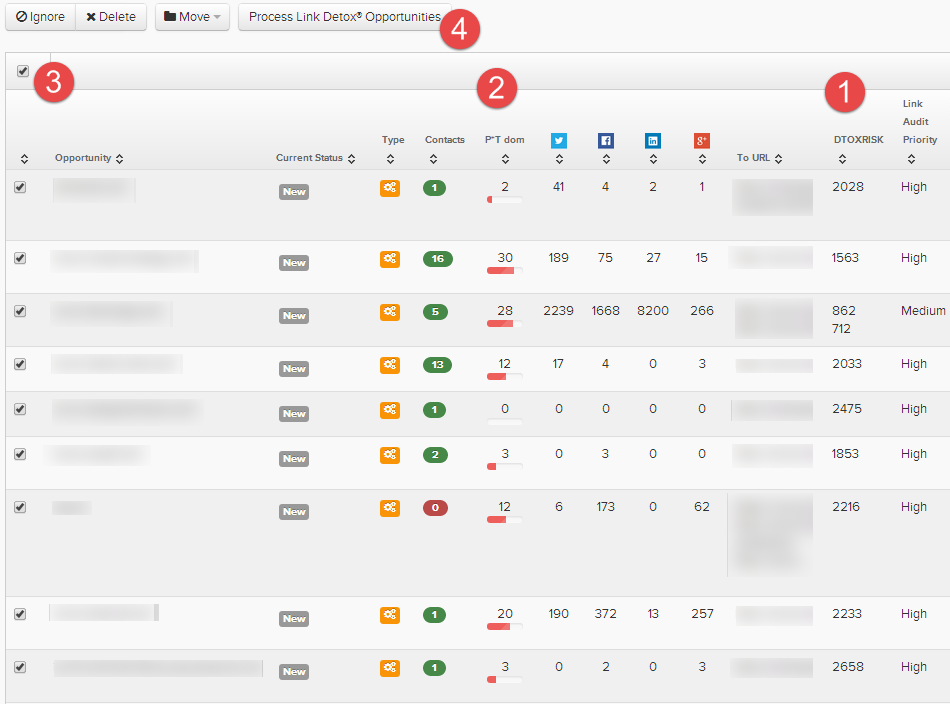 Watch e-mails move to the outbox and get e-mailed in multiple steps.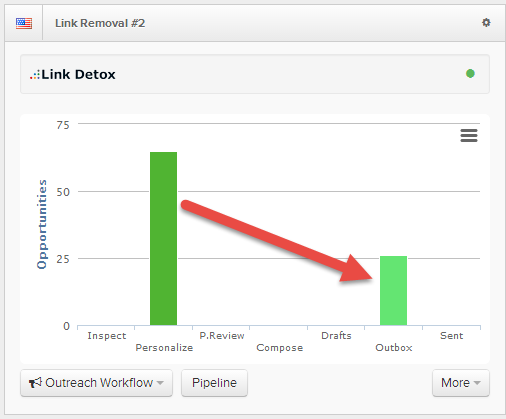 Of course, you could select ALL the websites hosting those ugly links to be outreached, but then the screenshot wouldn't look so nice.
Watch the campaign run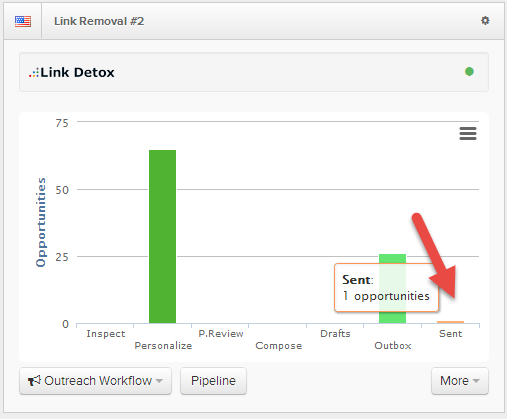 By clicking on the SENT status you can review the e-mails in the outbox.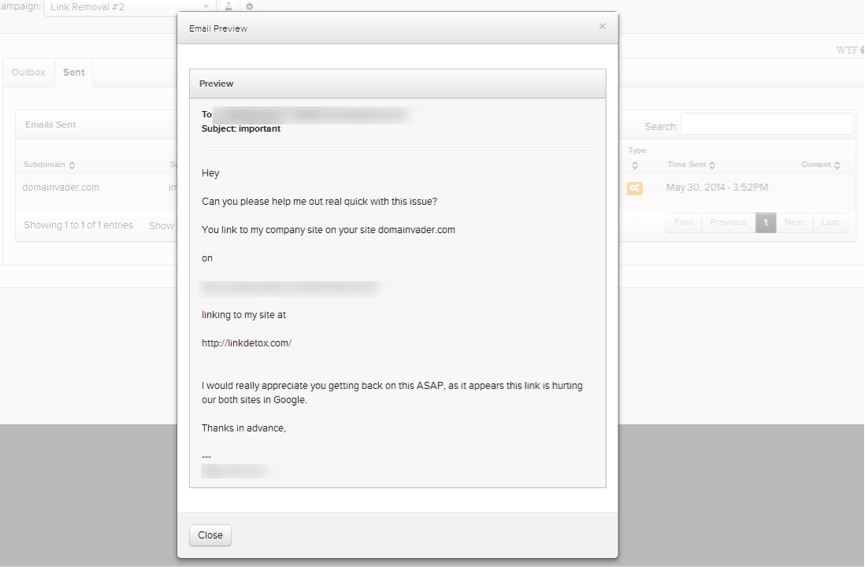 Watch the inbox management magic happen
There's nothing cooler than getting people to reply and take action!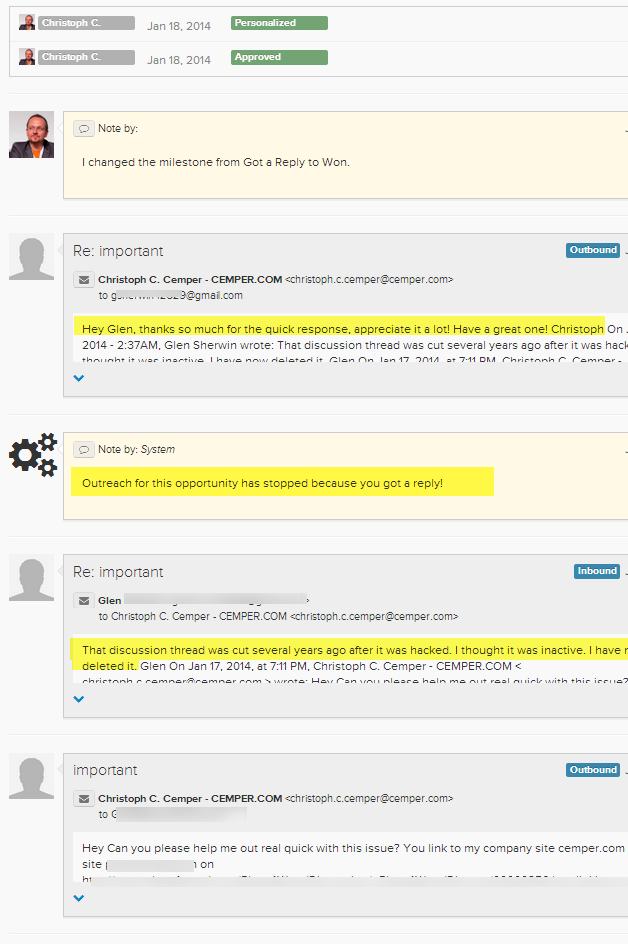 Of course, sometimes you might mail the wrong people. No worries! Pitchbox will automatically stop mailing them once you receive a reply.

Review Pitchbox Status right from Link Detox
Who can keep track of hundreds of links and campaigns? LRT & Pitchbox can!
Wherever you are in your report, you can always check the Pitchbox outreach status and click through to Pitchbox. That's what we call deep integration. It's faster, more efficient, and more accurate than importing or copying / pasting from Excel.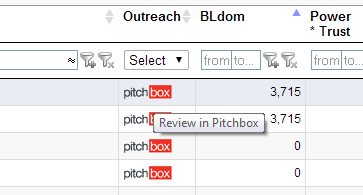 And there you go – awesome reports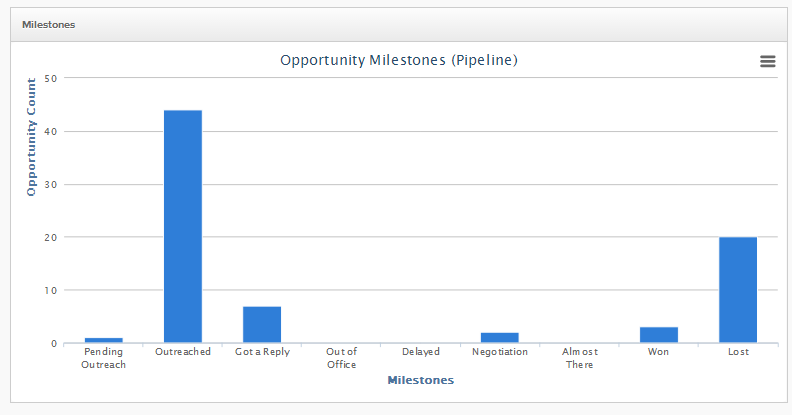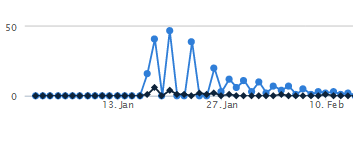 Get started today
You can get started today with Pitchbox and LRT in your Superhero account or higher or Link Detox Consultant account or higher.
Good luck & great success with your campaigns!