Link Detox Risk Gauge
Is your website at risk of losing organic traffic in Google and other search engines?
Avoid tripping any Google Penguin filter or other backlink related penalty or manual action by keeping your Link Detox Risk below ca. 1000. Keep in mind this can be a bit higher or lower goal, depending on your niche.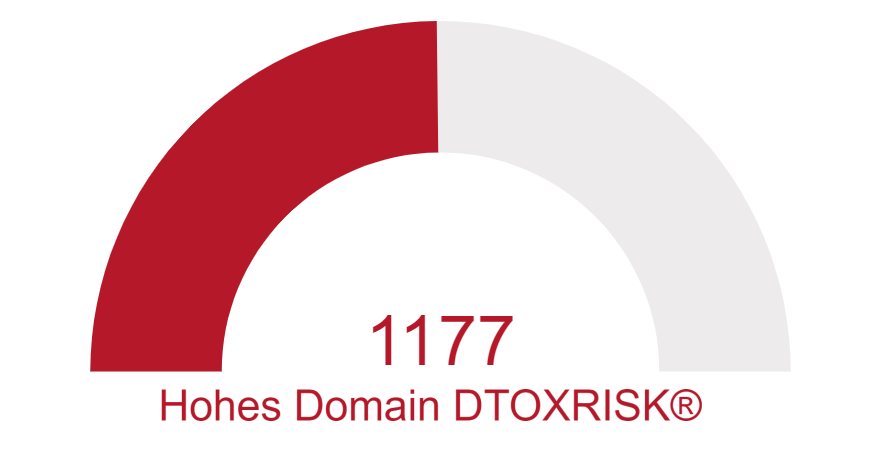 How to improve your Link Audit
Improve precision with Recalculation of DTOXRISK
When you get a notification that you need to recalculate, this is a warning that your data starts to become outdated.
Don't worry after the first moment you see this. Other SEO tools give you data that is sometimes years old, so you can continue your workflow for now and start the recalculation after a considerable batch of work done.
Improve precision with Keyword Classification
When you get a notification that you need to classify more keywords, you should do exactly that, and then recalculate. This is a warning that your data is not yet accurate enough.
Without sufficient keyword classification the results of the DTOXRISK calculation are not reliable enough for the hard decision to delete or disavow a link.