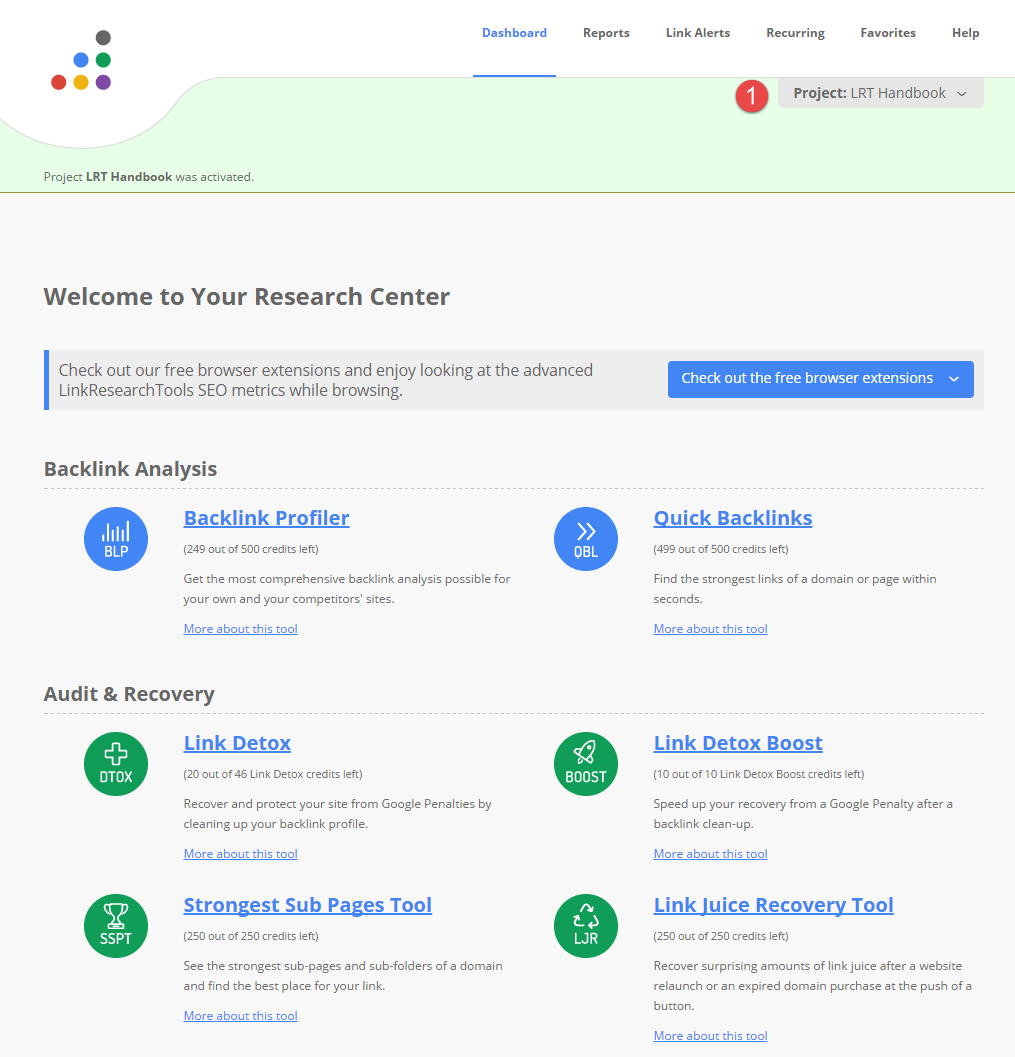 When you log into LinkResearchTools, the first thing you will see is the homepage with the "Toolkit" dashboard. Here is where you will be able to start any available tool.
You have the option to start different projects.
At the top right of the navigation bar, you can find all the menu items needed to use the LRTs.

Here you can access the "Dashboard" where you can choose the report you would like to start.
You can view, open, download, re-run, move, rename or delete completed reports at any time by clicking on the menu item "Reports".
Your "Link Alerts" reports (see chapter Link Alerts) are listed separately. Here you can see all your projects at a glance. By clicking on one of the projects you can see all backlinks found.
In the menu item "Recurring" you will find a list of all planned recurring reports. These are reports that always restart automatically (see chapter Repeat reports).
In every report, you have the ability to save URLs as Favorites. This allows you to query them later for further analysis (see chapter 0 Favorites).
If you need any assistance with the tools, please refer to our online Help