LRT supports multiple users in an account of LinkResearchTools. All the account owners (main users) can manage multiple team member accounts (sub users) from the user management.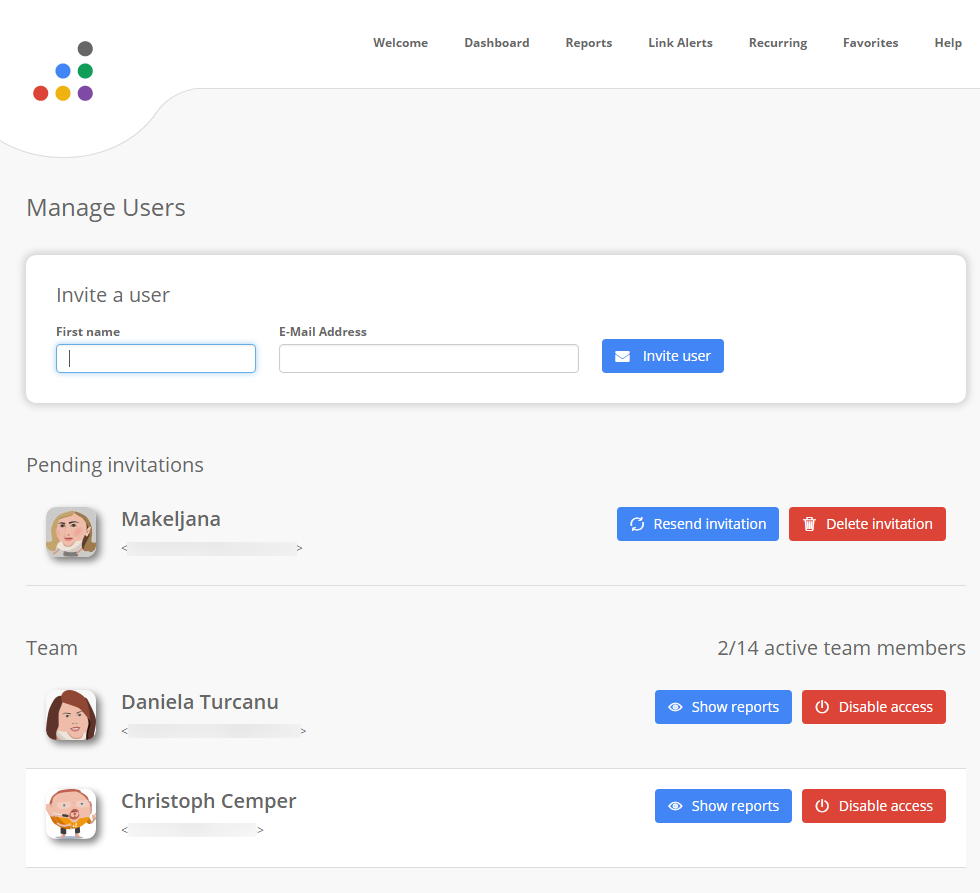 How to add a new user account
You can easily invite a new team member to create a sub-user account.
Go to the user management dashboard, insert the name and the Email address of the team member you want to invite and press the "invite user" button.

The team member you invited will receive an Email notification and will have to accept your invitation by creating an account. Until your team member confirms the invitation, you will be able to see him under "Pending Invitations" on the user management dashboard.
You can remind team members to join your LinkResearchTools (LRT) account by re-sending the invitation.

How to deactivate a user account
If you want to revoke the access for one of your team members or collaborators, you can do that with the click of a button.

How to Re-activate a user account
You can also re-enable a team member account with the click of a button.

How to list all reports by a user
The account owner can quickly find the reports that a team member has run. This is very helpful if you want to have an overview of the work each team member has done.
All you need to do is click on the "Show Reports" button in the user management dashboard.

By clicking on "Show reports" you will open a "Reports" view screen where you will only see the reports of a specific team member.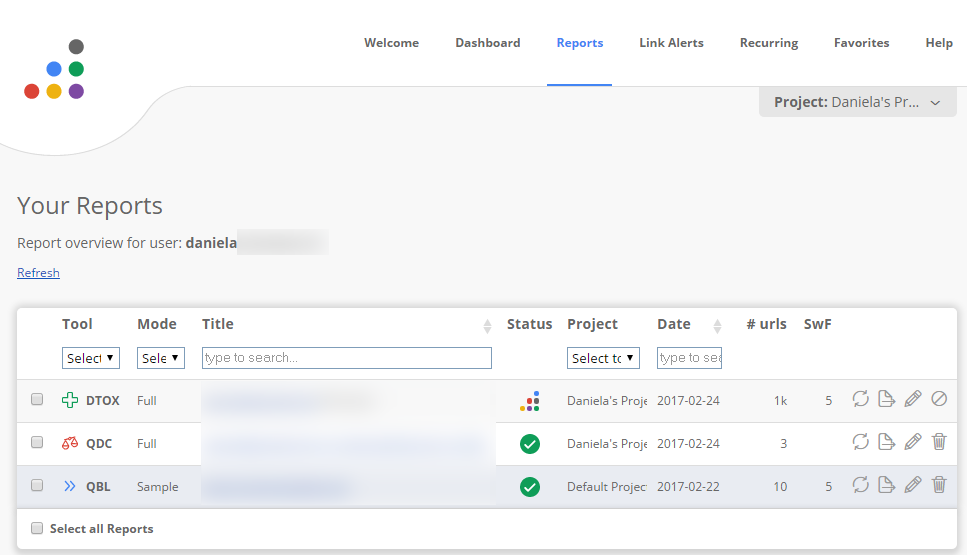 The account owner will be able to track who disavows and undisavows links for example, or who classified which keyword and how.