In all our reports we show a variety of graphics, charts and heat maps, etc. and they all have certain features and options.
The Report Information gives you the first overview of the basic information of your reports. You will learn when the report was created or was started, which URLs were entered and the number of links found.
Repeat Report and Export Data
Additionally, you have the option to repeat a report or to export the data as CSV/ XLSX/ PDF.

Re-running a report instead of starting a new one for the same domain, allows you to keep all the settings you have previously saved for your domain.
Display Number of Links Found
In the report information you can open a pop-up window containing information on the links found: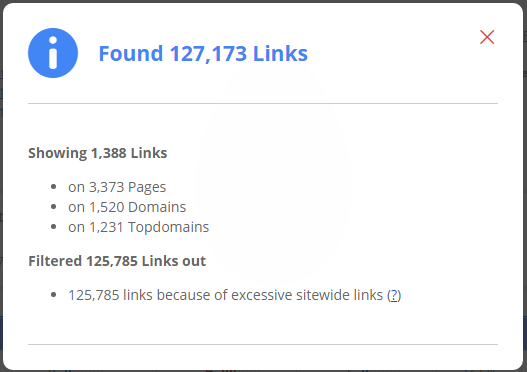 Here you can find the information about the number of found links (out of how many domains or top-level domains). In addition, you can see the amount of links shown in the report and the number of links that have been filtered, and thus not shown in the report. It will also indicate the reason for which the links have been filtered (site-wide, duplicate links or deleted links).
You can terminate a report early at any time. In this case, you won't get all the details about the robots.txt metrics, etc. If you just want to get an overview of the found links, feel free to do so.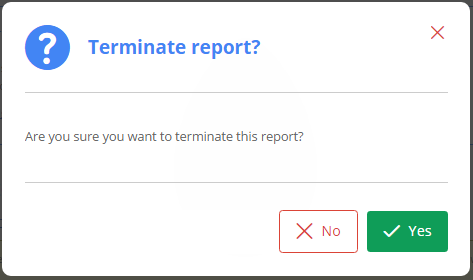 In the terminated report, you will still see at what percentage you stopped the report and see as many links as we could crawl in that time.