Export Functions (Manually + Automatically)
Manually
There are different export functions in the tools. You can download all tables and charts as CSV, XLSX and PDF as a whole from the button on the top next to the general report information. Whenever you do an export, you will receive an Email with download links to your requested files.

If you only need individual charts or columns, you can download them directly as a PNG format.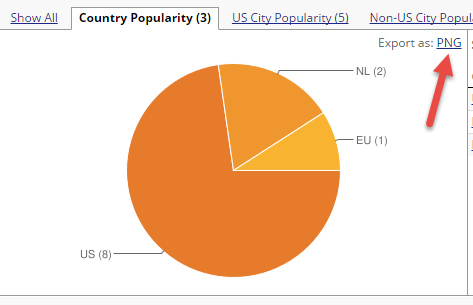 You can also download the results in the link detail table. There even is the opportunity to filter in advance and then to only export the filtered data. Within the chart, you can download the results as XLSX or CSV.

You can now export CSV and XLSX files with backlinks included for each listed domain in the details table of the following tools:

This new feature helps a power-user do even more advanced post-processing of our data than before.
If you click on "+" next to one domain, you will see all details links directly in the table of the above-mentioned tools.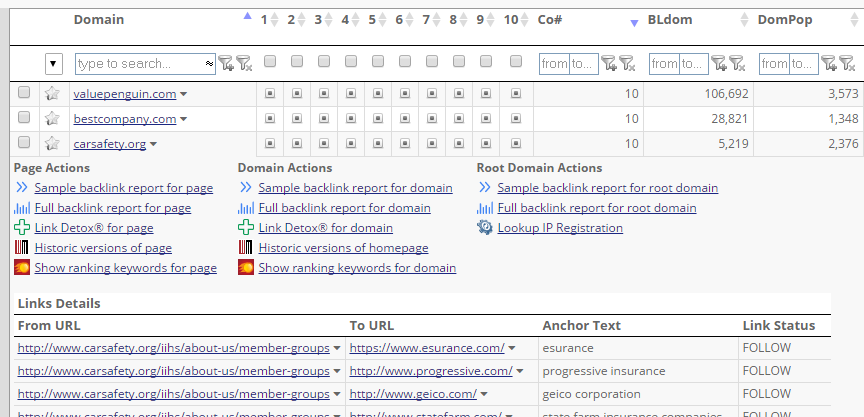 The context Menu table of actions is present here in the CBLT report as well, both on the detail table and in the Commonality information section as well.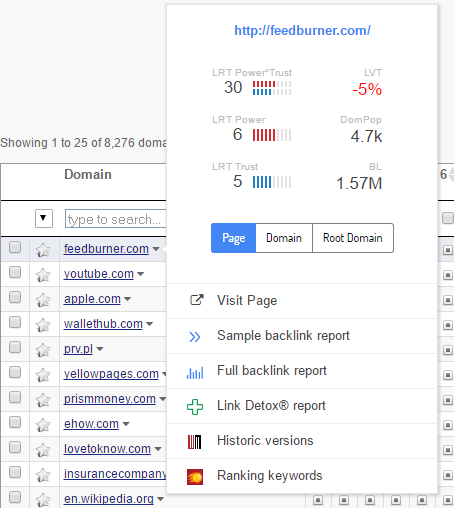 Automatically
If you restart a report, you have the possibility to restart a report automatically with the same settings using the settings in "Repeat report" (see chapter Repeat report). You also have the possibility to receive the results of the report via Email. Moreover, you can set whether you just want a single report or whether you want all future reports to be sent to you.