Search for Missing Links
Find on-topic backlinks that your competitors have, but you don't and pick the best for yourself.
Benefits of the MLT
Find backlinks that your competitors have, but you don't Using the Missing Link Tool you can find links that your competitor has, but you don't. You should then use this information to try and get your own backlink.
Common top competitor link targets
Discover your competitors' common top backlinks and compare them with your best ones.
MLT Features
With the help of MLT, you can find common backlinks from at least two (and up to 10) entered domains or pages that do not link to you.
Starting an MLT Report
Start an MLT Report from the Start Report dashboard.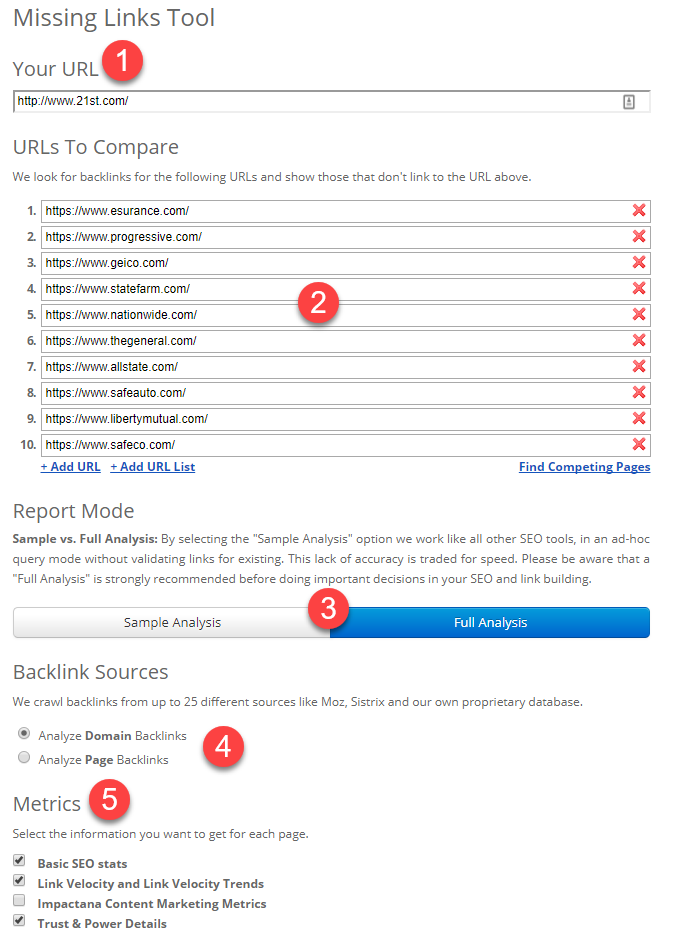 Enter the name of the URL (domain or page) that you would like to analyze.

Enter the competing pages or domains that you want to examine for link opportunities. Alternatively, you can also use the "Find Competing Pages" function to extract your true competitors based on Google search results by keyword.

Choose whether you want a Sample analysis with a set of default metrics or a Full analysis in which you can choose which metrics will be displayed in the report.

Choose whether you want to analyze links to a domain or a page.

Select the SEO Metrics you need.

Here you can see the speed of processing the report.

Click on the "Run Report" button and wait until your report has loaded.
Advanced Options
In the advanced options, you can use the following settings for MLT.
Report Title
Commonality Settings
Repeat Report
Commonality Settings
Select your best, minimum similarities at the end of the report in the Commonality Settings. The higher the setting you choose, the fewer results you will receive. This setting provides you with information on how many of the searched websites or domains have to be linked to on the found websites or domains in order to be displayed in the report.
Interpretation of the Results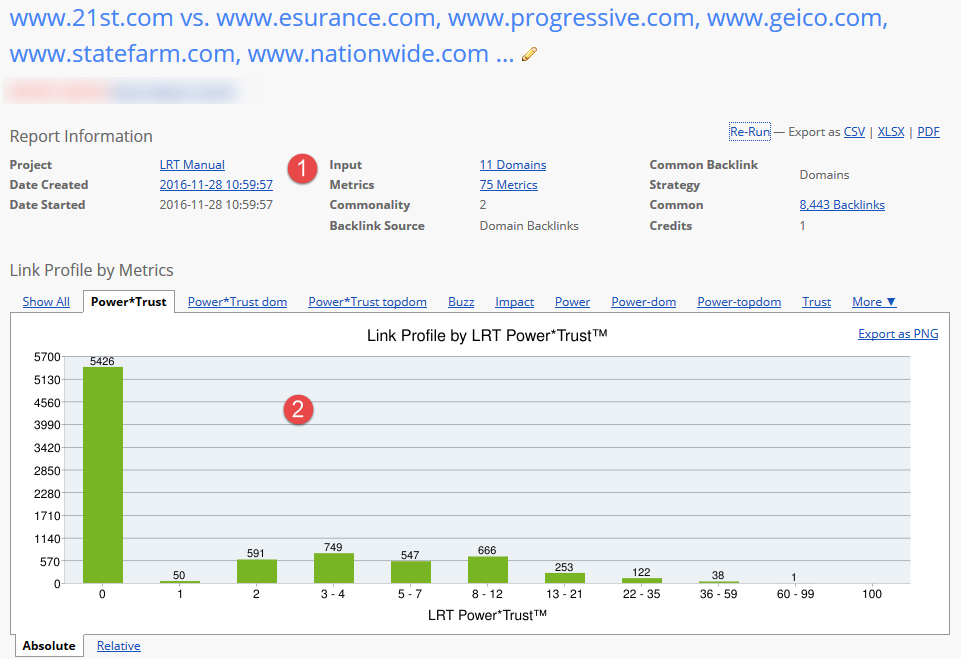 The report information shows you the basic information about your report.

The histogram shows the common backlinks of your competitors and groups them according to the strength of correlation for the chosen metric. You can now switch between the tabs. Each tab displays a different metric.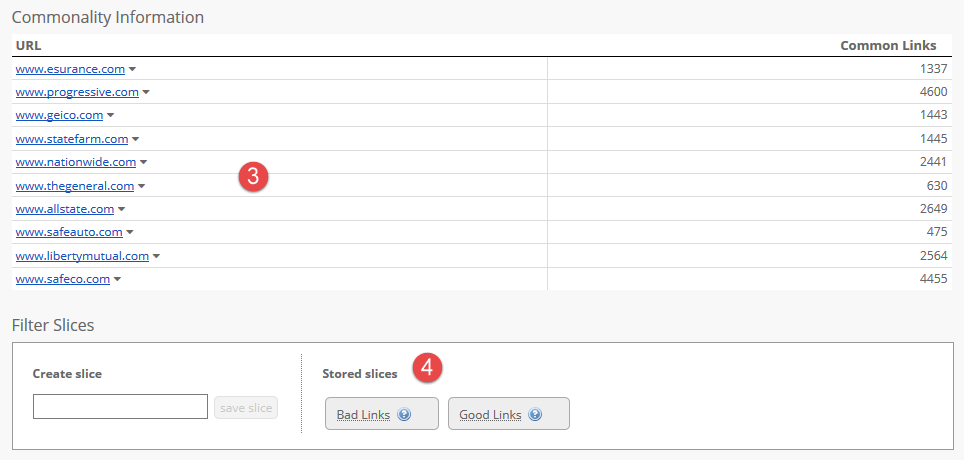 The general overview provides you with information about the found number of common backlinks of your competition.

Would you like to define your own filter criteria, or do you really just want to see all the good links? Simply use the predefined slices to make your choice.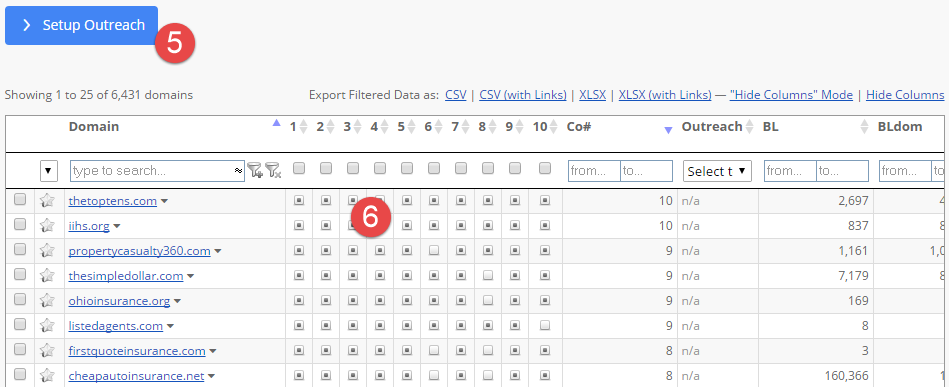 The link detail table shows you all common backlinks for the entered URLs. These are automatically filtered according to "Commonality" in order to display the most relevant backlinks. Filter the table as you wish and discover new link possibilities.

The matrix shows you which of the entered URLs returns a common backlink. Of course, you can filter for a particular competitor in order to display his links.