Export Disavow File to Google Search Console
After your link audit is done you need to manually upload to Google Search Console.
While it is possible to download link data with our Google Search Console integration, it is not automated for uploading disavow files.
Export Disavow File from LRT
Full Disavow File Export
You can download the most current disavow file using the download link in your LRT Account settings for upload into Google Search Console.

LRT Classic
To create and export a Google Disavow file, you need to use the "Export Google Disavow file"-function.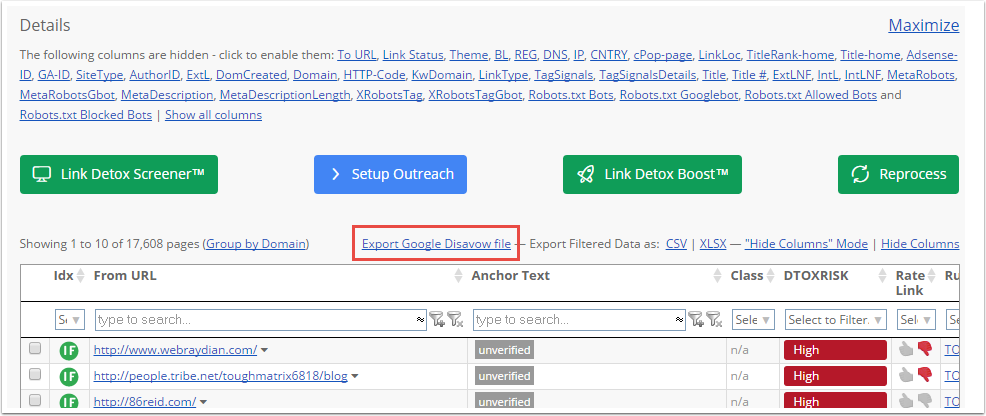 The data will be downloaded in a correct format and can directly be uploaded into the Google Search Console (see below)
The text format is Linux compatible, made for the Google Disavow Tool. On Windows you need to open it in a text editor capable of displaying line feeds correctly, which some of versions of Windows Notepad do not.
Windows users: please do not open the file in the Notepad, please use Atom or Wordpad.
While Windows Wordpad could open it, we recommend a professional text editor for all SEO work, and our current favorite is the open source editor Atom
LRT Smart
In LRT Smart you get a gentle reminder that you can download a new version of your disavow file and upload it to Google Search Console as follows.
It remains until you confirm that you uploaded it to Google Search Console.
When you're done with your link audit, Just proceed as follows
Click the "Download" action to download the disavow file to your local computer
Replace your Disavow File in Google Search Console by uploading it.
Please note every upload to Google Search Console replaces the disavow file there.
Click the "Confirm Uploaded" button to hide the link issue.

Alternative to Export disavow file in LRT Smart
You can always export the full disavow file by
Selecting your project and domain
Clicking the small export icon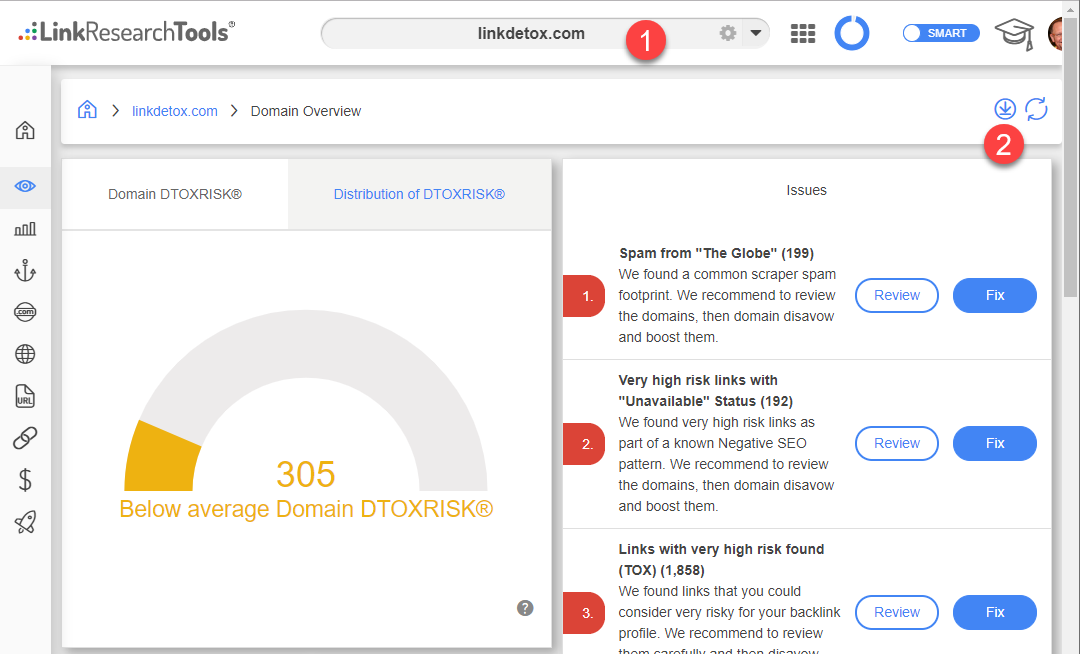 Upload Disavow File to Google Search Console
Log into Google Search Console
Go to the Disavow Tool with this link
https://search.google.com/search-console/disavow-links
Select the site you want to get data for (see screenshot)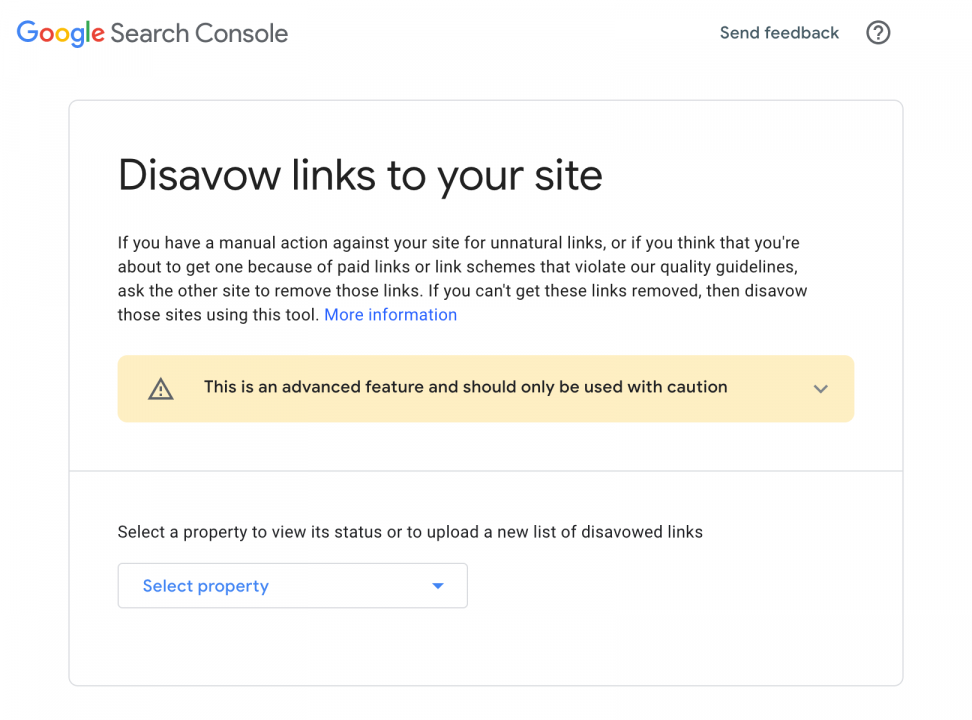 You should see a screenshot similar to the following (screenshot below). Maybe it says that there was a disavow file uploaded in the past, as with this example.

In the next step we will replace the currently uploaded file with the one we upload, as there is only one disavow file in Google Search Console possible .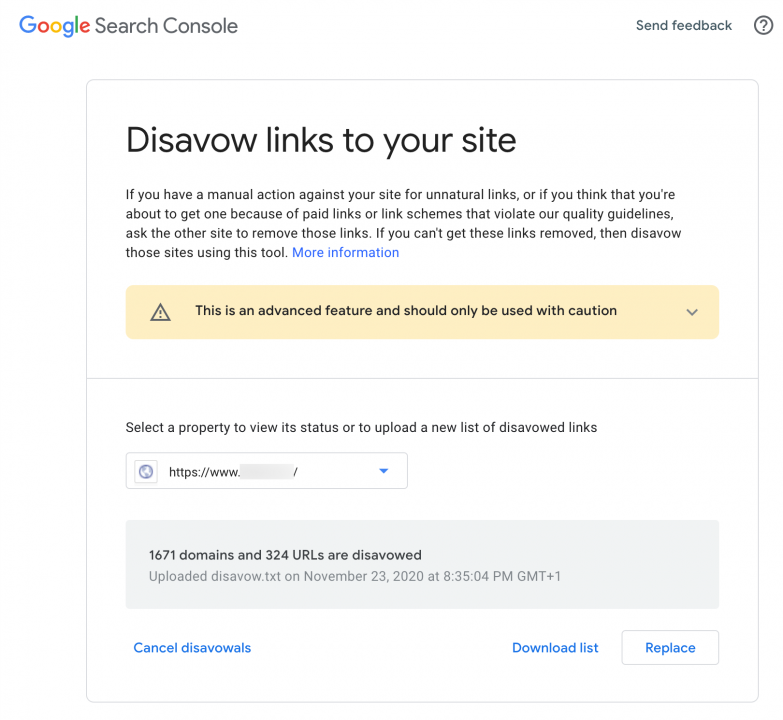 Click the "Replace" button
Confirm replacing of the current list of disavowed links and select the file you just downloaded to your computer