Detecting deleted links with LCT and recreating them
What is a deleted link?
A deleted link is a link that existed once but now it has been removed. Deleted links may have been good or bad, if they were good you should recreate them.
Why are deleted links important?
The LCT can find deleted links. In the report details they are marked with [LinkNotFound].
If a link has been marked as [LinkNotFound] you may want to contact the webmaster and get your link reinstated if it was a good link.
If a link is a bad link and you didn't want it anyway, it is a good idea to make sure Google knows that your link has gone. You can use LCT in conjunction with Link Detox Boost to achieve this.
Technical Details
The metric we need to see in the LCT results is Link Status. If a link has been deleted it will show as [LinkNotFound]. An overview of these links can be seen in the pie chart display: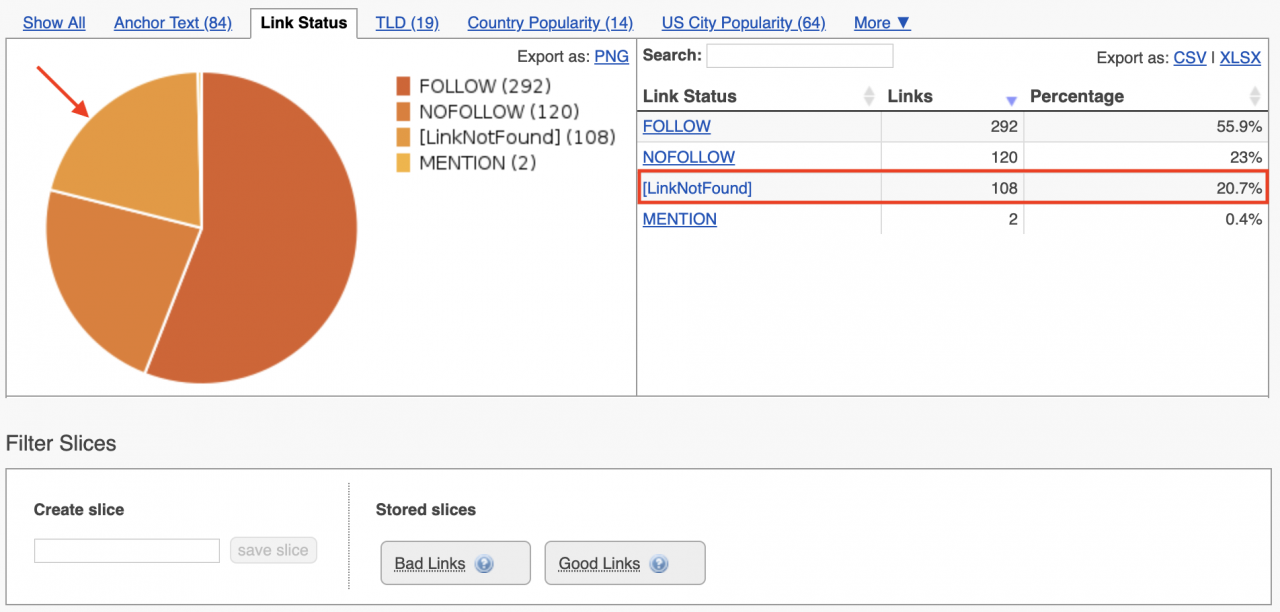 In the Result Details you can filter for [LinkNotFound] in the Link Status column: