LRTcon 2019 Recap - Link Building Conference collects EUR 43.545 for charity
By

Christoph C. Cemper

in LRTcon News, News last updated 05/26/20 09:28 pm by

Christoph C. Cemper
Link Building Conference? What Why How?
This recap tells you the what, why and how we managed to score EUR 43.545 (ca. 50k USD) in only four months for charity with a Link Building Conference we set up. Also, you learn, why a "Links Only" conference was necessary. The future of holistic link analysis (combining internal and external links) is also touched on a bit.
As a public speaker for ten years, founder of LinkResearchTools (LRT), Link Detox and now the LRTcon - but also a founding partner for Austrian conference SEOkomm for 2010-2013 I certainly have an exceptional set of experiences in all areas required to set up a show like this.
And yes, we will do it again in 2020, and target for the double amount with the same number of people - not 40k but 80k donations.
---
---
---
How the Linkbuilding Conference came to life
When I decided to do a Link Conference finally myself, to develop a platform, that provided clear and unfiltered info on what works in Google - Link Building and Link Audit s- in summer 2018 I had no idea how successful we would become.
I had a goal tough - a 40k charity donation.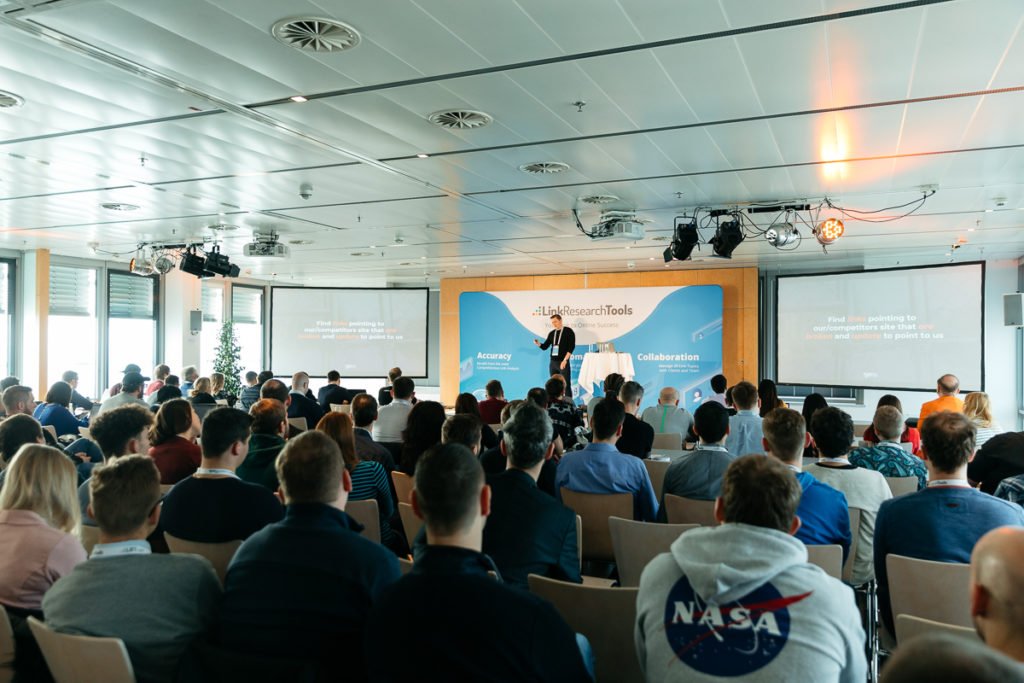 In only 4 months we managed to develop and sell out a new foundational conference that many people specialized in links have been waiting for, for years.
And things turned out very successful.
Link Building and Link Audits in the SEO market
SEO can be seen as a niche industry in Digital Marketing. Link Building is even more niche and often found its way to the public conferences with a few slots per day in the past.
Today however, many mainstream "SEO" conference today rely on Google to either sponsor or speak at their conference - so "certain topics", especially link acquisition, link building from all shades of so-called "Hats" are not welcome, or outright excluded by organizers who do it for a profit and need to maximize their visitors and revenue.
Google often pays for whole tracks or at least "sponsored sessions", so having someone at the same conference, even questioning their guidelines or reporting about how one made a huge profit doing so didn't happen for years, and won't happen anytime soon again on large brand conference events.
Google's Problem with Link Building
Links work. And we know it from empirical SEO testing and competitive research.
Many marketers make tons of money by exploiting the Google Algorithms and building links to their websites that would not be there otherwise.
Many other experts look at data of competitor websites, rankings in Google and try to get under the skin of the algorithms.
Obviously, Google engineers don't fancy that. In the early days, they wouldn't even understand why someone would want to manipulate the machines ranking result at all. That´s why we now have "Webmaster Relations," not "SEO Relations."
So WE, the empirical "Search Engine Optimizers" (SEOs) are often referred to as "Black Hatters" or simply "Spammers" by Google. And Google doesn't like them too much, except for extraction of SEO knowledge, as they said many times - like just last week.
Google prefers to have people follow their Google guidelines in all aspects and not try to find loop-holes. But that´s what SEO was always about.
Google then handed out harsh penalties in 2012 to 2014 to traumatize a whole generation of online marketers with what I refer to as "Penguin Shock". Today many people are just too scared from something going wrong in SEO, not knowing that most over-optimizations (which are then penalized) can be reversed really quick and simple.
This has always been the case and became even easier again with the advent of Google "Real-Time" Penguin 4.0 in September 2016 that brought us back to pre-2012 SEO strategies.
No More Link Building Censorship
Nothing new really, but I decided, "screw that link knowledge censorship".
I´ve decided to run my own thing.
And it´s not gonna be about hat colors or what Google thinks we should be talking about.
And it´s gonna be named LRTcon.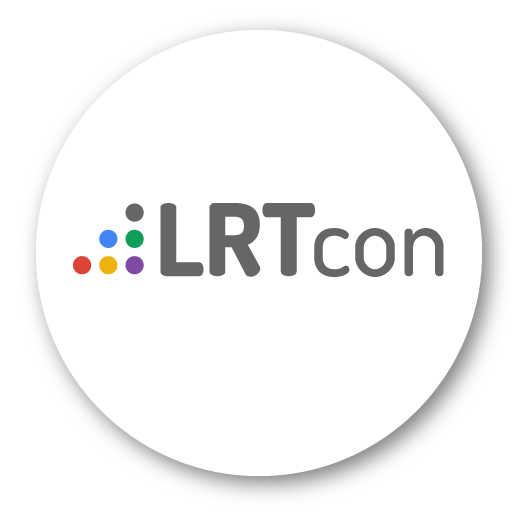 All Things Links at THE Link Building Conference
A new conference for a new market situation was more than overdue. In fact, it was overdue when the first occurrences of people actually believing the talk of "link-less ranking" - the idea that you could rank without links - have a website rank well in Google without external links.
The Theoretical SEOs
Now the market has split up into SEOs that are really webmasters, following Google word-by-word and try to follow all advice given precisely. Often these also now call themselves "Content Strategists", "Digital Marketing Experts" or anything else broader, not SEOs.
Anything that qualifies for hiding the fact that no try to "trick the Google algo" is being done really anymore.
Also, often this group refers to as LRT being a competitor to other link databases that offer you to "list of a bunch of links", like Google Search Console, like the old Yahoo Site Explorer, regardless of the qualities, completeness or reliability of the data. Certainly not our target group, for neither the product or the conference.
The Empirical SEOs
And the other part of the market still questions what´s going on, tries to understand the algorithms, filters and changes by observation, testing, and experimentation. This is what SEO really is in my book, still today. A lot of these people are our clients. Let´s call them the "Empirical SEOs" from now, based on an idea by the amazing Ross Tavendale who coined this phrase.
This is also the target group of LRTcon or LinkResearchTools (LRT) in general. Curious people who prefer to follow and believe data and observation, rather than Google´s often contradicting statements.
So for our Link Building Conference, it was clear, we narrowed the target group on all think links and selection of speakers that you won't find elsewhere. Some of these speakers never spoke at other conferences before, and some maybe never will.
Their goal is not a speaker career, but to help the charity and the goal of LRTcon.
Maybe call it this way - we created a conference for people that are actually SERIOUS about links.
And I think we truly succeeded at first try already.
Ignore the Naysayers - in Link Building and in General
I heard them all, and I ignored it all
"There´s nothing to learn about links" (haha - what a joke)
"Nobody wants to come to Vienna" (the most livable city in the World) - especially in January (oh it´s cold, so when you leave the cab to enter the building you can't wear shorts, right.)
"It´s too short time to promote - you only have four months time"
"People will think it´s just advertising for LinkResearchTools if you name it LRTcon". More bollocks here, it´s run and operated by LRT, so what? We invested a fortune in time for the whole team. In addition, this sister brand clearly signals, that we at LRT are in full control and any visitor and sponsor comes at my sole personal discretion, or not.
These are just some of the whining and reasons "why stuff would not work" I heard.
My general advice besides DIFN (Do It Frickin Now) is to relentlessly ignore any kind of naysayers if you are in a similar situation like me being an experienced entrepreneur.
People always expect YOU to see the future, and at the same time are not short of opinions, advice, worries and naysaying, despite often having no track record in what is actually being discussed or "foreseen". Listen to it all, just to disregard it if you have more experience or just a different gut feeling. Gut feeling wins over opinions every time. And you cannot buy or outsource gut feeling.
That is very true often for SEO and link building, where people often prefer to follow the crowd, rather than doing their own SEO experiments and tests. There´s no one size that fits all for any given market in Google.
I don't get tired of this example, reminding people about the important to look at a link as a connection from Source to Target, not just the source page and some anchor text.
A huge part of our industry sees the linking page, the donor page as "the link" because it also carries the "clickable" text, the anchor text.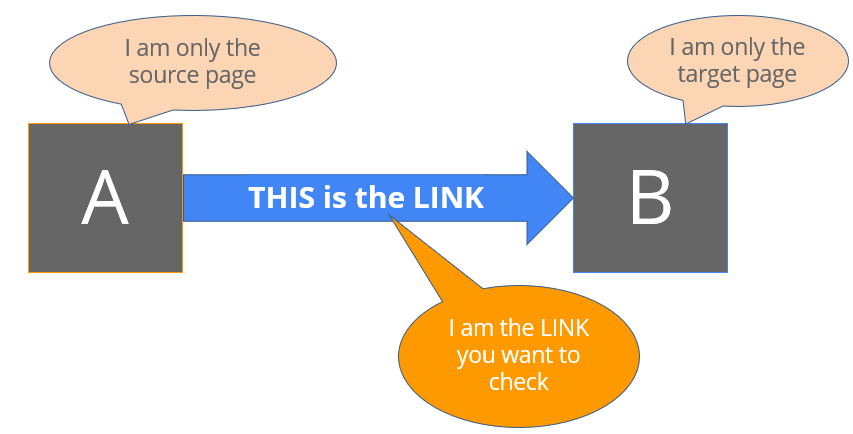 Also, the same is true for any kind of competitive situation - for example, these are competitors (in green) that clearly have even less than 1% of their backlink profile with money anchor texts in their backlinks. We are way over-optimized for this Country, Market, and Keyword.  Who mentioned that Pareto-Principle (the 80:20 rule) here again?

All Profits For Charity
I´ve supported SOS Kinderdorf for over 15 years already personally and with my business.
By being the main sponsor of the SEOktoberfest Charity BBQ from 2012 to 2017 with a sponsored amount of ca. $30k each, essentially paid for the party and helped Marcus Tandler collect a total of $300k for charity over the years with the proceeds from the Charity BBQ. And we're a fairly small company, compared to some bigger names in the SEO industry (Kat, Olga, Dixon, Tim - I'm looking at you).
Now it only made sense, and even more, fun, to run my own Charity event.
And I'm even more excited that we scored a total of EUR 43.545 in the first year!
Look at some of the fine people that helped make that possible.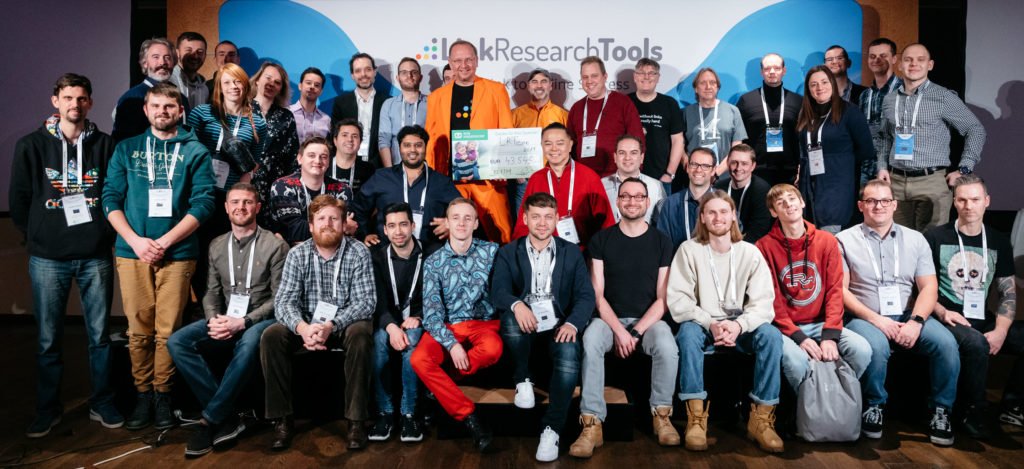 Small, Targeted and Profitable
We´ve maxed out the location with 140. And that´s gonna be the limit again for 2020.
More people means more logistics, more problems - like the WIFI break down, the washrooms "explode", more dirt all over the place, more people at the check-in, etc. not interested in cracking those logistics hurdles.
Been through that already in the past, and certainly not interested in the "Biggest Conference Challenge" just to impress some Sponsors who base their investment solely on visitor count.
My team did a wonderful job managing this event - and that´s how we keep it.
The LRTcon 2019 Speakers
We had a brilliant set of speakers, and even more brilliant topics that I orchestrated into a full day.
Grant Simmons, for example, was pretty late in the day, but he energized the audience so much, that you could see people jump from their chairs to follow him better - A Tony Robbins-like experience I'm tempted to say :)
Here are some fantastic photos by one and only Tony Gigov
Matt Diggity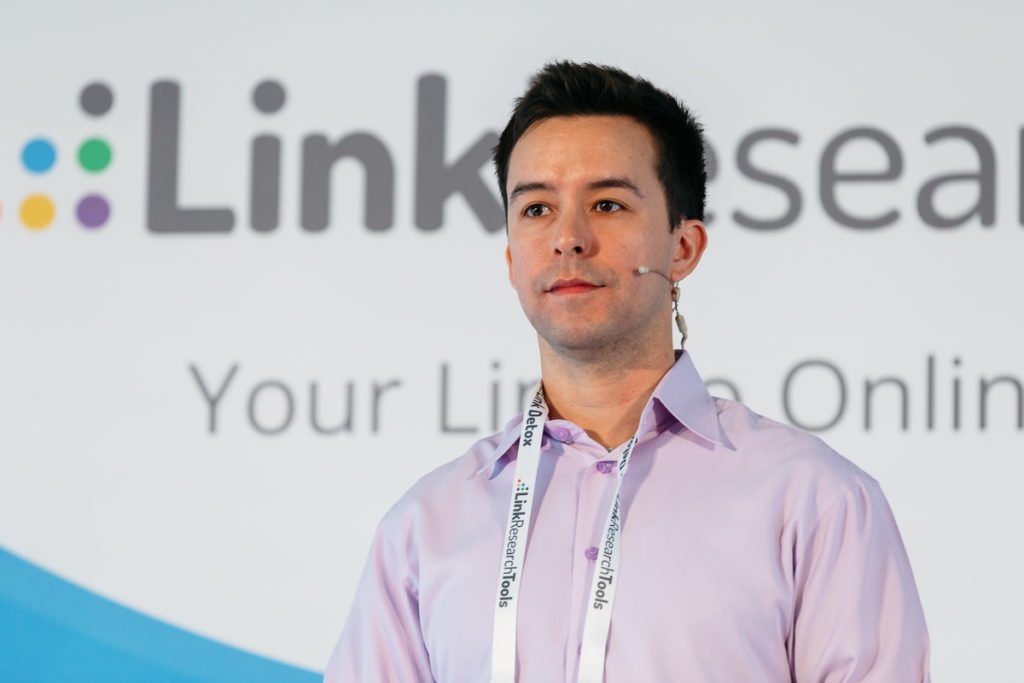 Ross Tavendale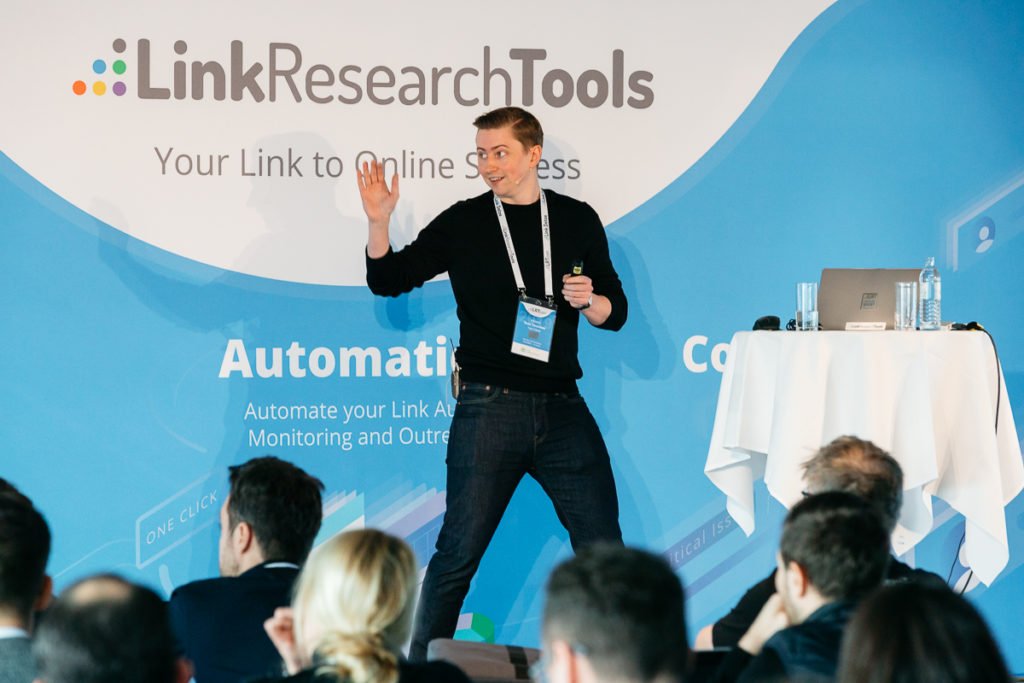 Rick Lomas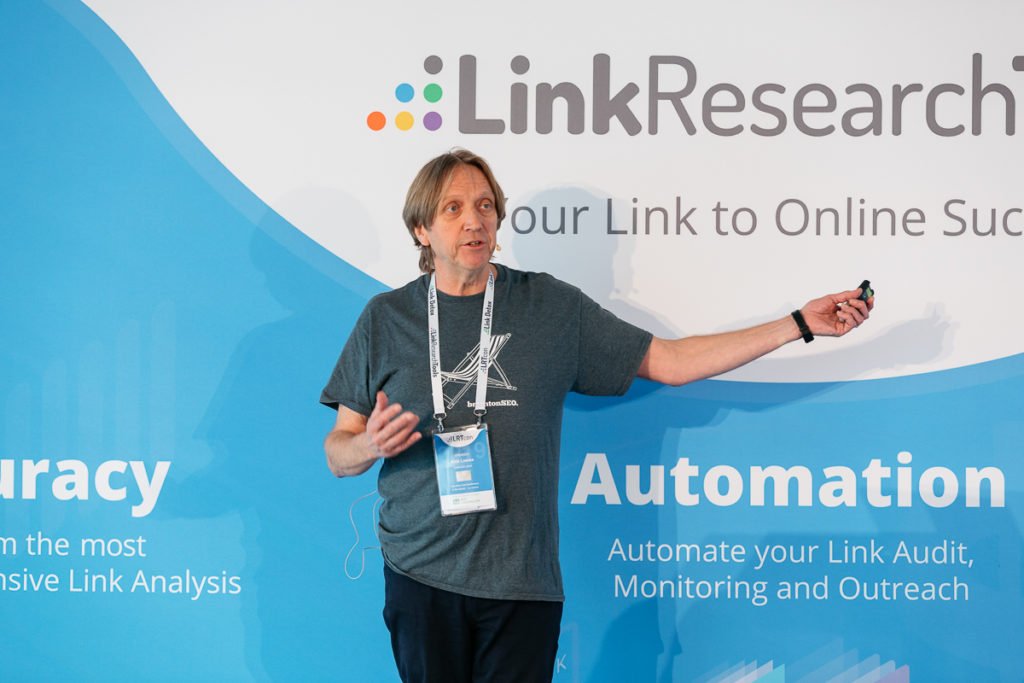 Victor Karpenko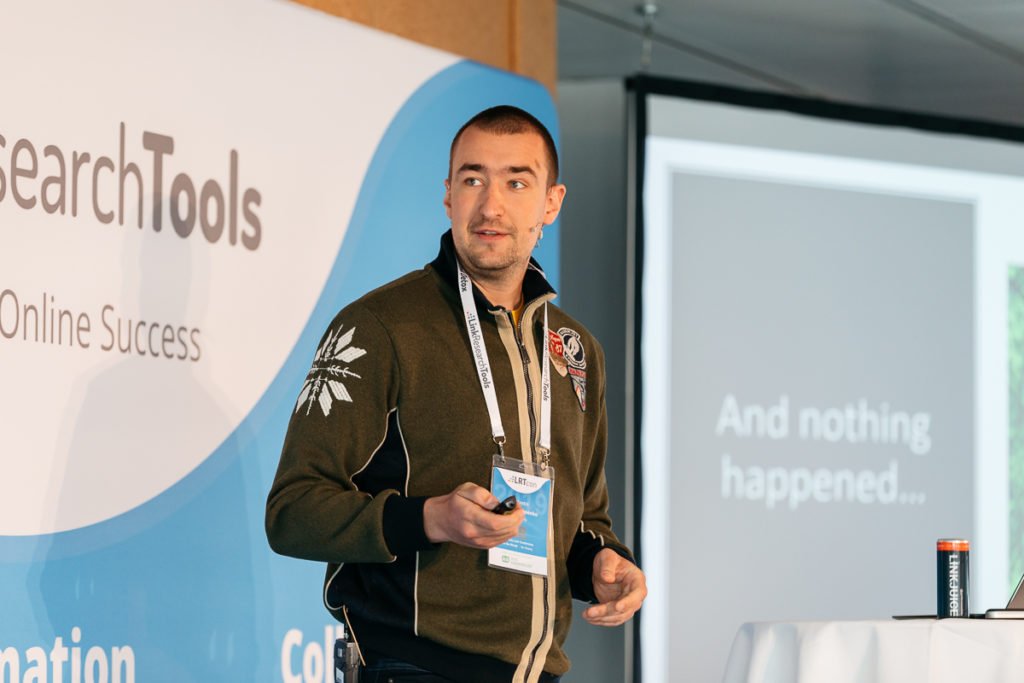 Grant Simmons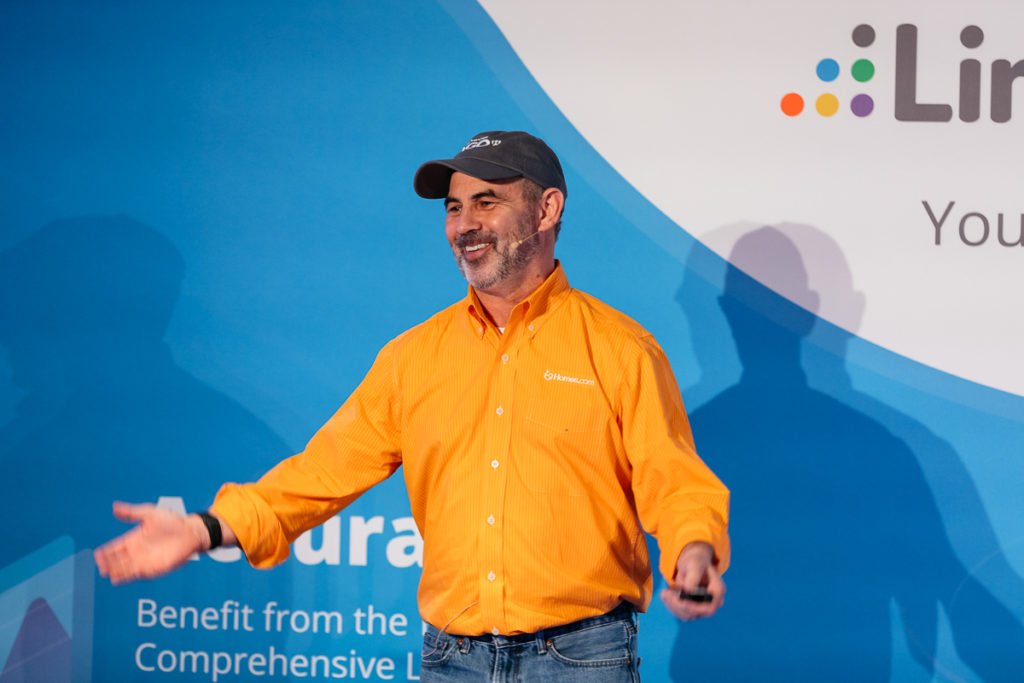 Max Chepeliuk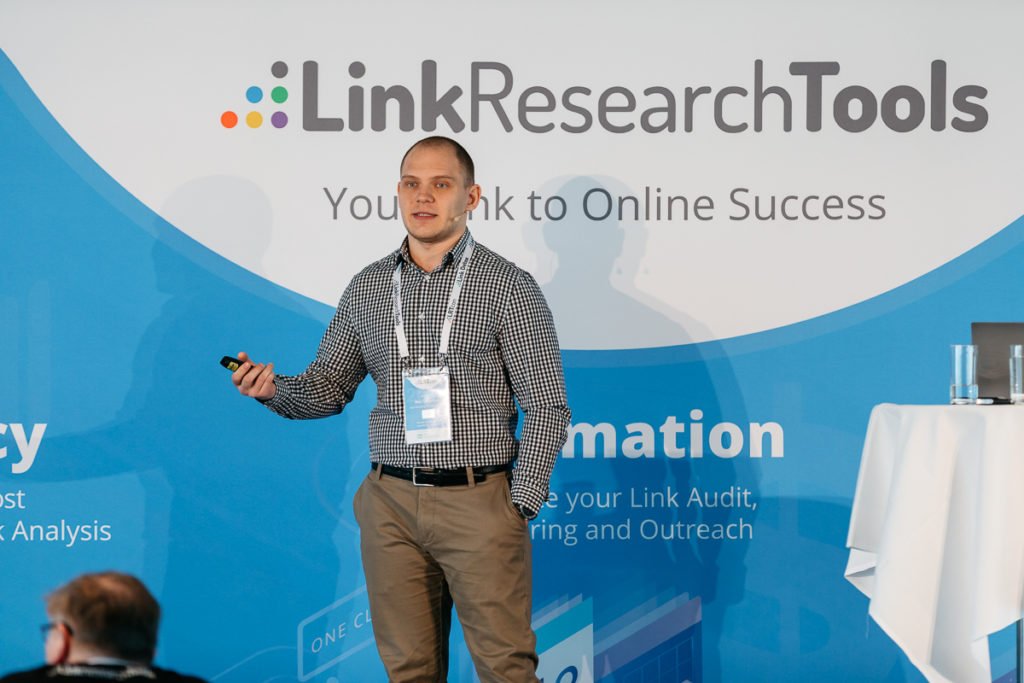 Dixon Jones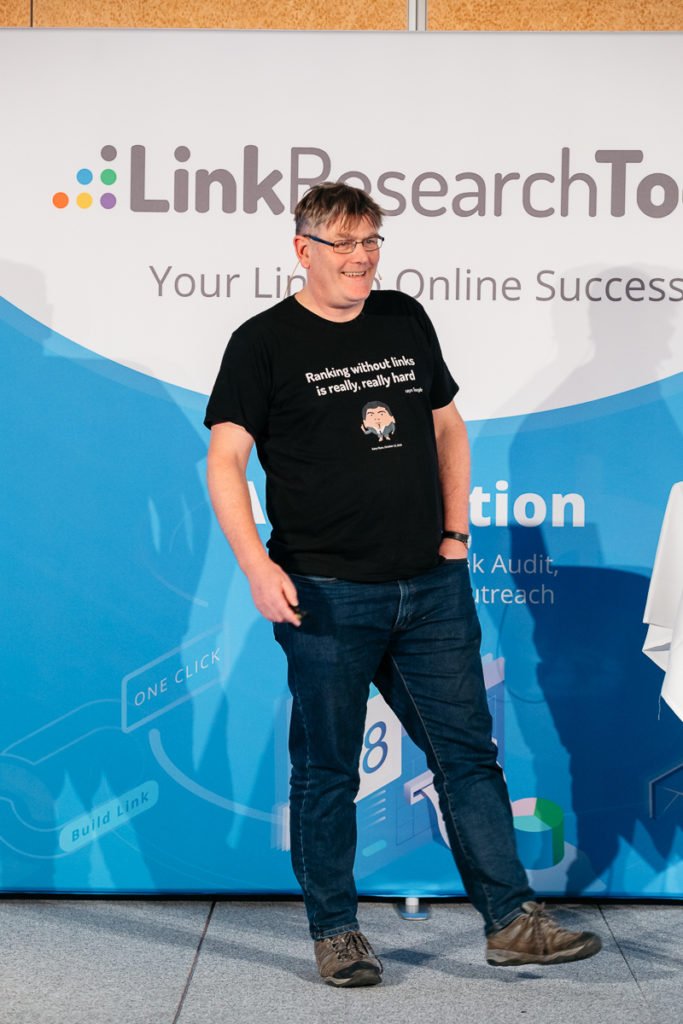 Kaspar Szymanski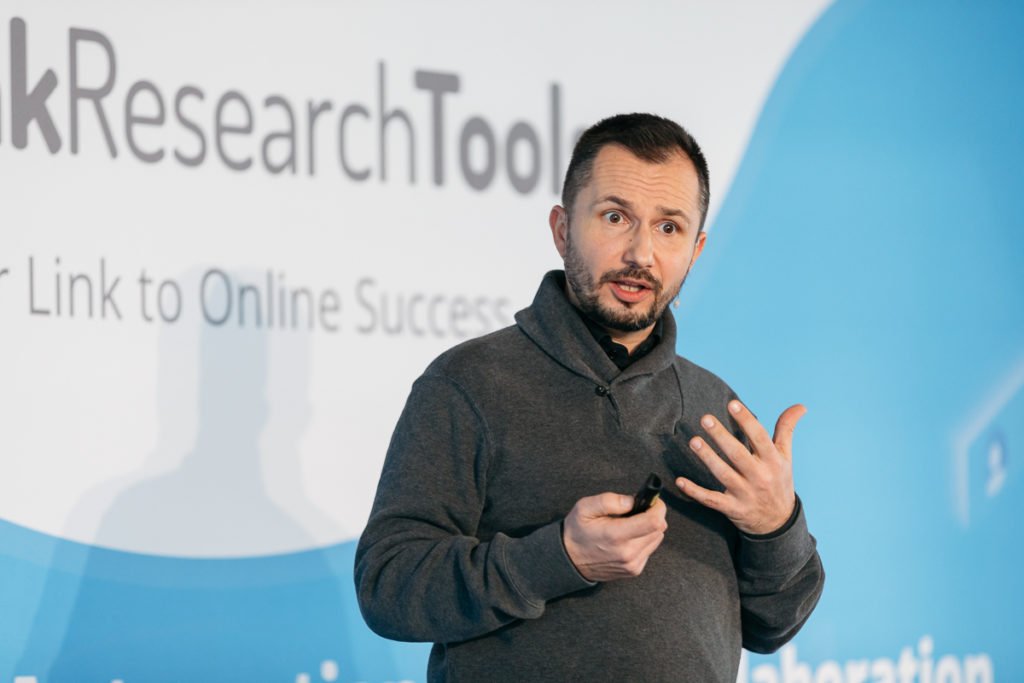 Lukasz Kalus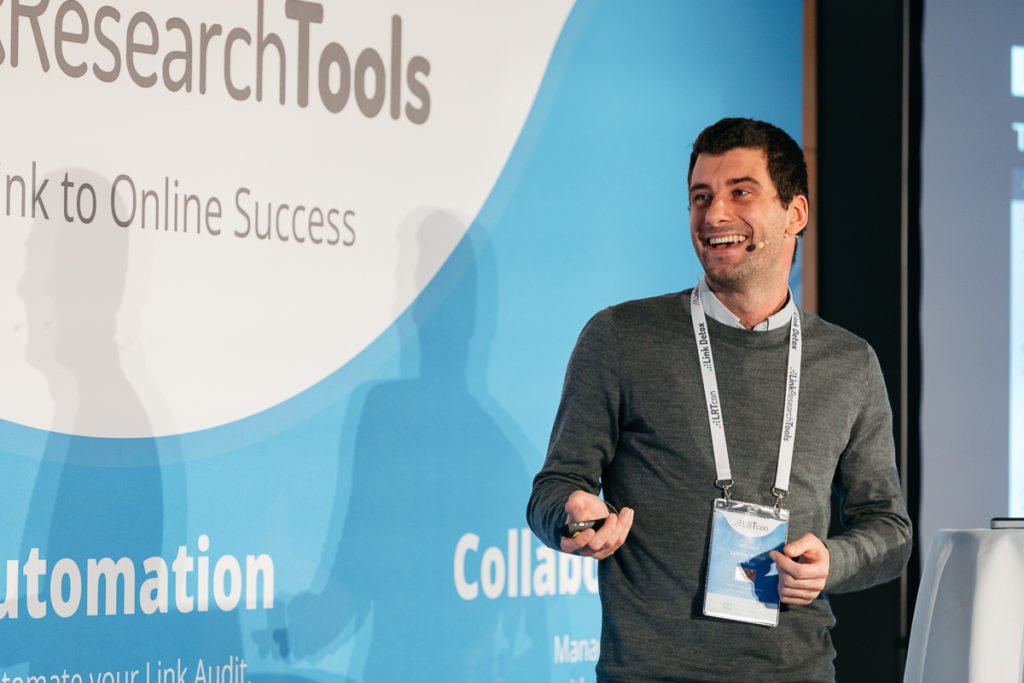 Michael Rottmann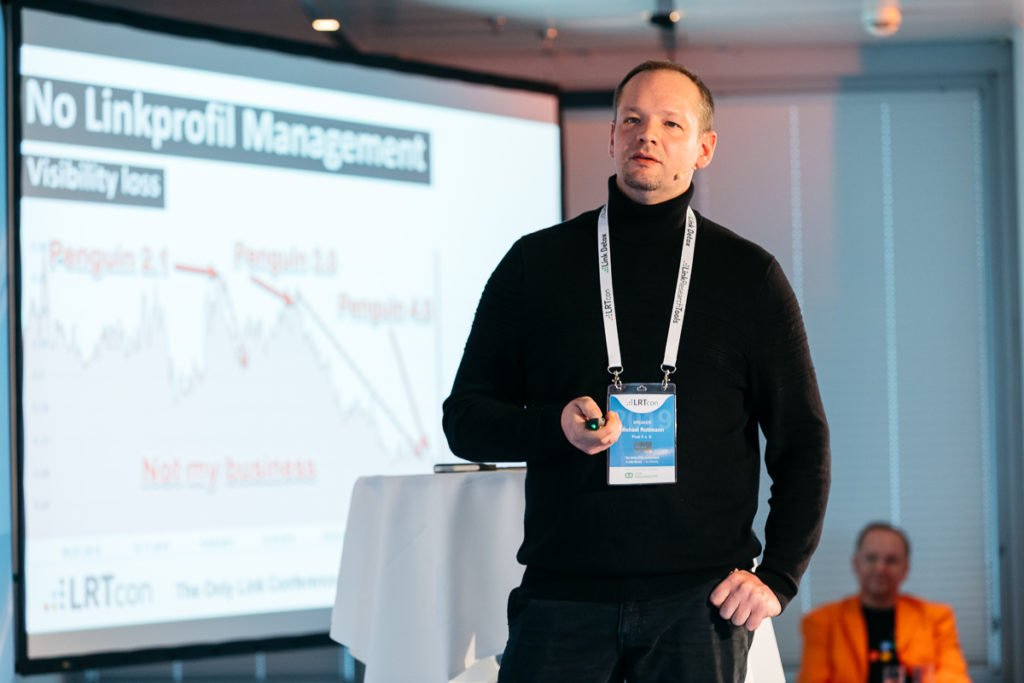 and myself Christoph C. Cemper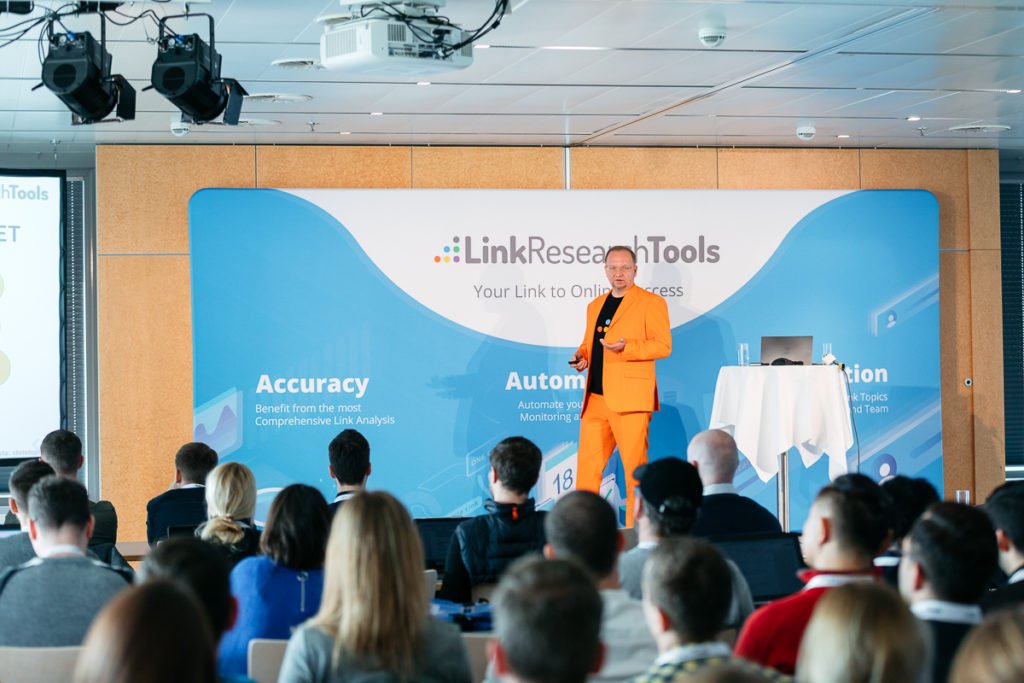 I also uploaded more photos here for you.
Link Building Talks - Don't Blog - Don't Tweet - Don't Tell
As announced in the morning, the whole conference is a "Don't Blog - Don't Tweet - Don't Tell" conference that asks visitors to refrain from sharing any details and "tricks" they heard. Hat tip to Marcus Tandler who first introduced this rule at the SEOktoberfest.
This is possible in smaller settings. The same is true for the LRT Certified Professional Workshops who are now always limited to 12 attendees only.
This code is also required to keep the fun alive, and as Ross Tavendale put it - the conference we "renewed his love of links and the SEO industry as a whole" with LRTcon.
Thank you @cemper for an amazing event and congratulations on raising so much for SOS kinderdorf. LRTcon has really renewed my love of links and the SEO industry as a whole. pic.twitter.com/q1xi1wLQtp

— Ross Tavendale (@rtavs) 25. Januar 2019
Others in the industry already appreciated it as well
The good people at Link Research Tools recently held #LRTCon, admission was donated to charity. They raised over 43,000 EUR to be donated to SOS Kinderdorf, truly amazing and so generous. Hats off to @cemper and crew.

— Debra Mastaler (@debramastaler) 28. Januar 2019
Had a brilliant time in Vienna at @lrtcon - thanks so much for hosting us @lnkresearchtool & @cemper. Excited to come into work after such an inspiring week & thanks again to all the awesome speakers. See you at the next one maybe? https://t.co/aWKhnz3Mhp

— Seeker Digital (@SeekerDigital) January 28, 2019
The agenda we had speaks for itself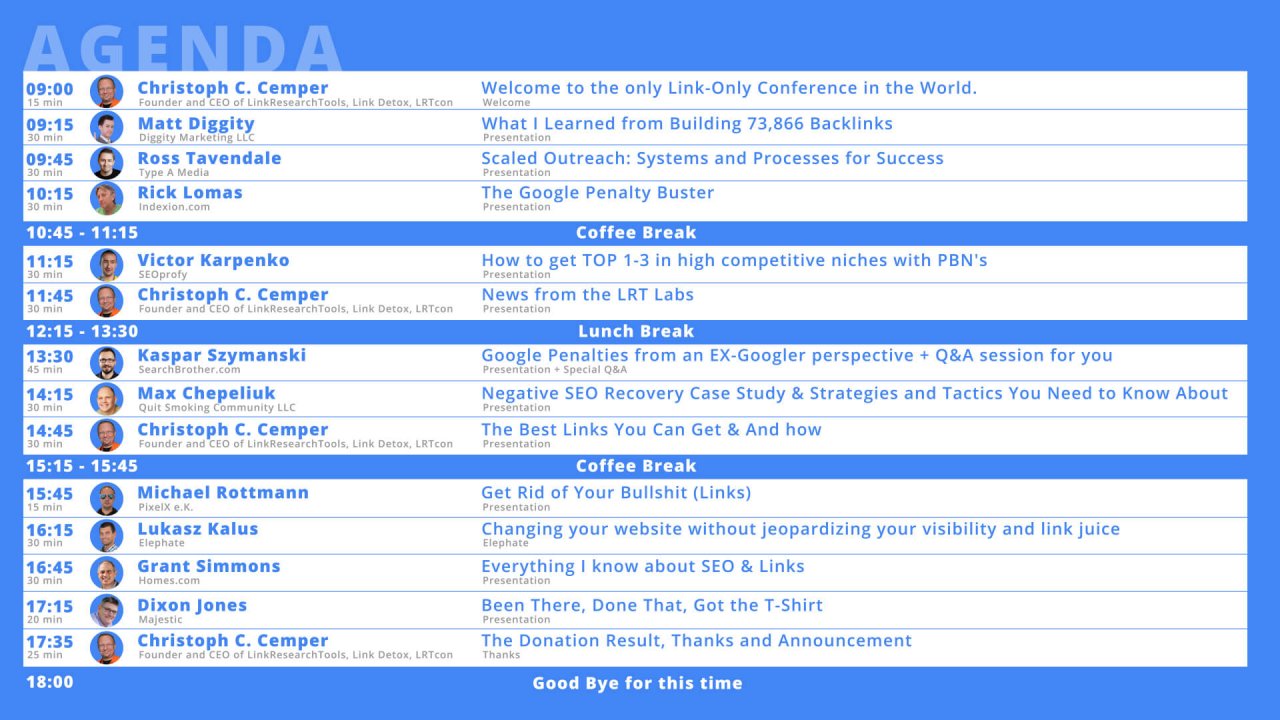 Ross Tavendale was allowed brought a videographer to produce a "not secret" preso video, that we'll link here when it´s live.
LRT brings Internal Link Analysis
One big announcement that many were happy to hear is that LinkResearchTools (LRT) will very soon provide an all-new analysis function.
LinkResearchTools (LRT) now has an internal link analysis feature, on three new link levels implemented.
Internal Links
Subdomain Internal Links
Own Network Internal Links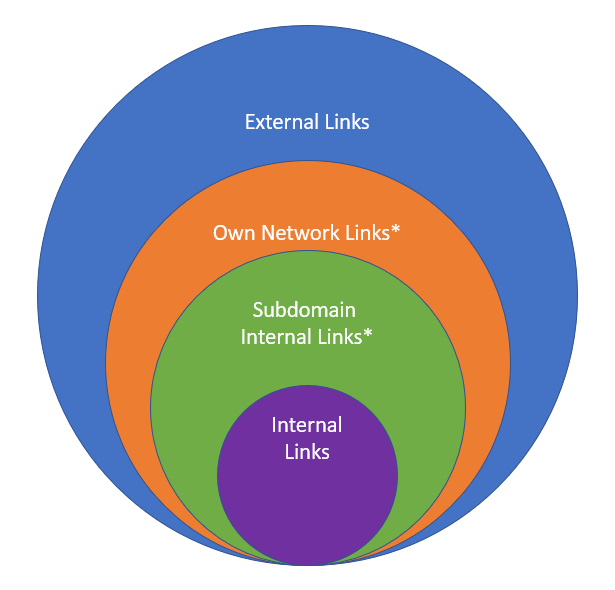 Of course all links, redirects, canonicals, and metrics in all detail, and historized - not just counts :-)
Here we have a little example posted about a cross-domain own network link redirect.
Here is a bit more on my timeline.
More explanation and details to follow, but LRTcon 2019 visitors certainly got a head start.
How will internal link analysis in LRT help you?
By connecting the rich external link data with all the internal link data, we are able to give you a holistic view of your backlink data.
Understanding how the external link graph impacts your internal link graph is the future of link analysis.
There can be no useful website on-page optimization without understanding where strong powerful links inject link juice into the system that is called "Your Website".
No point in fixing all those 1000 pages, but leaving the internal link structure sub-optimal as it was.
Like this sub-optimal pattern, I found in internal link analysis with sub-optimal anchor text distribution.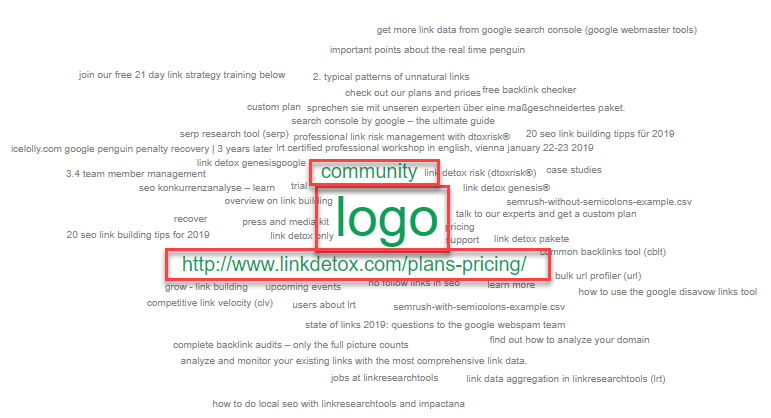 In the future you'll be able to do a lot for link-based optimization only with internal links, using our technology.
Sponsoring LRTcon 2020
We'll target to double the donation amount in 2020 to 80K by scoring some high profile sponsors, yet keeping the number of attendees maxed at 140.
Our sponsors will reach a 100% fully targeted audience for anything links.
We heard this from all attendees.
Whatever talk you joined, it was super relevant and interesting stuff for the "link-minded" people. As advertised.
A small highly specialized group with experts all thinking alike.
Compare this to a large conference where maybe 10-20% of the people are as link-minded from my own observations being a speaker and sponsor for many years.
The amazing result was made possible with the help of our 2019 sponsors - thanks so much again!
Our Exclusive Event Sponsor for LRTcon 2019
Our Online Sponsors LRTcon 2019
>
How to Buy one of the Last Tickets for LRTcon 2020
Tickets are on sale already since Jan 28, and we have the following price tiers
We have a maximum 140 tickets for LRTcon that work as follows.
90 LRTcon Tickets - on public sale only
30 LRTcon Tickets - Ultra Early Bird Price = SOLD OUT Jan 28
30 LRTcon Mega Early Bird Price = SOLD OUT Jan 28
30 LRTcon tickets to be bundled in sponsor deals only (minimum EUR 2.000 each)
20 in auctions in 2020 (ticket price EUR 2.000 minimum)
This means you only ca. 40 "cheaper" tickets are left to buy for you when you read this.
After these Early Bird Tickets are gone, they will cost EUR 2.000 - at least.
I am feeling lucky and really looking forward to an amazing LRTcon 2020


Christoph C. Cemper
Founder & CEO
LinkResearchTools