4. Connect API Keys to improve data quality
You can connect the Google Search Console to automatically import link data from it.
You can connect API keys from external systems like Ahrefs, SEMrush and many more to have us import the data from those systems automatically.
You can save a lot of time by providing those API keys, as we always get data for all reports you start, to give you the most complete picture. Of course, we also clean up the result for you.
That is one of the key benefits of Link Detox and LRT.
Step 1

To connect you're External API Keys:
Log into your account
Click on "Settings" in the navigation
Step 2
Go to "External API Keys" and choose the API you would like to connect.

Click on "Connect" and follow the instructions.

Click on "Save settings" and you will see the service as connected to your LinkResearchTools (LRT) account.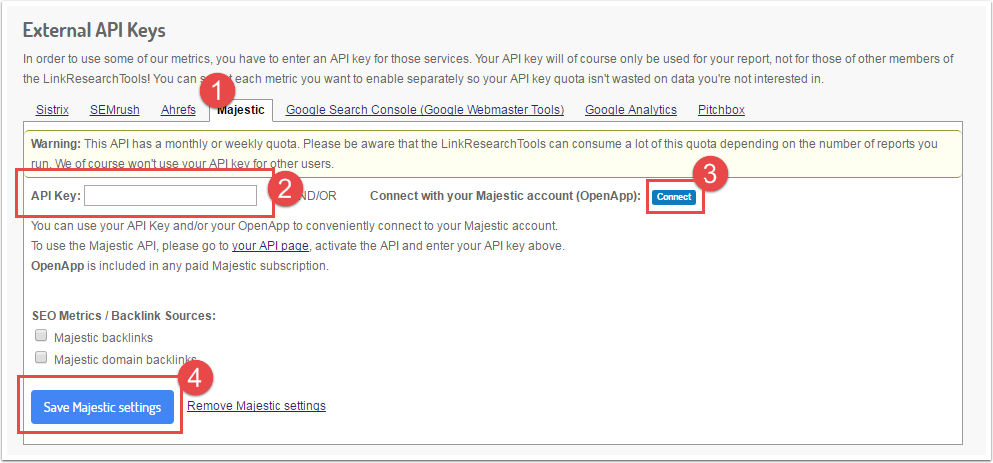 Step 3
After you added the API Key or connected your account (OpenApp) and saved your settings you will see that your LinkResearchTools account is connected to the external service you chose.