1. Download your Disavow File from Google Search Console
Before starting the first analysis, you need to download your current disavow file for use in LinkResearchTools (LRT) and Link Detox.
Log into Google Search Console (Google Search Console)

Go to the Disavow Tool with this link https://search.google.com/search-console/disavow-links

Select the site you want to get data for (see screenshot)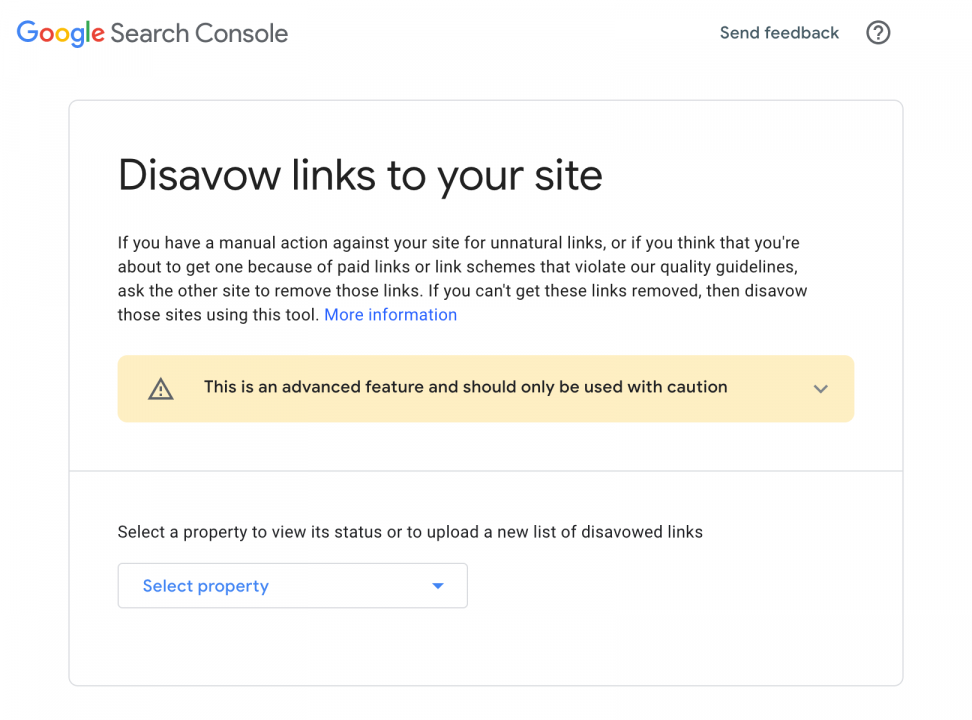 You should see a screenshot similar to the following (screenshot below) saying that you uploaded a file and submission result
"X domains and Y URLs are disavowed"
"Uploaded (the exact filename, so make sure you use the meaningful filenames we generate) on (the exact date)."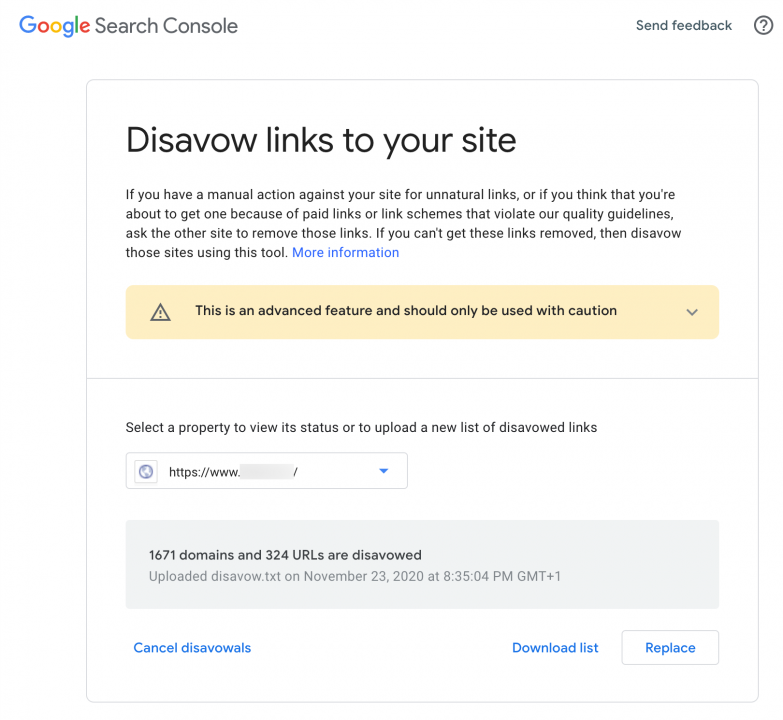 Click the "Download list" button to download the most recent Google's Disavow file again

You will receive a file with a filename DIFFERENT to the one you saw, containing only the domain name and some numbers

We highly recommend to rename that file BACK to what it was called for helping your project's consistency when doing round-trip disavows