Copy and Paste Link Data from Excel
Our tools not only provide you with the opportunity to analyze your URLs that find our sources but also to upload your own link lists. Depending on the tool this opportunity can differ.
In the Bulk URL Analyzer (URL, formerly Juice), you can upload your own URLs for analyzing purposes by copying and pasting from a tab separated list, i.e. a selected area from Excel
1. Copy from excel
select the relevant area in your excel spreadsheet
copy (CTRL-C)
Make sure you have and select the column headers as well in this step.
2. Click Copy and Paste
In LRT click the "Copy and Paste from Excel" link.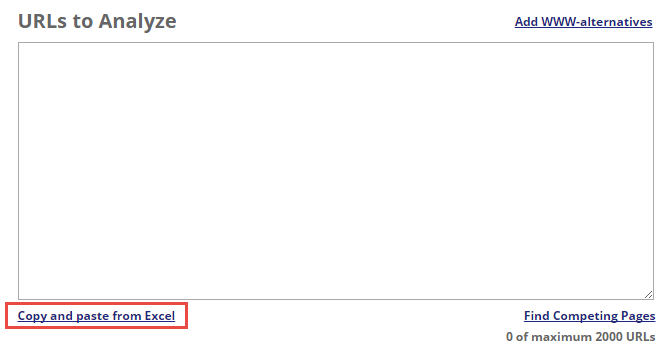 3. Paste in the Popup
A new window opens, into which you can immediately paste the URL.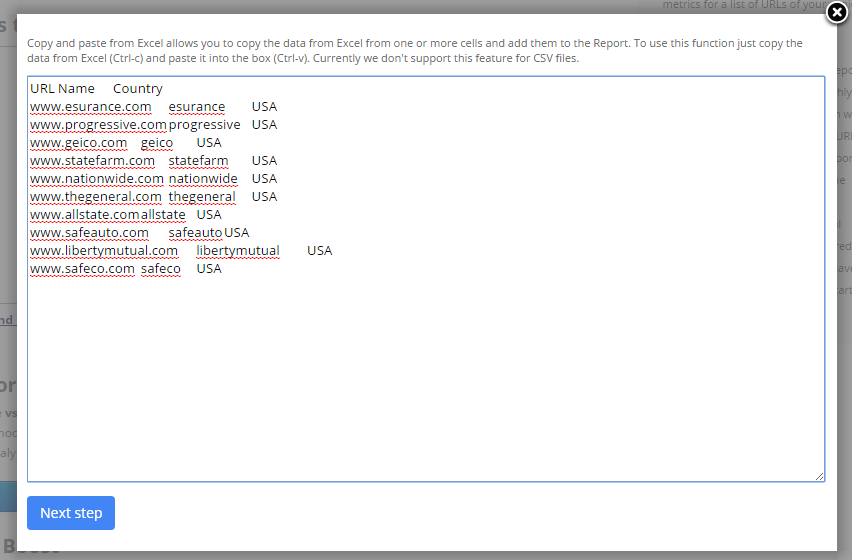 4. Define the URL column
In the next step, you are asked to select the particular column from the Excel that shall denote the URL, i.e. the source page.
This only works if your first link in has the column headers.
Select which column contains the page URL
Click "Import"

5. Select additional columns
Now you can choose which columns and their data you also want to have imported.
Tick the check box to select then and then click on "End".

You will not see the additional columns immediately in the input box.
While you don't see them in the input box, these additional columns are highlighted in lavender color in the link detail table in order to differentiate them from the other columns.