3. Connect Google Search Console
Connect your Google Search Console account to LRT to use extra link data that only Google can provide.
Although it is not mandatory, we highly recommend performing these steps. Having an automatic import of link data from Google Search Console is superior to manually downloading and importing GSC link data, because the system does it on a regular basis then for you.
FYI: Google Search Console does not show all the links, and especially not all links you need for a fast Google Penalty Recovery. But it helps, as they are just another data source to contribute with links to the mix that we combine, filter, and cleanup for you.
Check if Google Search Console (GSC) is connected
You can check if your Google Search Console account is connected correctly with LinkResearchTools: https://www.linkresearchtools.com/toolkit/webmaster_tools.php
If so, you will see a "connected with LinkResearchTools" field next to the domain.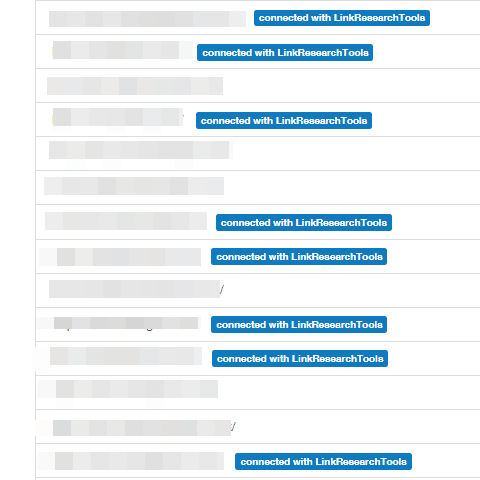 To connect your Google Search Console with LRT please:
Click on "Settings"
Click on "Google Search Console" under "External API Keys"
A new Tab opens. Please click on the "Connect Google Search Console and follow the instructions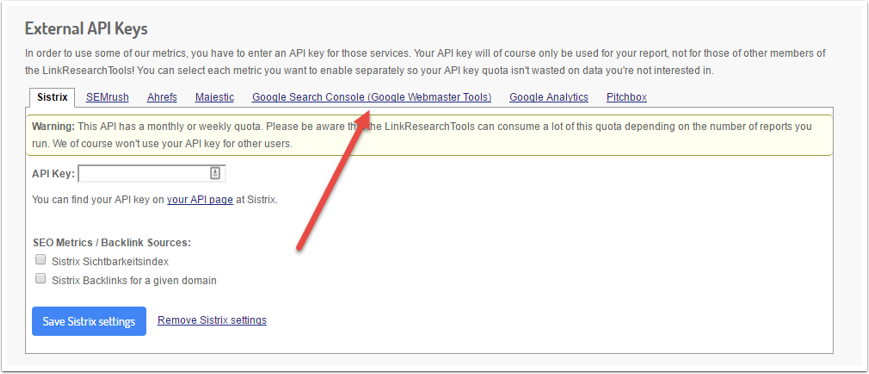 Step 1 - Authorize LinkResearchTools for Google Search Console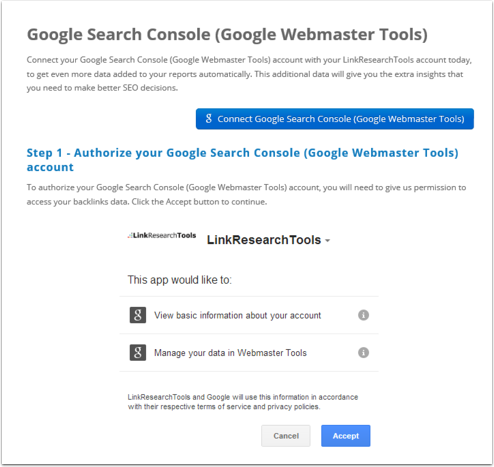 To authorize your Google Search Console account, you will need to give us permission to access your backlinks data.
Click the "Connect to Google Search Console" button
You will be directed to the Google Login page unless you are already signed into your Google account
Log in with the Google account that has FULL privileges to your site
Restricted users do not work here
You are taken to a screen like the one shown below. Click the Accept button to continue
Step 2 - Connect your site with LinkResearchTools with a restricted user
The next step is to connect your website with your LinkResearchTools account. At the bottom of the page, you can find your accounts that have been connected to the LinkResearchTools account. Each account includes your sites that are also in your Google Search Console.
You can use "connect with LinkResearchTools" button next to each site and
Click "ADD USER"
Add user email wmt.lrt.16@gmail.com
Select "Restricted" permission
Click "ADD"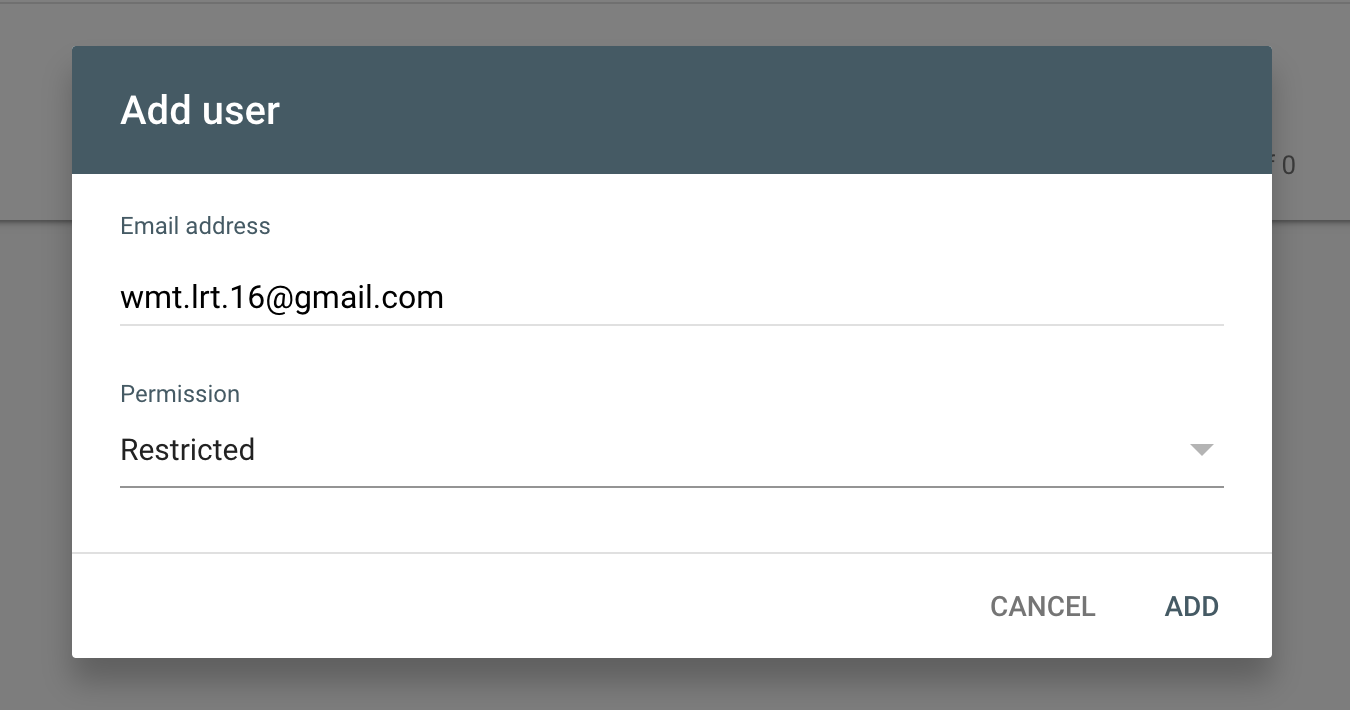 Usage in LinkResearchTools
Once you have Google Search Console connected to your account, we will pull all the link data from Google into the following tools (in detail mode):
When you click on the domain breakdown later, you also notice a hint which sites enjoyed the extra link data marked by the asterisk (*).