Link Building Feng Shui for SEO in China
By

Kun Tang & Marcus Pentzek

in Link Building last updated 11/18/20 02:18 pm by

LRT Team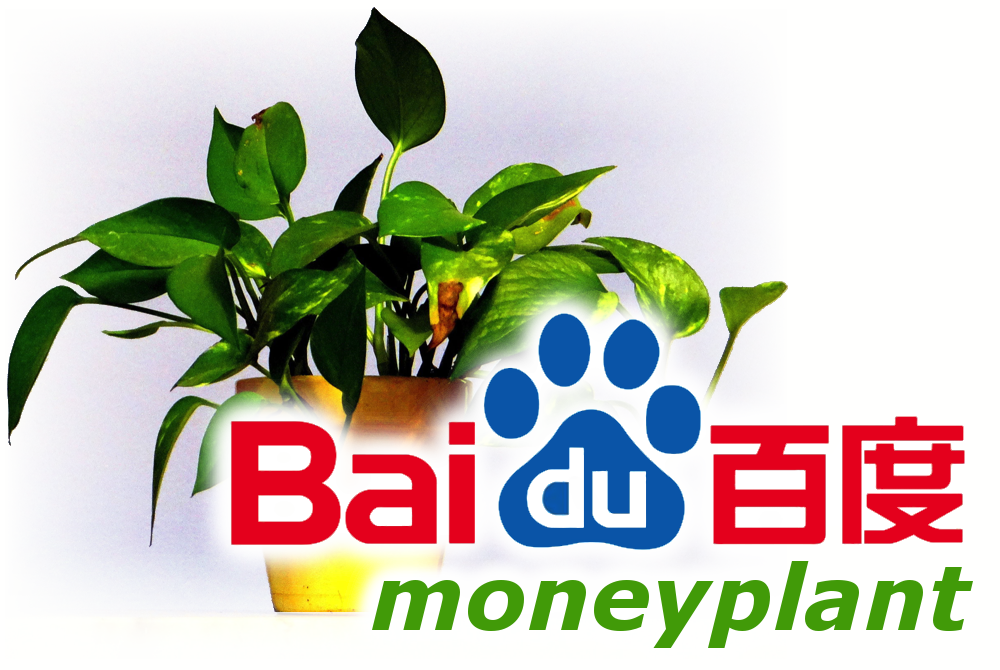 The internet is very alike all over the world. For many people the door opener to find interesting websites online is a search engine.
In most countries this is Google, sharing some real estate especially in the USA with Bing. Yandex is the native search engine for many Russian speakers, while Naver and Daum are used by Korean people a lot. Most of those countries also have Google playing along.
In China though there is no Google present leaving Baidu the ruling search engine with about 80% market share.
Search Engines in China
China is being ruled by Baidu. OK, there are some lower reach search engines as well (Sogou, 360search and Shenme only for mobile). But Google is nowhere around and Bing can be accessed, but is no big deal at all.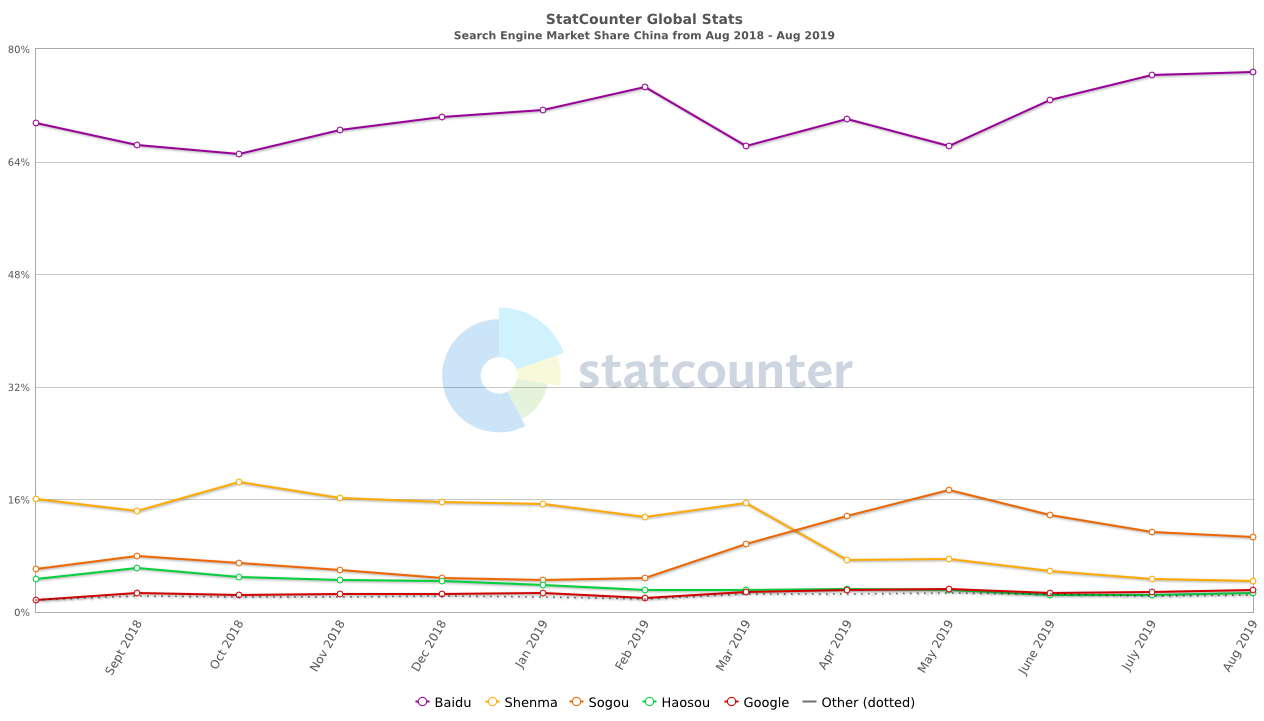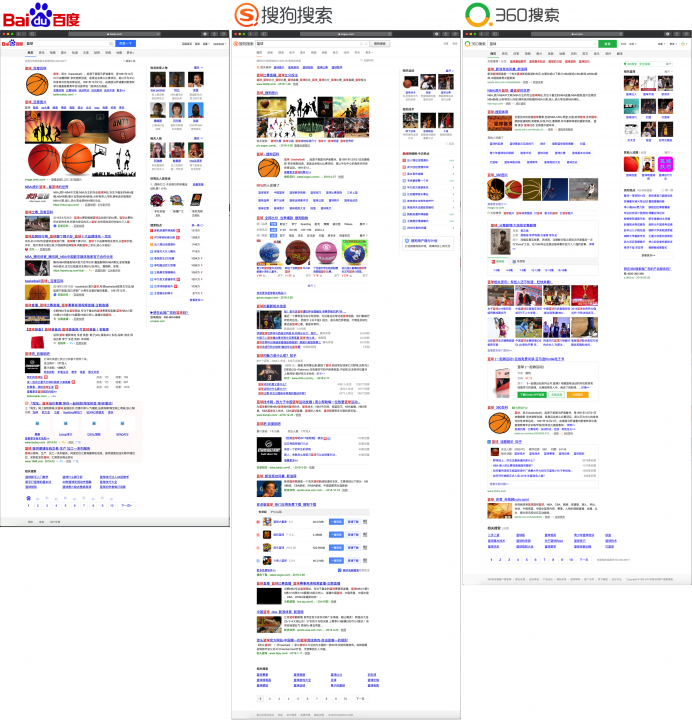 How does SEO for Baidu work?
For SEOs there is only one good news about this fact. That is that all big search engines rely on the same principles: they analyze content and rely heavily on backlinks to consider strength and authority. That is not different in China. That is not different for Baidu.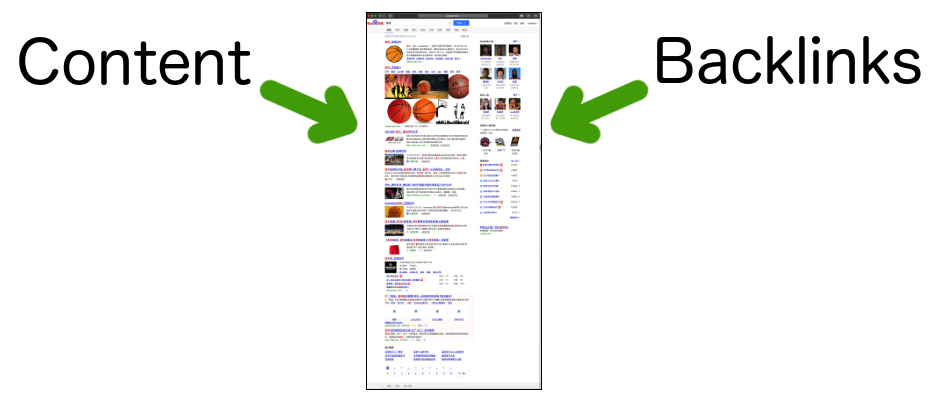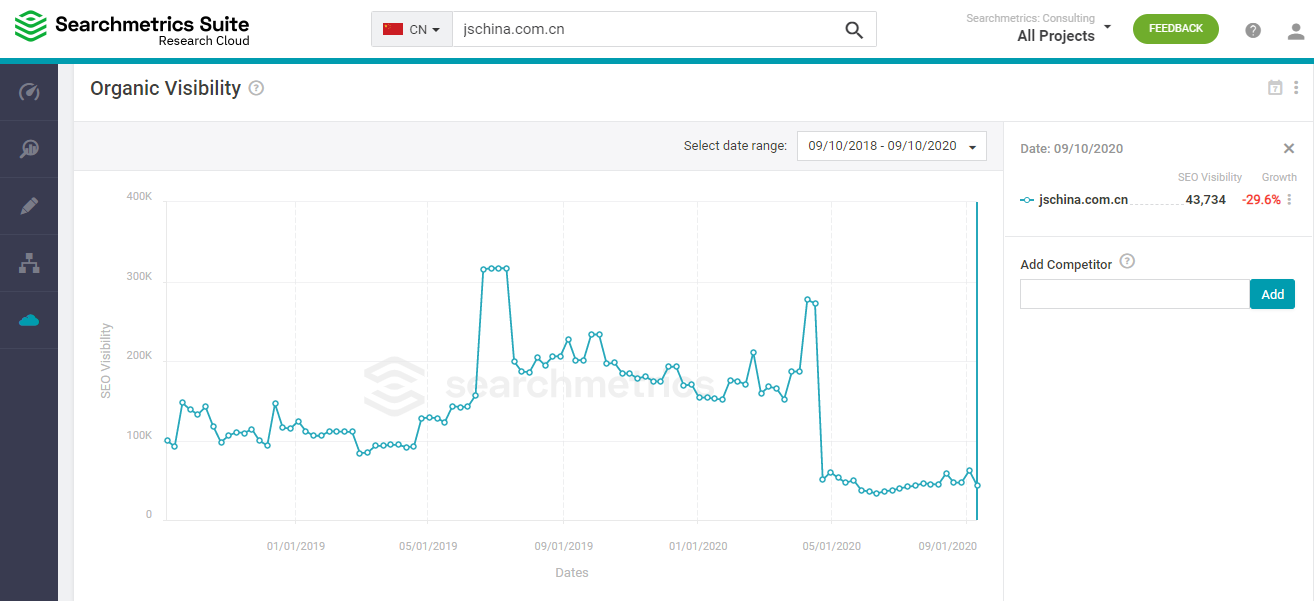 Baidu Algorithm Updates
Chinese SEOs know that Baidu can still easily be tricked by heavy loads of low quality (and easy to get) backlinks, while Google gets better and better fighting such link spam. One could get the impression Baidu isn't fighting link spam.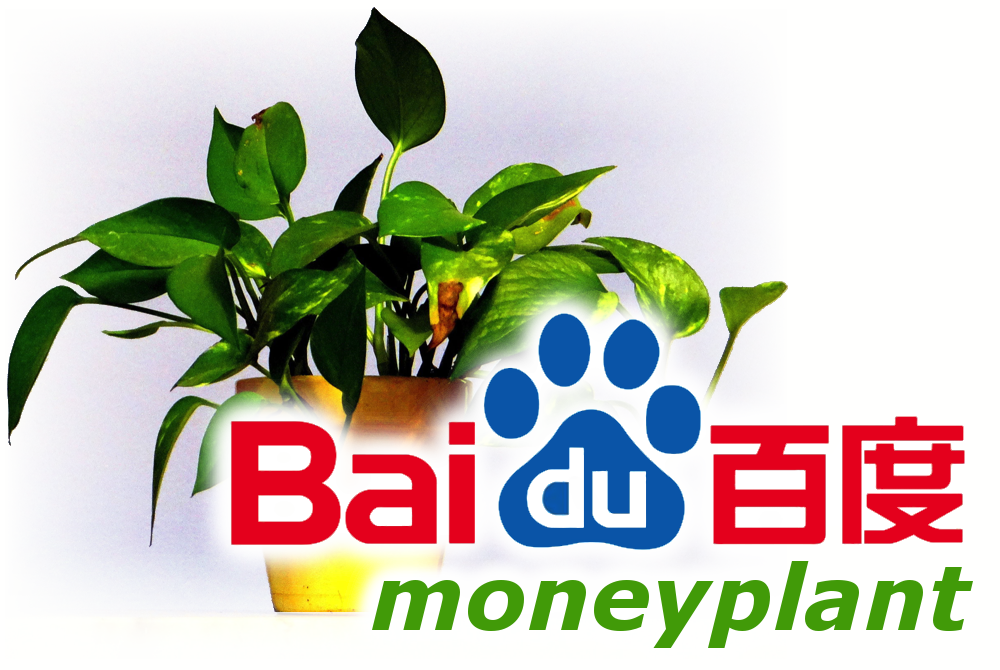 (Image source: Wikipedia with Baidu logo and Moneyplant text added)
But be aware that Baidu also doesn't like being tricked, fooled and spammed. They also run many algorithm changes and even bigger updates all over the year. Some certainly targeting spam and backlink quality. One of those was officially named "Money Plant" Baidu Update.
Ethical Link Building
While currently the quantity of backlinks still often outranks the quality when it comes to SEO link building for Baidu, you should still go the ethical way if you want long term success. Easy-peasy massive count link building can get you very high in your rankings fast, but Baidu is working on their anti spam algorithms as well. If you don't want to risk penalties, go with relevant high quality links.
If you are targeting for a longterm safe SEO strategy, do not use spammy methods to trick your way up the Baidu SERPs. You should rather watch out for quality and topic related link building. Always keep in mind that only a link that is useful for the user and that makes sense for the user to follow is a good link. Don't just drop a link because you can. Only leave a link if you potentially help people finding your website more easily.
What kind of backlinks does Baidu consider relevant?
Baidu has the intention to rank the best documents for the search terms people are looking for. Baidu is focusing on the Chinese market, so they intent to rank the best documents that are relevant for the Chinese market. The documents most relevant for the Chinese market are most likely recommended by other websites from the market itself. So backlinks from Chinese websites are a good indicator to Baidu that the linked to pages are relevant for Chinese users. Similar to Google, to Baidu links from websites that are themselves well linked to are more relevant than links from websites that barely have any references pointing to them.

The Excel export of LinkResearchTools (important setting in
BLP
report: Basic SEO Stats, Link Source Country & City) provides the possibility to analyze the current
backlink profile
in detail on how relevant those backlinks might be for SEO in China.
A Chinese TLD (.cn, .com.cn, .net.cn, .org.cn, gov.cn) is a very strong hint, that the website owner is a company based in China as it is almost impossible to register Chinese TLD domains without at least having an office registered in China.
Backlinks from other Chinese country TLDs websites like .hk (belongs officially to China but its online culture more relates to the western world using Google not Baidu) or .tw (difficult from the Chinese-political perspective) or even .sg (with two official languages; Chinese and English) is probably still better than from non-Chinese websites.
A generic TLD website however could still be an original Chinese website (Baidu itself uses a .com such as the biggest Chinese ecommerce website taobao.com). A non-Chinese ccTLD such as .de or .co.uk however is most likely not that relevant as a backlink resource to boost Chinese websites on Baidu, as the TLD often shows that another language might be the main language of the website.
A Chinese page title of the linking page and a Chinese anchor text provide strong evidence that the linking page works with Chinese content.
The server location is further signal if the linking website is of (Chinese) relevance for the link target. Chinese companies often use gTLDs like .com, but host their websites in Mainland China (good for higher Page Speed within China). Server locations like Hong Kong, Taiwan or Singapore at least represent Chinese language hosting (although not geographical Mainland Chinese hosting).
But before diving deep into the backlink profile details with the excel expert, looking at summarized KPIs from BLP report can already give good hints (especially when comparing with competitors' backlink profiles):

With a simple filter in LRT Smart you can easily display the Link Detox Risk especially for the links from Chinese TLDs.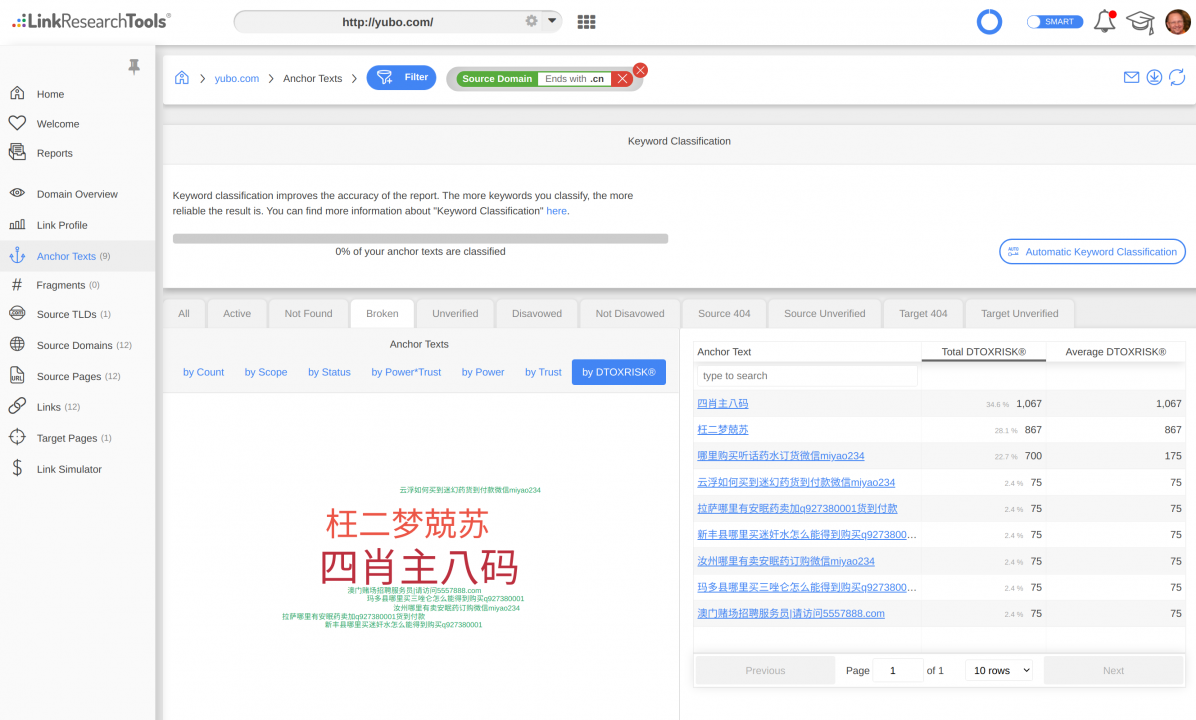 Backlinks from websites hosted in Chinese language countries can still be considered somehow relevant. Although there are some red marks in this chart, websites hosted in other countries could still be Chinese language websites - so not negative without further investigation.
A backlink shall always be a recommendation
High quality and power of the linking domain on the one hand, quality of the surrounding content of the link and the link itself on the other hand - that makes a good link. If a powerful website links to you, you will benefit from it through the very basic Baidu algorithms. If the content surrounding your link is important, valuable and therefor strong for the user reading it, your link will be what a link shall be: a reference.
Baidu Backlink Building 101
But what is a good link building strategy to start with? What are those backlink building gems that you should try to get – no matter which industry you are from?
First of all, let's have a look at what are the main principles to follow when starting with link building for Baidu.
Like Google in the west, Baidu itself is one of the most powerful domains. But different to Google, Baidu takes up about 50% of the positions on first results pages for the most interesting keywords. These are the different verticals like Baidu image search inserts or Baidu video search inserts that lead the visitors to specific search results that might match their user intention better.
But that is also other Baidu owned services like their very own wikipage: Baidu Baike (baike.baidu.com). Just like Baidu Baike some of these services are open for user generated content and can be instrumentalized to build links to your website. But keep in mind again – just because you can drop a link doesn't mean you should. It must be relevant for the users of Baidu Baike (or the other services).
Baidu Services open for User Generated Content
Let us have a look on the SERPs real estate Baidu takes over and if or if not you can try to benefit from these rankings in order to strengthen your very own backlink profile.
Baidu Baike (Open Wiki)
| Service URL | baike.baidu.com |
| --- | --- |
| Possibility of Baidu Page 1 Ranking | 99 % |
| Open for UGC link | Yes |
Almost every single page #1 SERP of Baidu shows one Baidu Baike ranking. Often there are even two Baike results on the first Baidu search results page (for almost every second search query).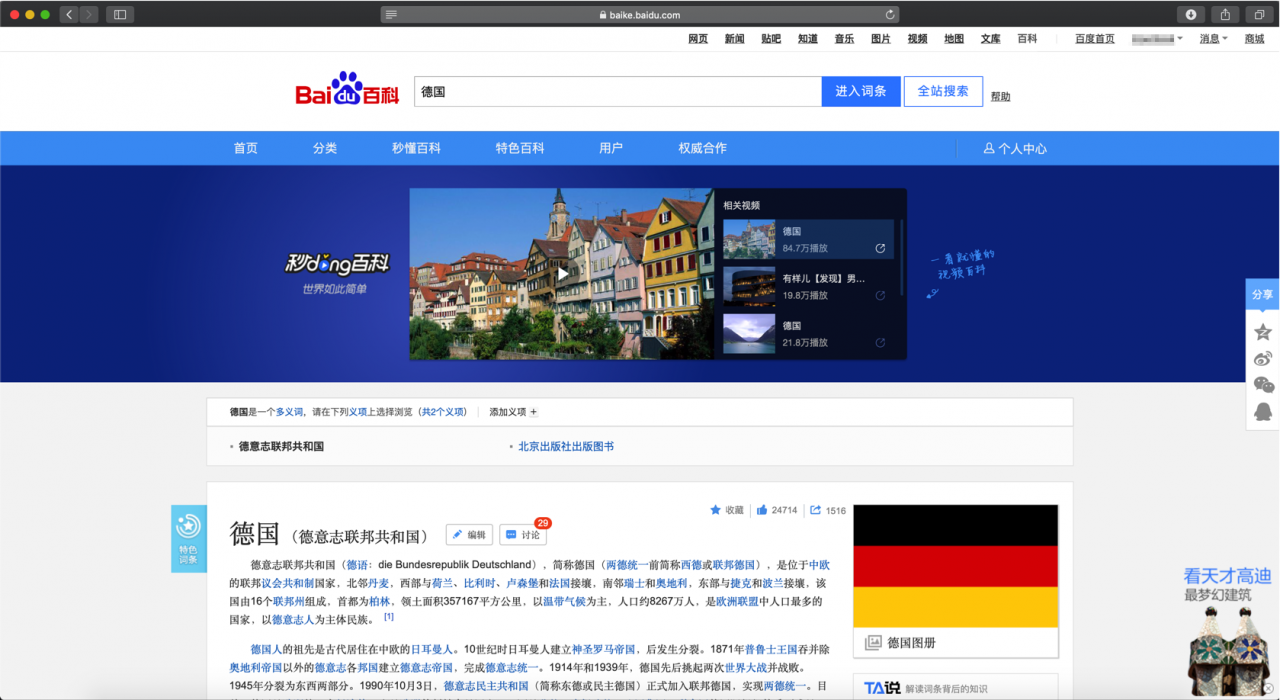 Baike is the Baidu version of Wikipedia. It provides inbound link opportunities. We consider Baidu Baike links as highly valuable links considering Baike ranks always on the top 5 SERP listings of Baidu. However, it is quite challenging to build a link on Baike.
They have a very strict and long process in reviewing your content. Articles or adjectives that seem exaggerating or can be suspected as advertisements are not allowed. A link will only be approved when the Baike content needs an external source to illustrate its point or emphasize its trustworthiness by linking to an authoritative site whether it's company site if the Baike article is about a company. You can imagine you can only tie the link with branded terms.
However, when your company site is not well established, it may ask you to provide a link source to reputable media sites, where you can build the connection of the content and your company site. So you might want to gain some reputational trust before posting a link to your website on Baike. Paying for Baidu Ads, applying for Baidu V-Label, applying for "Official Website" label these points help you gaining some basic trust – then turn to some reputable media websites to write about you. Afterwards establishing a link on Baike is much more likely to get approved.
Baike Alternatives
Baidu Baike is not the only website people turn to when seeking for information. There are some alternatives as well:

Baike.com
| Service URL | www.baike.com |
| --- | --- |
| Possibility of Baidu Page 1 Ranking | 18 % |
| Open for UGC link | Yes |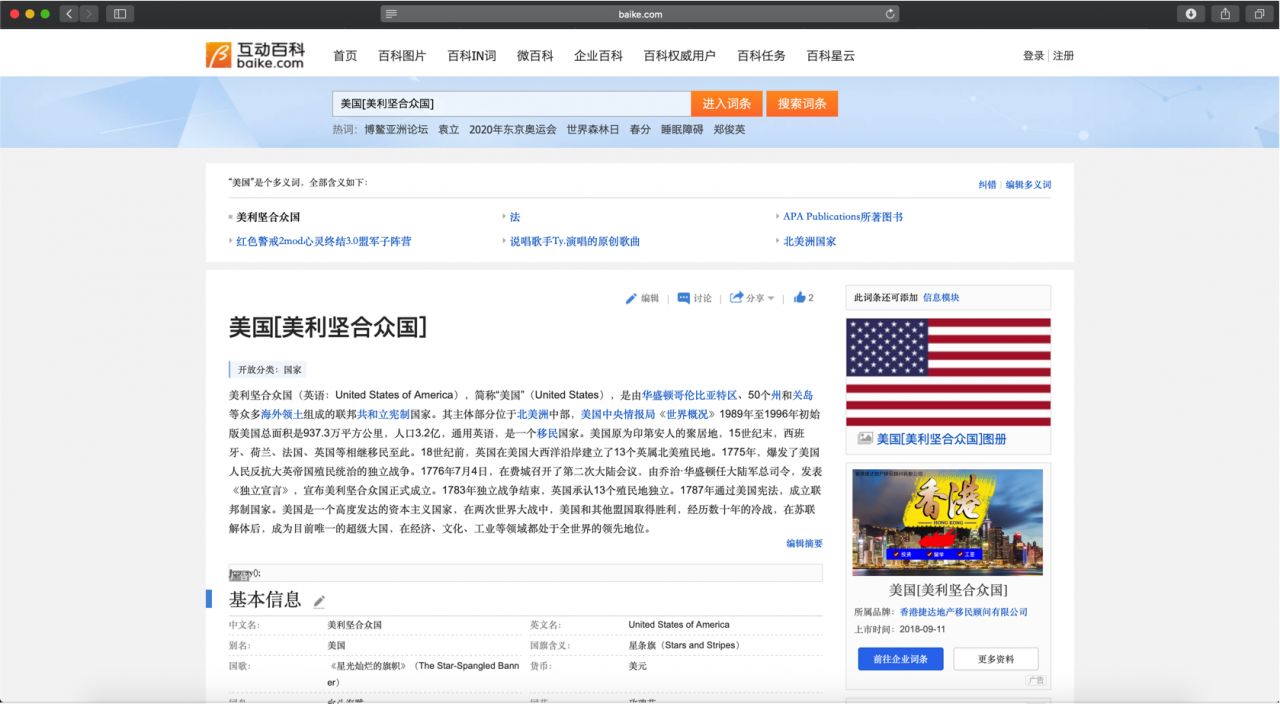 Sogou Baike
| Service URL | baike.sogou.com |
| --- | --- |
| Possibility of Baidu Page 1 Ranking | 0 % |
| Possibility of Sogou Page 1 Ranking | 99 % |
| Open for UGC link | Yes |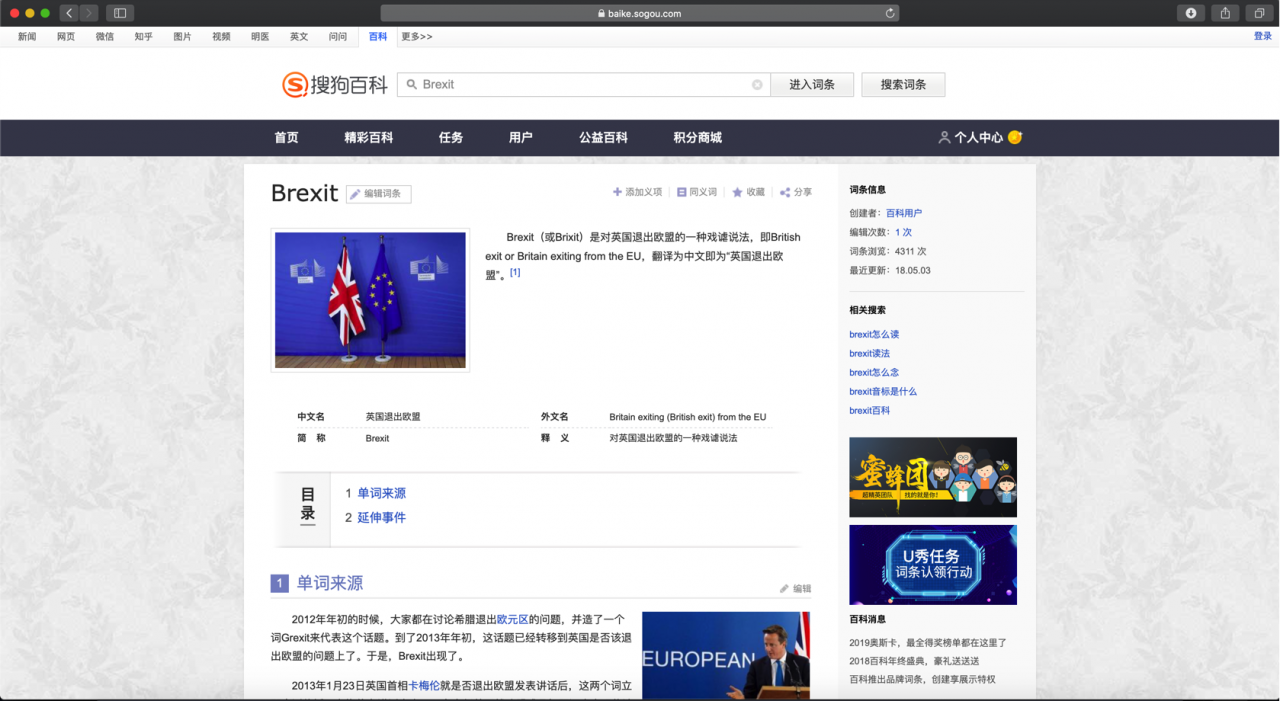 360so Baike
| Service URL | baike.so.com |
| --- | --- |
| Possibility of Baidu Page 1 Ranking | 0 % |
| Possibility of 360so Page 1 Ranking | 99 % |
| Open for UGC link | Yes |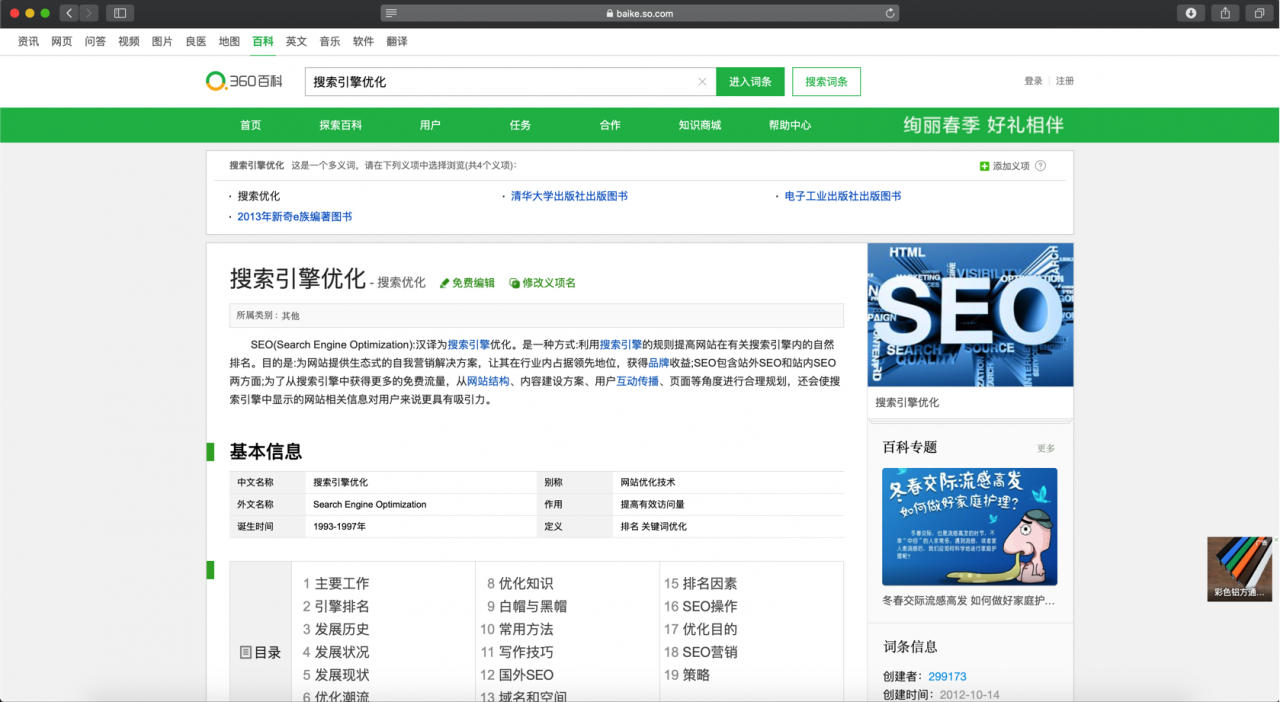 Although there is little chance to rank on Baidu page 1 with an entry on 360so or Sogou Baike it still would be a reference from an 100% Chinese website. So go for it.
Baidu Zhidao (Q&A portal) / Zhihu ("China's Quora")
| Service URL | zhidao.baidu.com and zhihu.com |
| --- | --- |
| Possibility of Baidu Page 1 Ranking (for Zhidao) | 80 % |
| Possibility of Baidu Page 1 Ranking (for Zhihu) | 62 % |
| Open for UGC link | Yes, on Zhihu |

Zhidao is a Q&A platform, where people ask questions and others reply with answers. As an anonymous community, it also lacks of management. It got abused by link spammers. Not long however, Baidu stopped the link function in 2015 after it became too much of a link farm.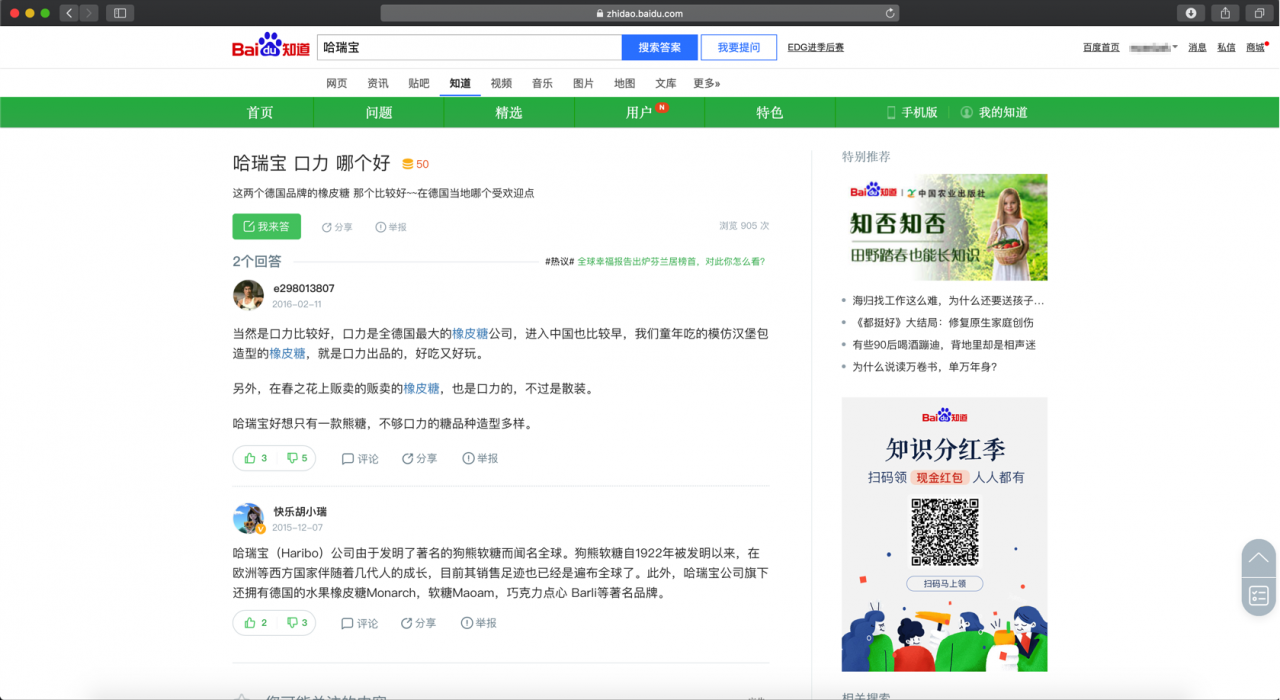 Fortunately Zhihu, also known as Chinese Quora, replaces Zhidao as a great place for expert opinion, which requires real name and offers certification to those experts. Most importantly it provides inbound links, even though it's redirected link. It's still a good link considering its large volume of user base and click through traffic is countable. Also it lists in 20% of searches on the first SERP page of Baidu search results.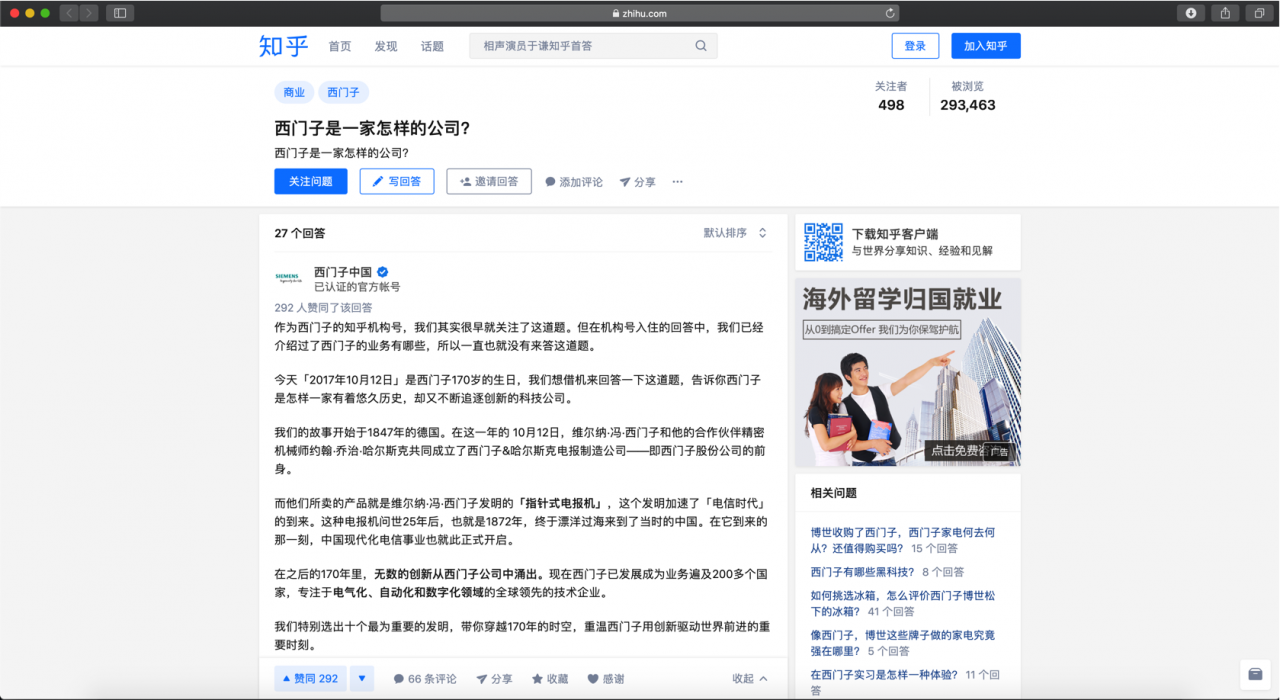 Baidu Image Search
| Service URL | image.baidu.com |
| --- | --- |
| Possibility of Baidu Page 1 Ranking | 70 % |
| Open for UGC link | indirect |
The Baidu Image result is just like the Google Image onebox, offering images corresponding to your search phrase. When hovered on the thumbnail or clicked through, the source link will be displayed and some of the links do root back to company page. So this can be a good method for gaining search results. However based on experience it is not easy to get a first page ranking. Top spots are often occupied by platform sites. So the idea is to instrumentalize a bigger platform website posting a picture, optimizing it for an interesting keyword and placing a link next to the image.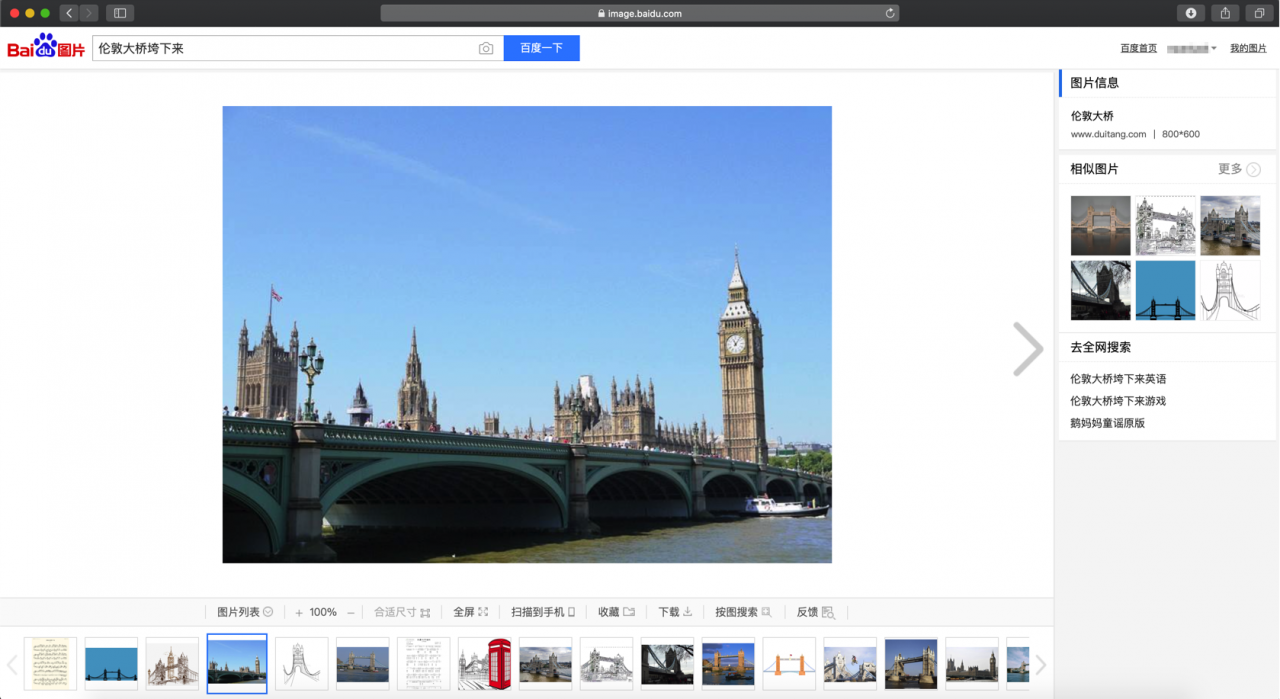 In order to rank faster (or with higher chances) in Baidu Image Search, pick a bigger UGC website (Community, Forums, ...) where you can post pictures. If you place a link next to your image you will have an indirect link from Baidu Image search.
Baidu Tieba (open forums)
| Service URL | tieba.baidu.com |
| --- | --- |
| Possibility of Baidu Page 1 Ranking | 25 % |
| Open for UGC link | Yes |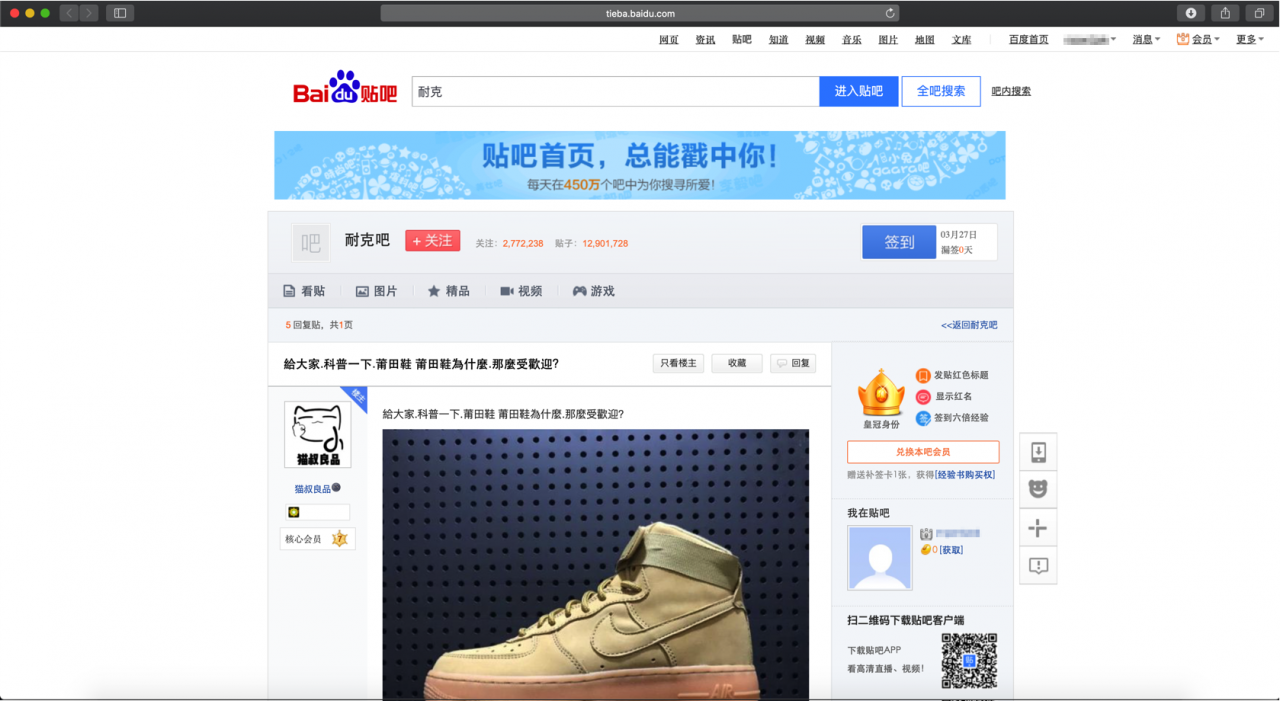 Tieba is a forum platform where millions of topics are created and managed by certified users, and contributed to by more anonymous users. It provides inbound link opportunities for anonymous users. Different to many forum services only offering redirected links, Baidu Tieba displays direct links. The downsides are that there are a lot of new threads created every day. Your thread might submerge in the second day. A link on a page that barely gets seen by people is not that much of worth, is it? Secondly, Tieba admins might delete your thread if anyone complains it is an advertisement. So you need to be clever to a) submit a thread that looks very real and placing a link that looks legit and b) choose an evergreen topic that not too many people would discuss – this way you posting might get traffic directly from Baidu search results.
Baidu Wenku (Document Sharing)
| Service URL | wenku.baidu.com |
| --- | --- |
| Possibility of Baidu Page 1 Ranking | 22 % |
| Open for UGC link | No, but mentions |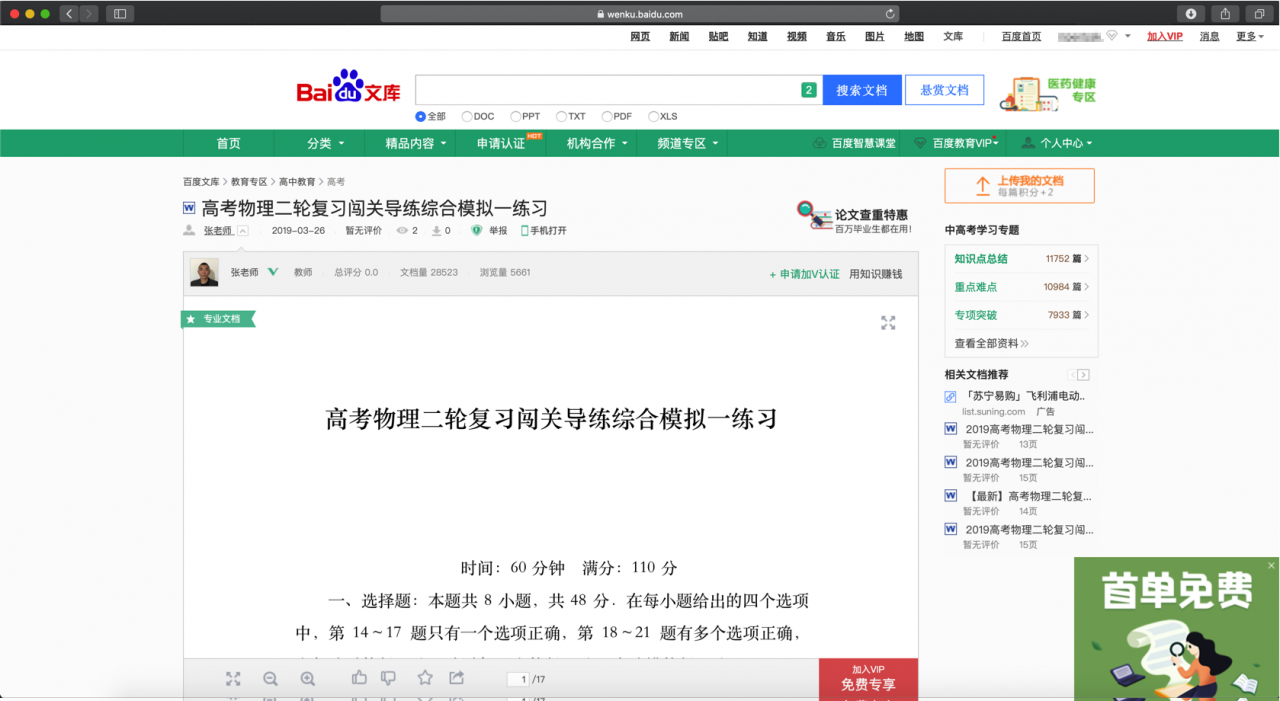 Wenku is a document sharing platform, where millions of product white papers, datasheets and case studies are uploaded and downloaded by Wenku users. It's a great place for SEOs to stash links in the documents, though Wenku disables hyperlink function for all the docs in online view mode, so links might only work when the docs are downloaded by users. But thinking that mentions might also count, it is worth a try even for pure SEO reasons.
Baidu Video
| Service URL | v.baidu.comof |
| --- | --- |
| Possibility of Baidu Page 1 Ranking | 6 % |
| Open for UGC link | No, but small chance landing a ranking in the video onebox. |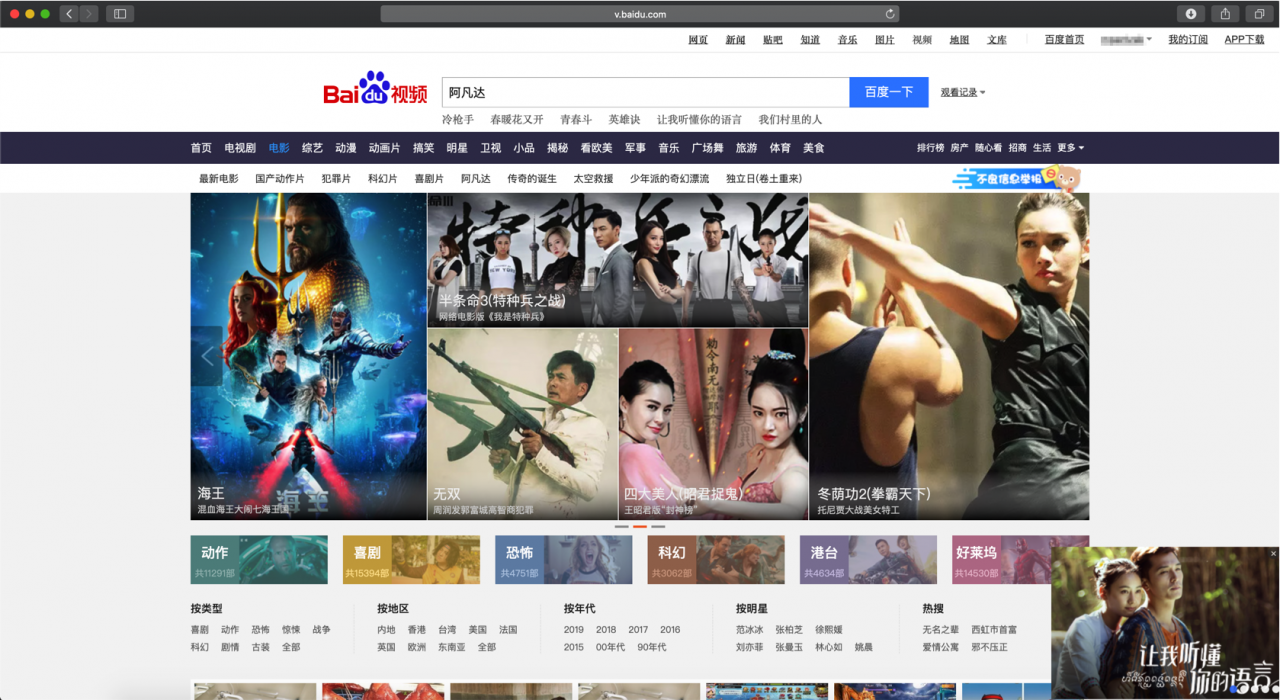 This is the video vertical of Baidu. It appears whenever Baidu "thinks" your search query might eventually demand for a video to meet your search intention. There are paid movies, user shared movie resources, user generated short videos on the site. They are indexed from Baidu's own video portals and from other video portals. Baidu's own video portals are not open to user generated content, hence you cannot add links in the video description.
However, if you have a list of videos, work on the XML file in accordance to Baidu video's protocol to improve video indexation on Baidu. It does have a recommend list on the sidebar for similar videos when the selected video (exclude paid movies) is playing. Also there is a sidebar with Like/Dislike, Share & Favorite functionalities on each video page.
Also you can use one of the other video portals that allow user generated content and that do allow links in their video descriptions. These videos might get listed in the video vertical search and this way become a second level link from the Baidu search results.
Baidu Maps (Maps service & business directory)
| Service URL | map.baidu.com |
| --- | --- |
| Possibility of Baidu Page 1 Ranking | 3 % |
| Open for UGC link | Not any longer |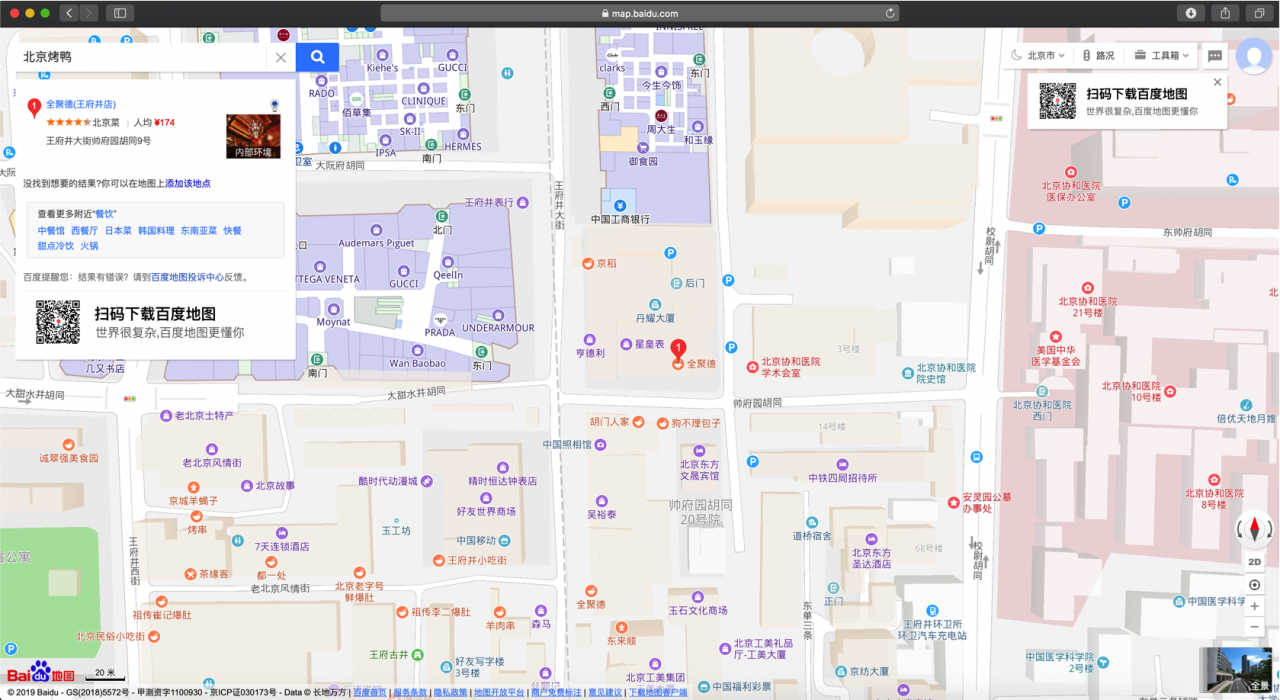 Baidu maps used to be a place where you can mark the location of your company address with a website. But sadly Baidu removed the input field for the website address and replaced that with phone number, which is more convenient for mobile phone users to navigate and
outreach
to the company.
With telephone numbers being unique to your business, you might still be able to give the learning Baidu AI a chance to connect a map entry to your website, if you display your phone number there as well. We recommend using the exact formatting (like spacing between numbers) as in the Baidu Map entry.
Baidu Hanyu (Chinese language information)
| Service URL | hanyu.baidu.com |
| --- | --- |
| Possibility of Baidu Page 1 Ranking | 2 % |
| Open for UGC link | No |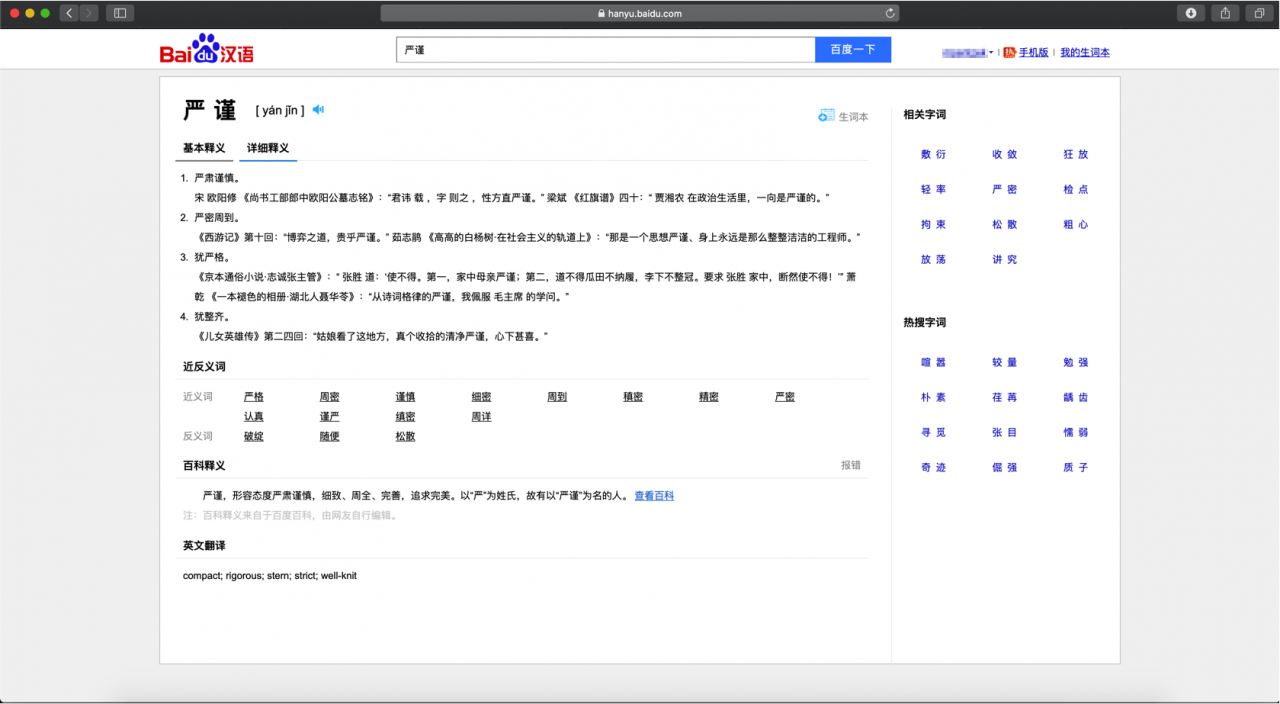 Baidu Hanyu is a dictionary for Chinese character, phrases & expressions, idioms and poems. The only outbound link on the site is to Baidu Baike. It doesn't allow user generated content nor other outbound links.
Baidu Hanyu especially gets shown when Baidu is not certain what exact intention you have with your search. You might simply want to know some information on the word itself.
Baidu Jingyan (Knowledge Transfer)
| Service URL | jingyan.baidu.com |
| --- | --- |
| Possibility of Baidu Page 1 Ranking | 2 % |
| Open for UGC link | No, but mentions |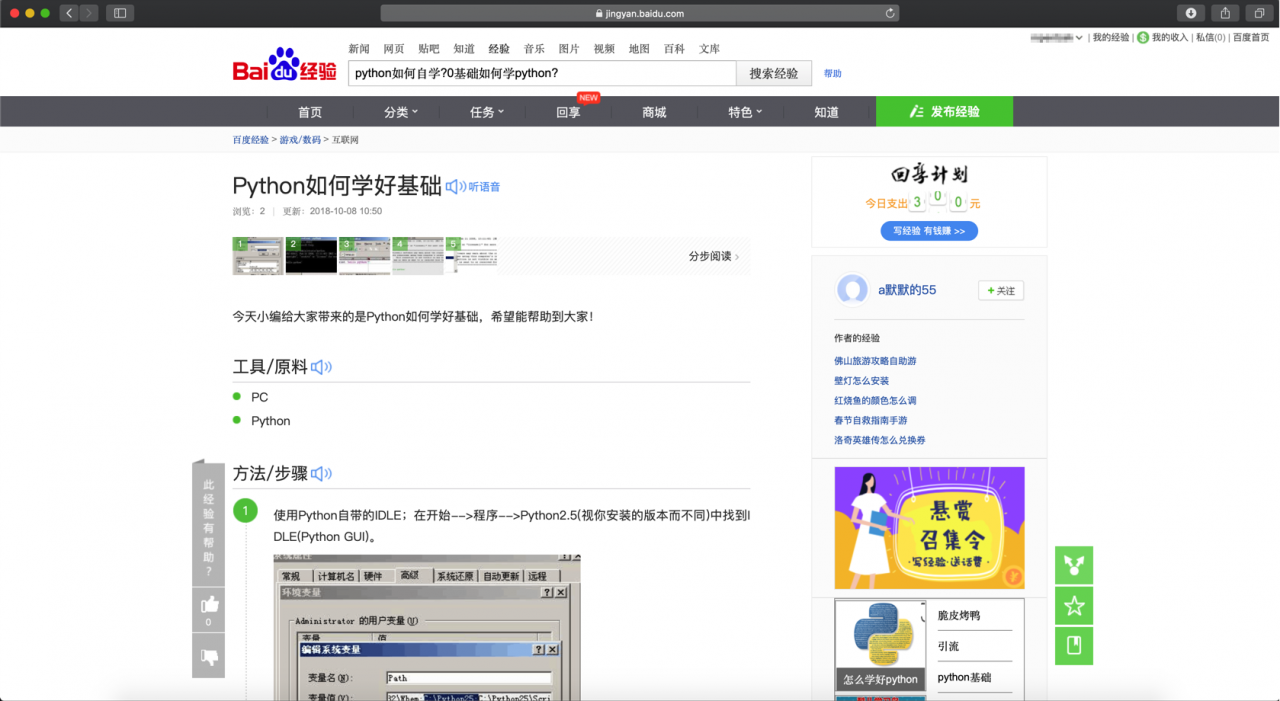 Jingyan is a platform for individuals to share their wisdom, experience and expertise in life. It has verticals like Tourism, Hand Craft, Games, Cooking etc. All content is generated by users, ranging from the must-see spots to what to do when you hit a luxury car. Users can only share texts and pictures on the post, no videos or links. But Jingyan does provide links to other posts from the same author on the page. Besides, there are Vote, Like, Share, Favorite and Q&A features that allow interactions.
While links are not allowed, mention of domains might be the best you can get from Jingyan and still driving new traffic and brand awareness to your website.
Baidu Xueshu (Academical search)
| Service URL | xueshu.baidu.com |
| --- | --- |
| Possibility of Baidu Page 1 Ranking | 2 % |
| Open for UGC link | No |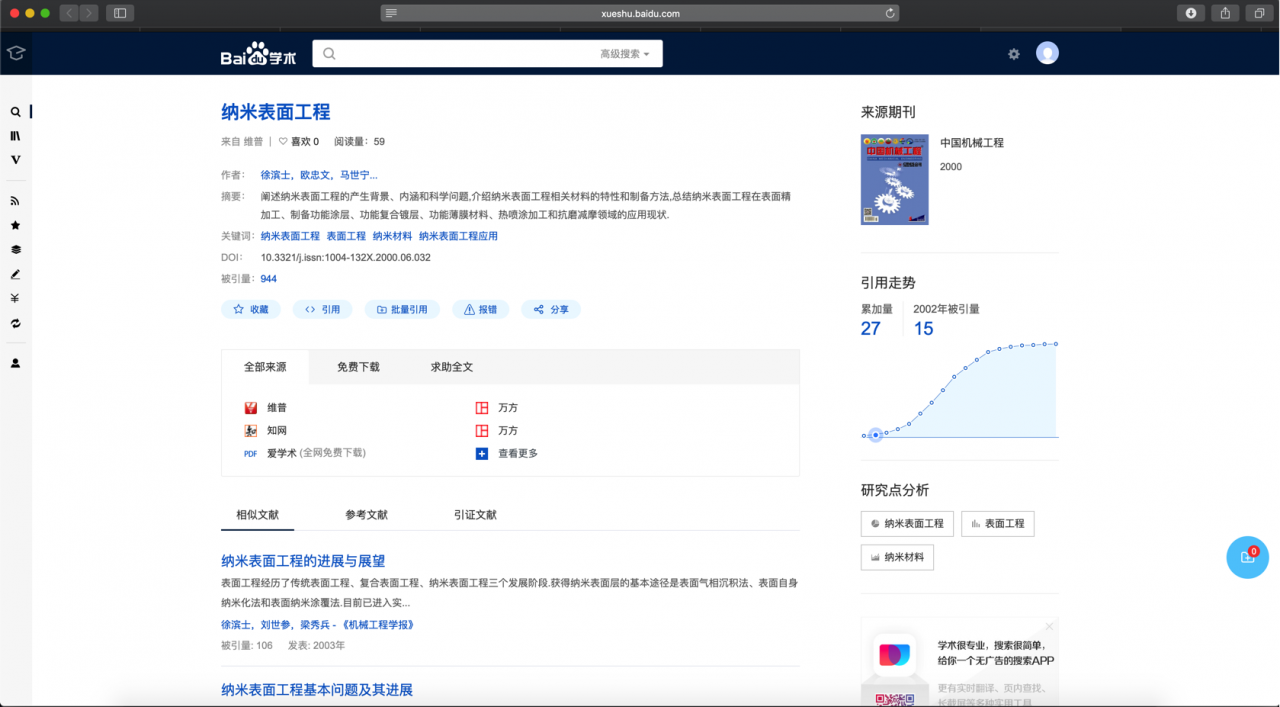 It's an search engine for academic point of views. Published paper, books, magazines are the source content for this platform. Xueshu would provide the content source like CNKI, Wenku, and some other document sharing websites.
Baidu Zhaopin (Jobs portal)
| Service URL | zhaopin.baidu.com |
| --- | --- |
| Possibility of Baidu Page 1 Ranking | 1 % |
| Open for UGC link | Yes |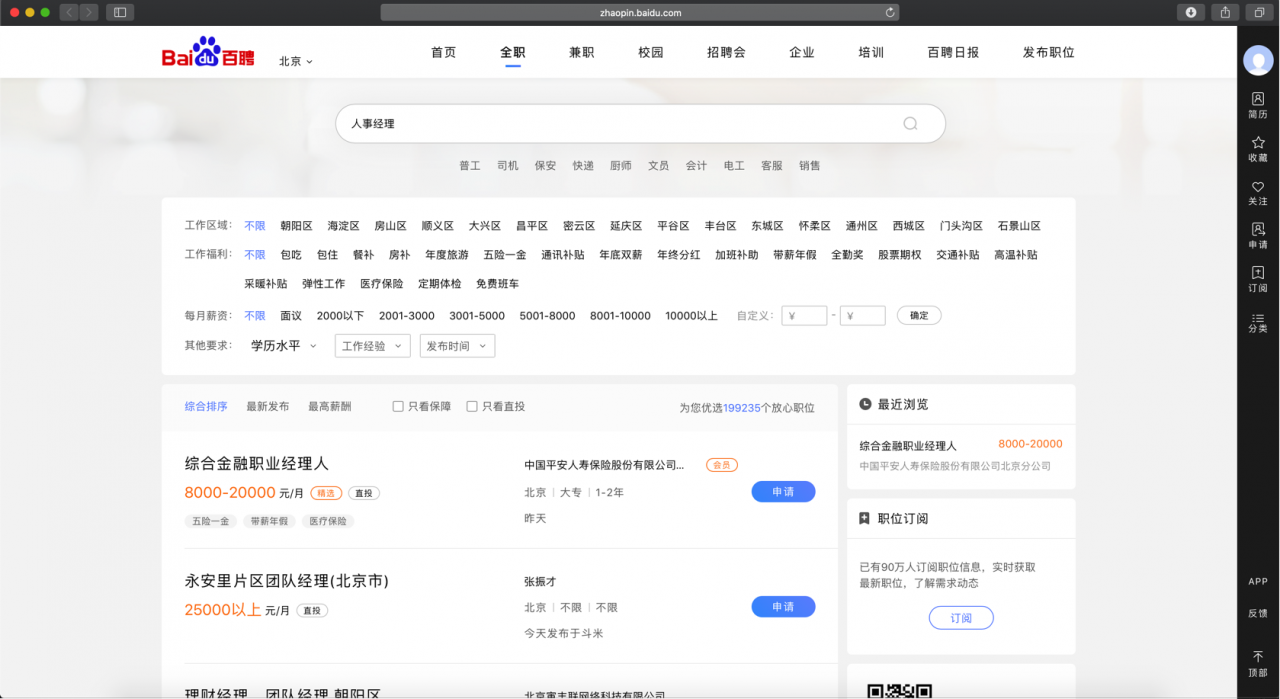 Baidu Zhaopin is a recruiting information syndicator, where jobs and vacancies of companies are listed. Like most job portals, companies can register an employer account, and list its website address in the employer page.
Baidu Yuedu (eBook sharing platform)
| Service URL | yuedu.baidu.com |
| --- | --- |
| Possibility of Baidu Page 1 Ranking | 1 % |
| Open for UGC link | Yes |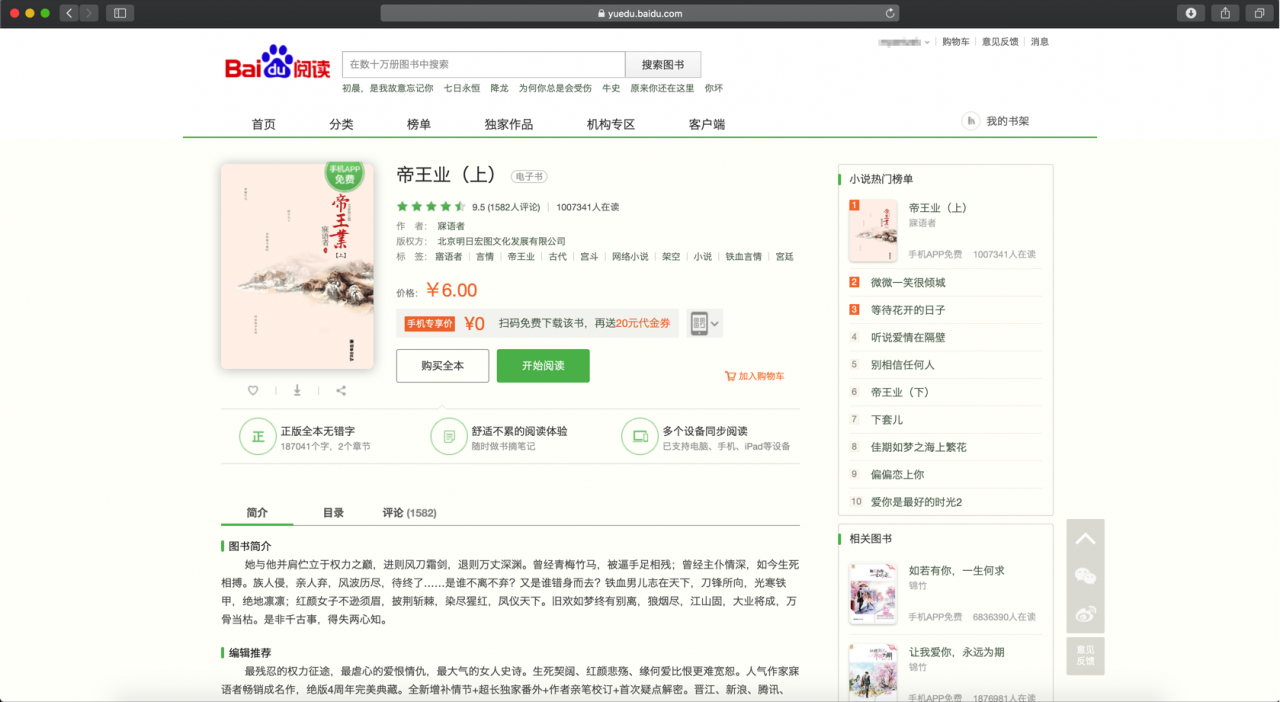 Yuedu is a trading site for digital books and magazines. There're also some books that are free to read. Readers can buy digital books at a very low rate. In each page there's a feedback section and you can post links on it. This can be a way to promote blogs but we don't suggest posting product links.
Conclusion
If you intend to benefit from the big Chinese search power Baidu, you shall think about how it can benefit from you. That is what Feng shui is about. There are always two sides of the medal and they need to be in balance. If Baidu benefits from your input into their systems, it is more likely you will benefit from Baidu. But be aware that you do not spam (as everyone else using Baidu's services shall not spam either) or Baidu one day might decide to not continue offering links (like they did with Baidu Maps and Baidu Zhidao).
Trying to gain traffic not only from Baidu search directly but through other (Baidu) services is a good strategy not only for link building purposes. Also the fact that Baidu itself and bigger websites claim most of the real estate on Baidu's first search results pages for interesting keywords, not leaving many positions left for less reputable websites, makes seeding your website on the websites claiming this space a good idea.
How did you like our first insights in link building for Chinese SEO?
Do you have experiences or questions?
Would you like another article on further link building opportunities?
The authors
Marcus Pentzek is Chief SEO Consultant at Searchmetrics. His responsibilities are especially international SEO analysis and strategies. Marcus spent two years living and working in China for an all Chinese company. Since then he has a special interest on SEO for China. Marcus is also certified by LRT as LRT Certified Xpert.