LORT - Step by Step Navigation Guide
Starting Link Simulator (LORT)
Before you can run a LORT report, please make sure you have a fully done Link detox (DTOX) report!
Step 1 – where to find and how to start
To start a Link Simulator (LORT):
1) go to your dashboard
2) click on "Link Simulator"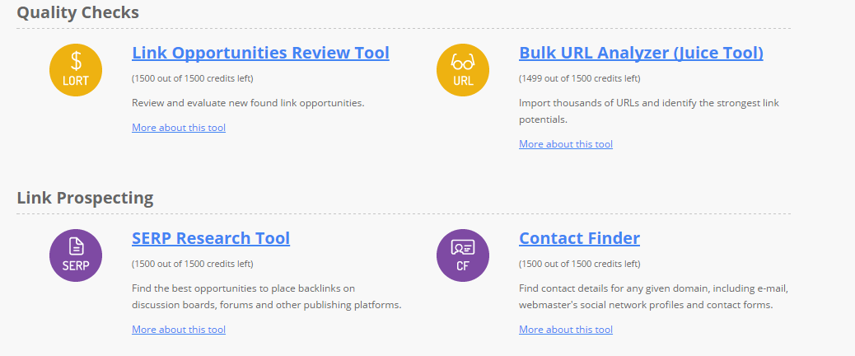 Step 2 – Prepare to run LORT report
Know you see a very simple interface. To Start this report:
1) Enter the URLs you would like to check in the "Link Opportunities URLs" field
2) Choose a "Baseline DTOX Report"
3) Choose "DTOXTUNE setting" - only for advanced SEO users
4) Click on "Run Report"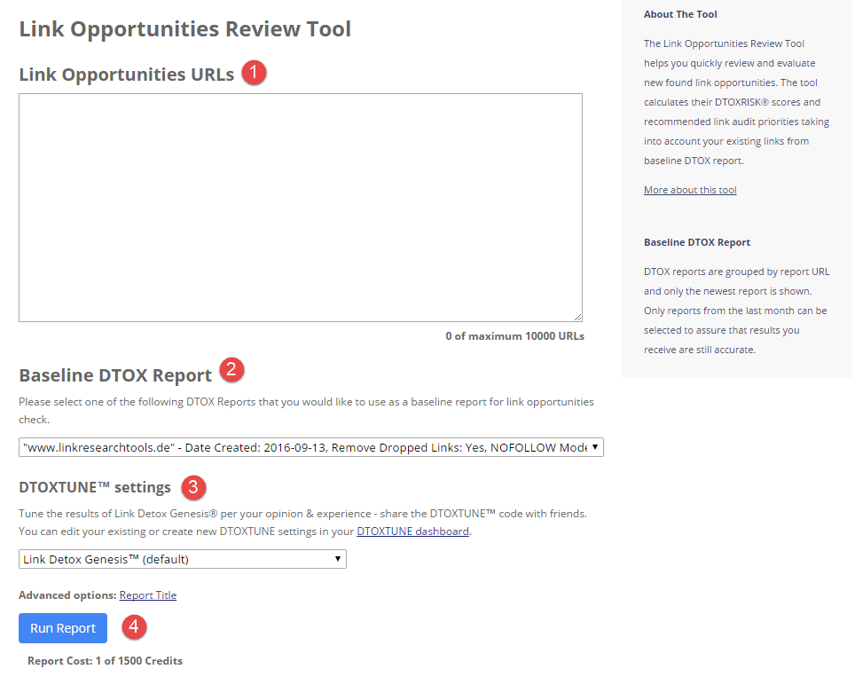 Only for advanced SEO users!
Advanced SEO users, can also use the DTOXTUNE function in LORT. If you didn´t already set up your DTOXTUNE, you could do so by clicking on "DTOXTUNE dashboard".

Know you save your DTOXTUNE settings with a special name and choose the DTOX Rules you would tune. Learn more about how you can customize your Link Detox Genesis algorithm using the DTOXTUNE settings.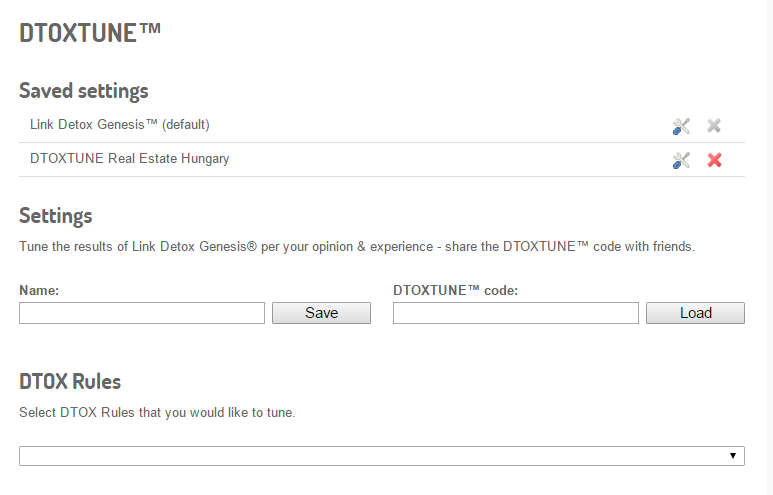 Explanation of Report Sections
After you click on "Run Report" you will see a notification "This report is not yet initialized!"
Please wait for the report to fully load.

Now, after only a few minutes, you should see pie charts for the
1) DTOXRISK
2) Detox Rules breakdown

Like in Link Detox, you can see all the detailed information in the result table. To make it easy for you to spot a good link right away, we also used the familiar yellow, green and red colors.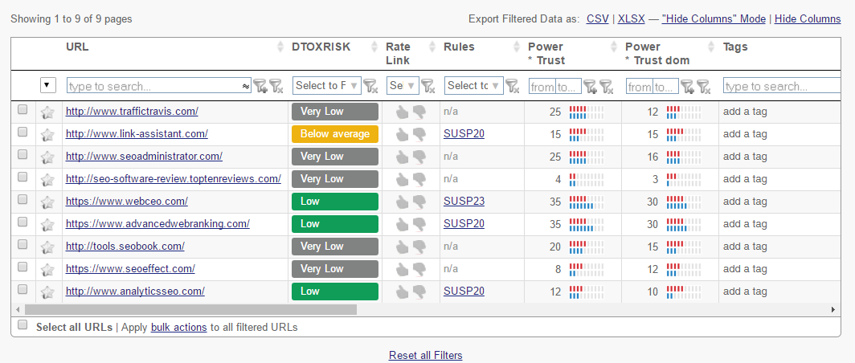 Export Option
Exporting the data from your Link Simulator (LORT) report is easy. Simply click on the CSV or XLSX link above the reults table to initiate the download.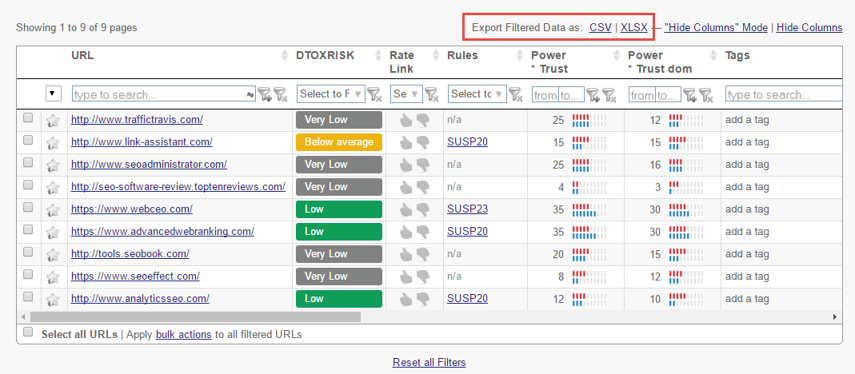 Once your CSV or XLSX file is downloaded to your computer you can then use them for your internal reporting.