Q: What is the No. of URLs field (# of URLs) field about?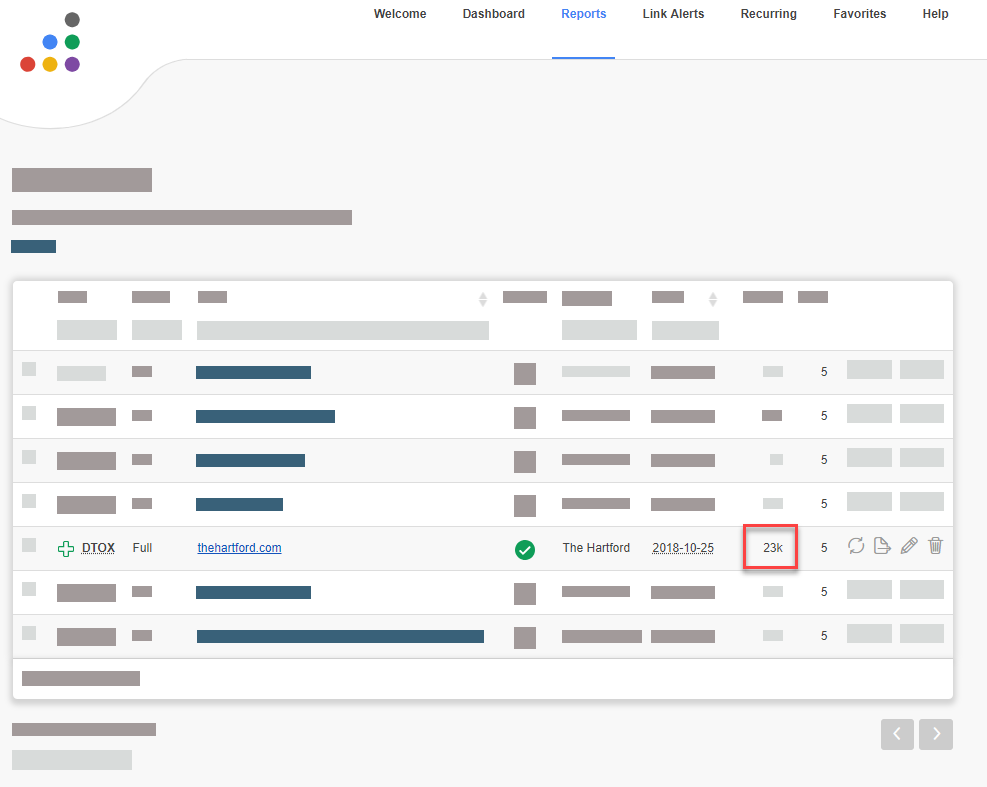 Q: In the "# urls" column, am I correct in understanding that # urls represents the # of urls from the client's site (thehartford.com) that have backlinks pointing to them within that report?
A:
The "# URLs column" is a multi purpose field, that shows the number of results in the results table, i.e. after all the filters and processing.
The # of backlinks pointing to a a client's site is shown inside the report in this detail view
In the 23 K # URLs are shown in the report again as follows in the report detail header
The number of web pages that we show with links - 23.5K
The report header shows a total of 124,420 links we received from the 24 link data sources your package has
Clicking on that number brings up a detailed break down, explaining what was filtered out in processing
resulting in e.g. 29.401 links on those 23.5491 pages.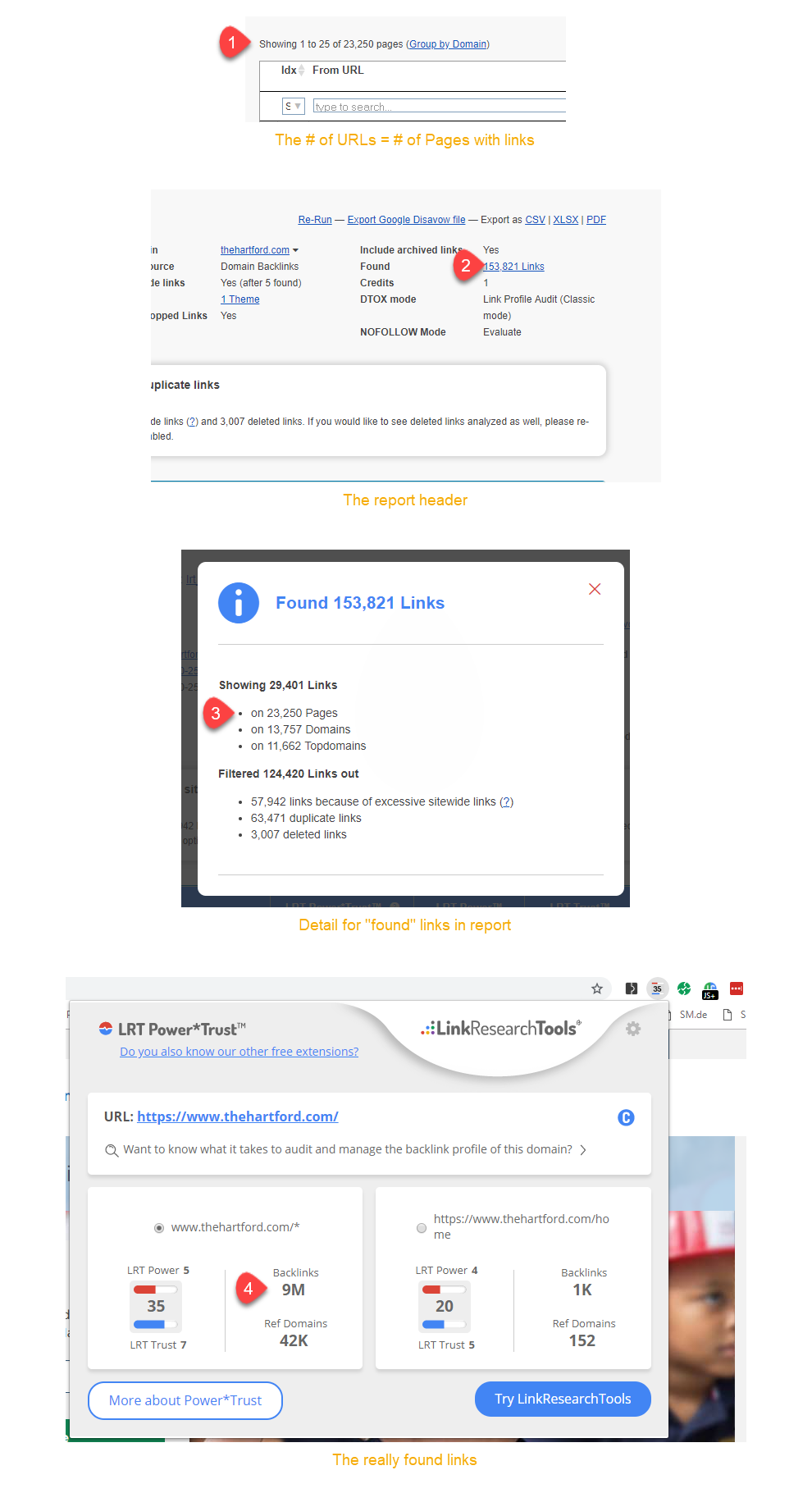 However when looking at what the whole domain has in our LRT Power*Trust extension you see what this client what would get with an Upsell
We recommend every LRT user has these four LRT Extensions extensions installed